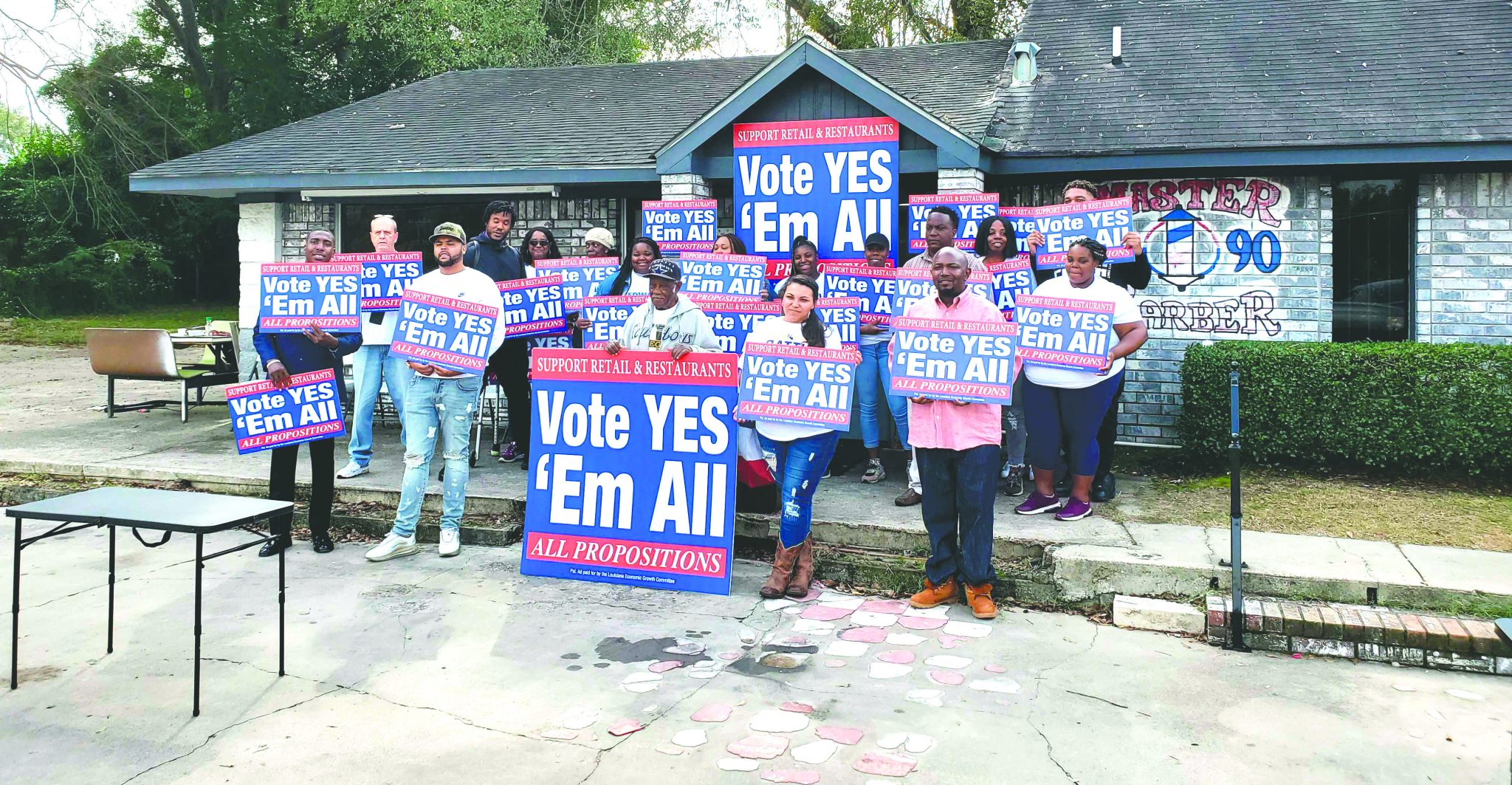 The Louisiana Economic Growth Committee organized a meet up at Woo's Barbershop with Councilman Herbert Taylor of District A, Vincen Bradford of District C, and Walter Morgan, the owner of Woo's Barber Shop where they discussed the upcoming vote and their support for Minden to vote yes to local option alcohol propositions. The Louisiana Economic Growth Committee is a state registered political action committee, that has been supported by retailers like Walmart and Brookshires.
More than 2,200 Minden voters signed petitions calling for an election to allow voters to approve additional alcohol sales in stores. This election has been set for Nov. 16. Early voting began on Saturday.
Present was local citizen L.B. Taylor, whose signature was rejected by the voter registrar two times when the petition was submitted last year. This year, he signed it in front of four separate witnesses and was the very last signature on the petition the day it was turned in.
Councilman Taylor also addressed what he called opposition groups who he syays have appeared in the last week. "Suddenly we have these groups "Keep Minden Dry" and "Concerned Citizens of Webster" that are now running ads in the local papers, and we can expect literature in our mailboxes. Where were these groups last year or this summer during the petition effort? And isn't it curious they mysteriously show up on Oct. 28, the day after the campaign contributions deadline? Now the voters of Minden may never know who is paying to tell them to vote no."
"I challenge these groups to reveal their true source of funds to pay for these materials and to take a pledge that none of these materials are being paid for by the liquor stores in neighboring towns. Are these groups really trying to 'protect our families' or are they just trying to protect someone's pocketbook?"
The last speaker was Walter Morgan, who owns Woo's Barber Shop. He stated, "I clearly believe in allowing people the opportunity to shop at home, create jobs at home, and support their local community, is a good and righteous reason to support these propositions. I will be voting 'yes' on all these propositions."