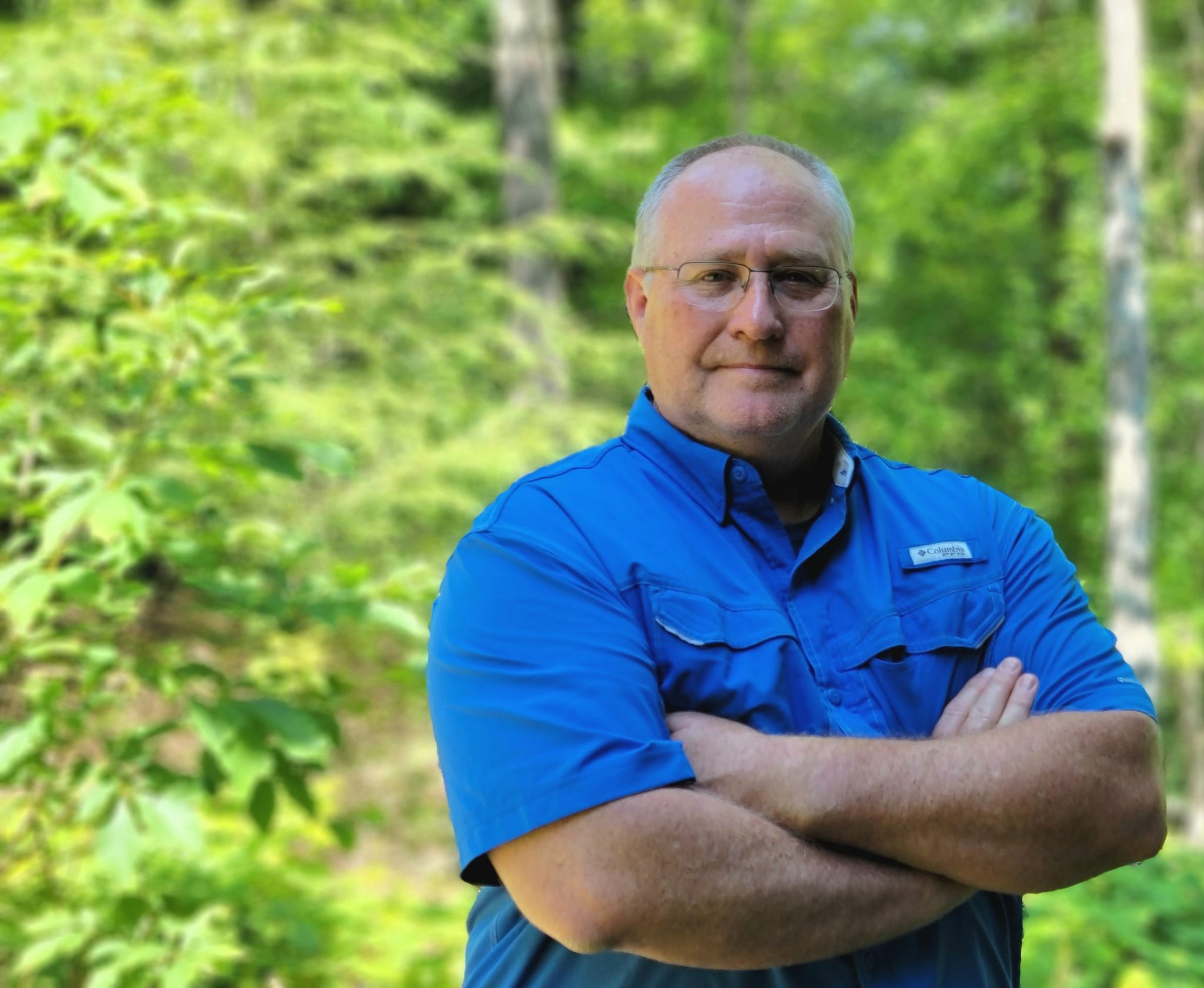 The cypress trees stand resolute, unaware of the danger lurking just beneath the surface. Spanish moss hangs from every limb and sways in the slight breeze. An involuntary shiver runs up his spine as Clint recalls the night Martin was killed. He is acutely aware that inside that beautiful bayou lives something not of this world; a thing that is capable of killing them all without hesitation or emotion.
(Basye, VA – May 31, 2022) Raised in Shreveport, Louisiana, author James A. Davison today released his third book, Bottom Feeder, a murder mystery set in 1974, around the town of Minden, LA. Inspired by Davison's childhood experiences exploring the bayous and working alongside his mentors in local law enforcement, the book weaves the thrilling tale of three veteran cops as they investigate the most bizarre case of their careers. They must step outside their law-and-order routines, dodge a persistent reporter, and work together to track and stop a mysterious killer who leaves only the hollow bones of his victims as evidence.
"When I was young, my family often camped at various parks around the state," Davison said. "The roar of Louisiana's sudden thunderstorms, the pounding rain falling on the metal roof of our trailer, and the muddy bottom of the lakes and bayous stirred my youthful imagination and stoked fear. In Bottom Feeder, I've brought this childhood nightmare to life."
Published by Koehler Books, Bottom Feeder is the first book in a series that follows the investigations of a fictional Minden City Marshal, a Louisiana State Police Captain, and the US Marshal from Shreveport. "My heroes take drastic steps and hope to survive. But my antagonist is both angry, and hungry. Every chapter paints a memorable picture as the bodies fall and the mystery deepens. Finally, the reader discovers the fate of humanity may hang in the balance, yet the story of the Bottom Feeder doesn't end with the last page," Davison said.
Bottom Feeder is already receiving rave reviews. "I was totally 'absorbed' by this well-written thriller," Naval oceanographer and author Samuel G. Tooma said. "The action never stopped, and I put the book down only when I had to."After his initial foray into journalism with Channel 12 in Shreveport, Davison traveled the world for his work in politics, public relations, and law enforcement. He has dined with prisoners, preachers, and presidents. He draws on his adventures, experiences, and relationships to craft his stories. He is also the author of the nuclear thriller Trinity 3.11 (2019) and the memoir of the oldest man alive, Lazarus of Bethany, I am Lazarus (2021.)