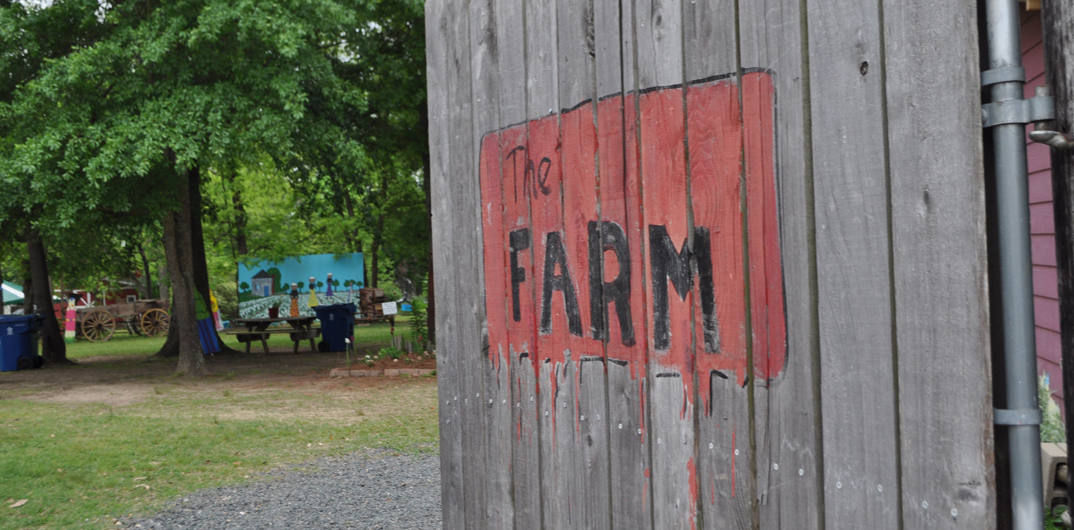 Minden Maker's Fair is modeled after the Maker's Fair Movement that has taken root in the U.S. where Maker's whose goods are handmade gather to sell their wares to the public, artisans demonstrate their craft, & fun activities are available throughout the event. This event is created by Cultural Crossroads of Minden, Webster Parish's only 501c3 Nonprofit Arts Organization whose mission is to "Unite All People Through the Arts." Creating & hosting events like Minden Maker's Fair is one of the ways we try to serve our community.
Our event is focused on creating & fostering both an appreciation for the arts and a sense of community and connection. We will feel like we have accomplished our true purpose as long as attendees are laughing and smiling as they explore The Farm of Cultural Crossroads on Saturday, September 25th from 11 AM until 4 PM.
All vendors will have personally created the goods that you will see displayed. From artwork, home goods, clothing, jewelry, pottery, stained glass, and much more! If you want to start shopping for Christmas Saturday, September 25th is a great day to start. In addition to handmade goods, attendees will find several activities & demonstrations to help them learn about what goes into creating art, create art themselves, or just have some fun.
Food vendors Tiger Tent Concession, The Tamale Ladies, and Taqueria Flores will be selling ready-to-eat food additional food vendors will sell a variety of culinary confections for you to take home & enjoy later. You'll also find Special Reserve Coffee to ensure everyone has plenty of energy for shopping & playing throughout the day.
There will be demonstrations scheduled throughout the day. Sebastian Shepherd will demonstrate glassblowing, Mandie Ebard will let kids use her pottery wheel, and Amanda Peevy will set up her slackline for kids to test their balance. Throughout the property, there will be plenty to do so make sure to plan to explore. Brandon Manning, a former Cultured Pearl & Minden native will be featuring Mocktail Making demonstrations with his business Brandezvous Productions. Jennifer Aldridge from Turn Up Dance Fitness will host workshops teaching kid-friendly dance moves to anyone who wants to move & laugh. Jennifer will teach classes in front of the Studio at 12 Noon & 2 PM.
From 11 AM until 4 PM we will offer free face painting & balloon sculptures by Jelly The Clown. CreateItHannah will be on-site with henna tattoo art created by hand, this will be free but you will need to add your name to the waiting list to get your henna tattoo. There will be a Wishing Tree in the parking lot for attendees to write down and leave their wishes, a Mischief Makers Creation Station featuring creative instruments kids can play, and more in the courtyard of Zenobia's house! Under the pavilion, you will find Jelly The Clown, Create It Hannah, as well as the Make & Take art station sponsored in part by Bobbies Hobbies and free to anyone who wants to sit down and create their own work of art.
Other community organizations present that day will include Webster Parish Libraries sponsoring some in-person crafts, LSU AgCenter Webster Parish, & Lifeshare Blood Center accepting blood donations. Cultural Crossroads members will be selling coca-cola products, cultural crossroads stickers, & $5 art kits for children to take home at the Farm Store located at the entrance of our property.
It is extremely important to mention almost all the free components of our event would simply not be possible without the generosity of our Sponsors. We would like to publicly thank our Title Sponsor, Suddenlink & our corporate sponsors Minden Family Dental, Capital One Bank, Walmart, & Buie Photography.
Also, we do ask attendees to bring their masks to our event and honor any signage placed throughout the property, if there's a sign that asks you to mask when interacting with vendors, demonstrators, and volunteers please be kind and honor that request. This is truly appreciated by all participants of Minden Maker's Fair. To us, the simple gesture of wearing a mask when requested is simply a physical symbol that communicates to all involved that we care about one another & each other's health during these uncertain times.