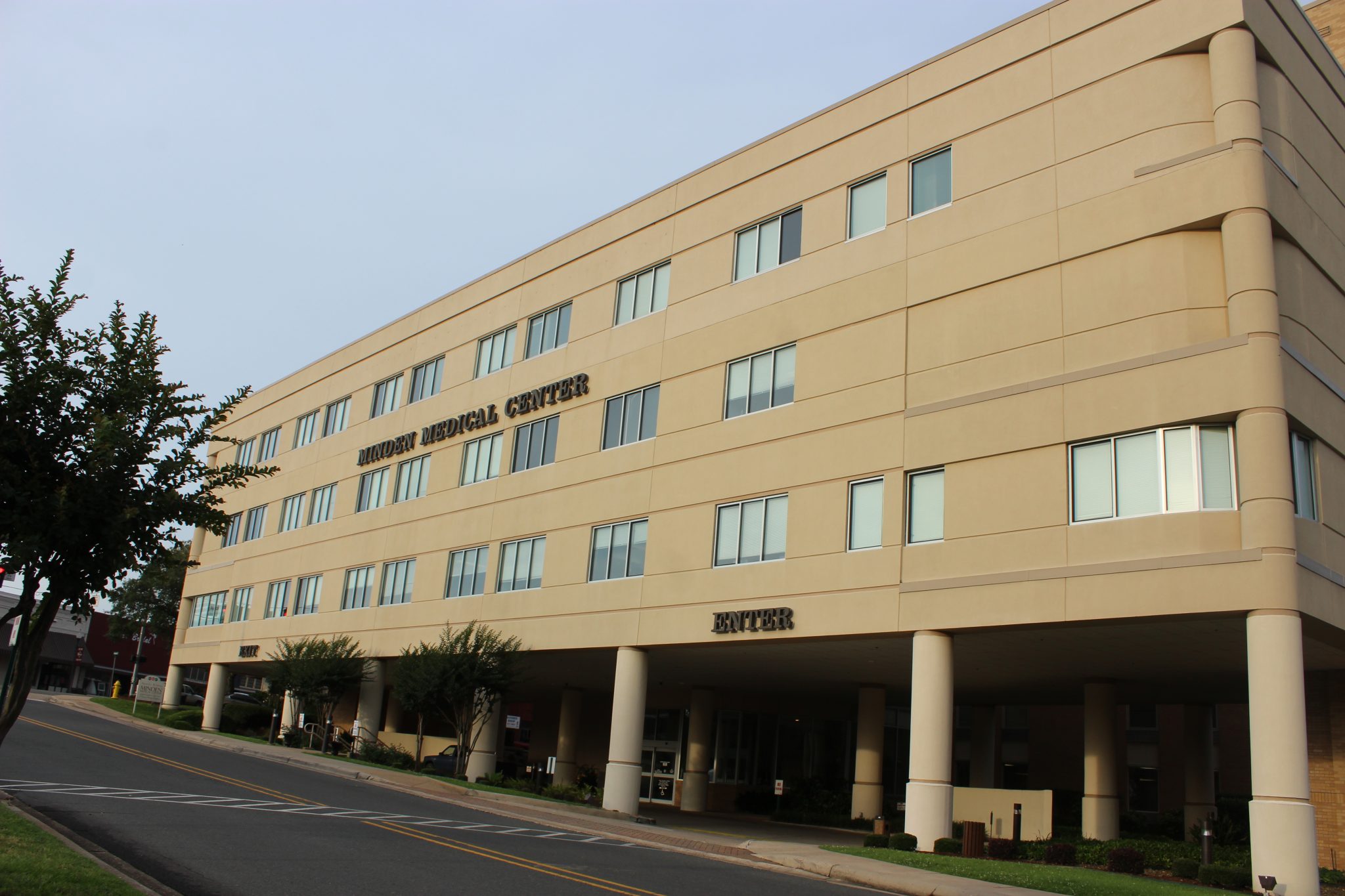 Minden Medical Center received their sixth "A" grade in the Spring 2015 Hospital Safety Score, which rates how well hospitals protect patients from preventable medical errors, injuries and infections within the hospital. Minden Medical Center is the only hospital in north Louisiana to receive an A. The hospital is one of just 182 hospital in the nation to have earned "straight A's" and the only hospital in Louisiana to receive straight A's since this initiative began in 2012.
An A grade is one of the most meaningful honors a hospital can achieve, and one of the most valuable indicators for patients looking for a safe place to receive care. The Hospital Safety Score is the gold standard rating for patient safety, compiled under the guidance of the nation's leading patient safety experts and administered by The Leapfrog Group, a national, nonprofit hospital safety watchdog. The first and only hospital safety rating to be peer-reviewed in the Journal of Patient Safety, the Score is free to the public and designed to give consumers information they can use to protect themselves and their families when facing a hospital stay.
"Receiving an "A" grade from The Leapfrog Group is national confirmation that patient safety is a top priority in Minden. Our employees and medical staff deserve the national recognition for providing personalized, caring and quality oriented care each and every day," said George E. French III. "The credit for quality goes to our physicians, nurses, clinical staff, nurse managers and department directors. Donna Carter RN, CNO (who is responsible for all the hospital clinical departments), Christi Owen RN, Quality Director and Ashley Frye RN, Infection Preventionist have lead the charge for improving patient safety and preventing hospital associated infections."
Donna Carter, CNO says, "The A score is truly a team effort and reflects the tremendous emphasis we have placed on Patient Harm reduction strategies and providing our patients with a safe hospital environment. We have a consistent and deliberate daily focus on preventing Patient Harms which include Hospital Acquired Infections and Patient Injuries. Every nurse, therapist, pharmacist, and physician are focused on patient safety through the Patient Harms reduction processes we have implemented that are designed to reduce Hospital Acquired Infections and Patient Injuries."
Minden Medical Center's achievement of Straight As validates its achievement in preventing harm within the hospital, and we are proud to recognize the efforts of the care providers and staff," said Leah Binder, president and CEO of The Leapfrog Group, which administers the Hospital Safety Score. "Patient safety requires constant vigilance, and we encourage Minden Medical Center and all other A hospitals to continue demonstrating unrelenting commitment to patients by consistently working to provide a safe environment for care."
Developed under the guidance of Leapfrog's Blue Ribbon Expert Panel, the Hospital Safety Score uses 28 measures of publicly available hospital safety data to produce a single A, B, C, D, or F score, representing a hospital's overall capacity to keep patients safe from preventable harm. More than 2,500 U.S. general hospitals were assigned scores in April 2015, with about 31-percent receiving an A grade. The Hospital Safety Score is fully transparent, offering a full analysis of the data and methodology used in determining grades on the website. Now, for the first time, patients can also review their hospital's past safety performance alongside its current grade on the Hospital Safety Score site, allowing them to determine which local hospitals have the best track record in patient safety and which have demonstrated consistent improvement.