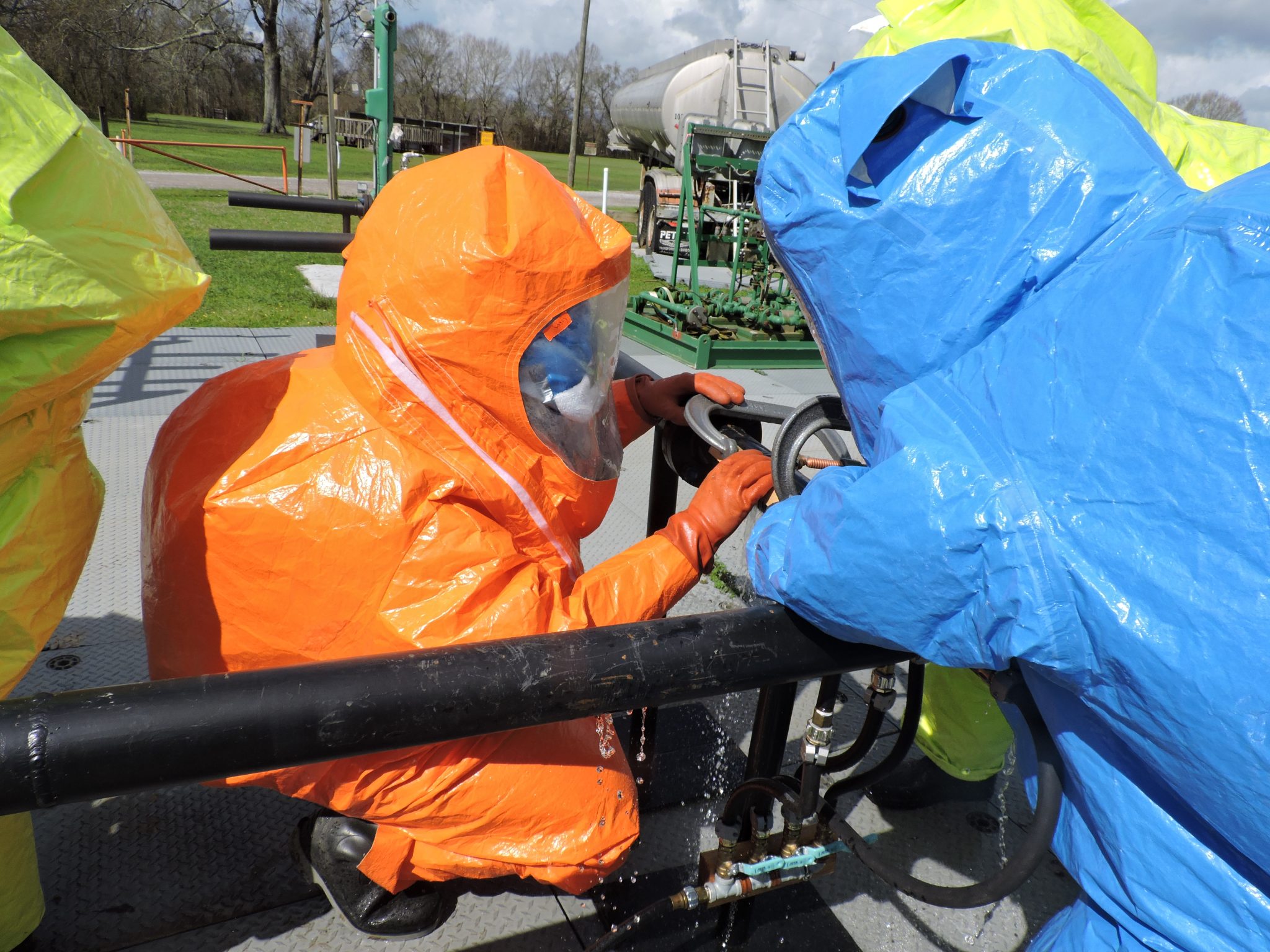 The Minden Police Department is better equipped to handle situations involving hazardous chemicals.
Minden Police Chief Steve Cropper told the city council Monday that Officer First Class Chris Hammontree recently completed a 40-hour training course on hazardous materials.
"If we have a chemical spill, he will know what to do with it," Cropper said. "The Minden Police Department did not have anyone certified in dealing with hazardous material."
Hammontree is now certified to develop a safety plan and procedures related to a hazardous material spill. He is also certified in decontamination, confinement and containment of a leak, air monitoring and radiation surveying.
"I'm trained to reduce the effects of HAZMAT incidents in protecting life, property and the environment," he said. "I'm trained to stop leaks in any DOT approved container that holds hazardous material."
The training also covered containing spills on highways, railways and pipelines.
Hammontree said he currently doesn't have the necessary equipment for the job, but will search for grants that will help with the purchase of the hardware.
With Hammontree's certification, the Minden Police Department joins the ranks of the Webster Parish Sheriff's Office and Minden Fire Department with having emergency personnel trained to deal with hazardous material.
Hammontree attended the course, which was personally paid for by the officer, during his time off, Cropper said.
In other training news, Sgt. Ryan Barnette recently attended a tactical medical for first responder class put on by the Department of Homeland Security and Detective Chris Cheatham along with Barnette attended a criminal justice conference on sexual assault.