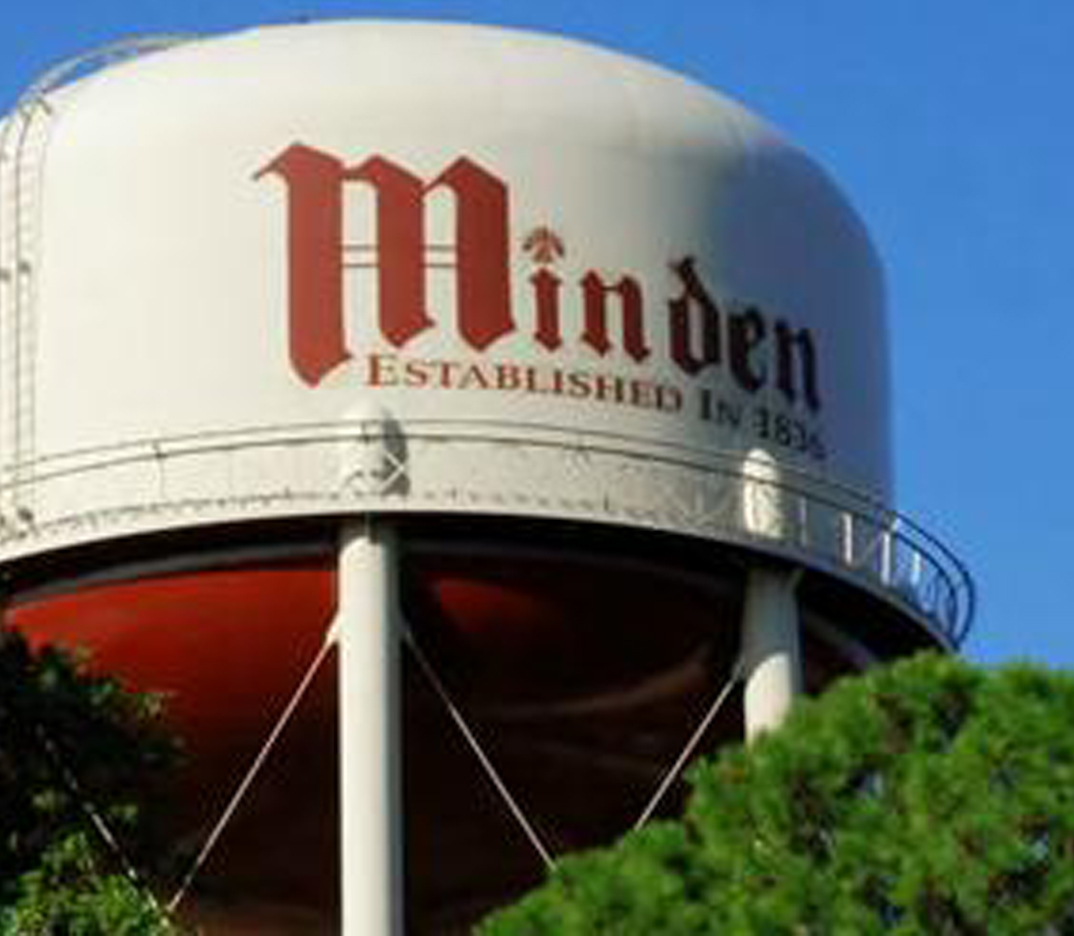 The "MindenPrays" group met for a follow-up meeting on March 25 in the Geaux Fresh conference room regarding the upcoming National Day of Prayer.
This event takes place on the first Thursday in May of every year. This year it will be observed on May 2. The theme for this year's National Day of Prayer is, "Love One Another," and comes from the words of Christ in John 13:34, "Love one another. Just as I have loved you."
D'McCoy has been hard at work organizing and planning meetings since early March, encouraging local pastors and church leaders to come together to make this a significant event for the community.
The initial meeting was held on March 4 where McCoy explained the need for this in Minden. Mayor Terry Gardner and several other church leaders offered support and ideas about how they could take this one day and turn it into an a four-day event.
At the most recent meeting the group was able to solidify an outline for the upcoming weekend in addition to events already hosted by area churches.
"We have amazing churches who do amazing things within our community, but if it's someone who does not know Jesus are they going to church? So how do we reach them? We have to get out of the building. It's not about a building. It's not about the baptist church, the methodist church, the catholic church, this church or that church. It's about being the church and taking Jesus into the streets, into the homes, into the neighborhoods, and into the schools," said McCoy. A prayer and worship night is set for that Friday evening where area leaders, Minden Police Chief Steve Cropper, Webster Parish School Superintendent Johnny Rowland, and Mayor Terry Gardner will share prayer needs from the streets, within the schools, and the community.
On Saturday the group is coordinating with area churches to celebrate Jesus in the parks. Churches will be designated to certain parks around town, where area children will be within walking distance and able to attend a one day Vacation Bible School.
Ending the weekend will be a community picnic at Academy Park from 4 p.m.- 8 p.m. on Sunday. Food trucks will be on site, along with music, pastor led prayer, and shared testimonials.
"This is about bringing Jesus to our city. It's about unity in our community from across the railroad tracks, across the playground, across church lines, and denominational lines. It's taking the lines and getting rid of them," said McCoy.
There are a couple more planning meetings coming up within the next few weeks. On April 4 at Latte Kaffe at 6:30 p.m. area musicians and singers will be organizing with the next "MindenPrays" meeting being held on April 11 at Bayou Dorcheat at 6 p.m..
You can follow "MindenPrays" on Facebook for updates and more information about how to get involved in this community wide event. You can also contact D'McCoy at 318-423-5657 or dmccoyrn@gmail.com.