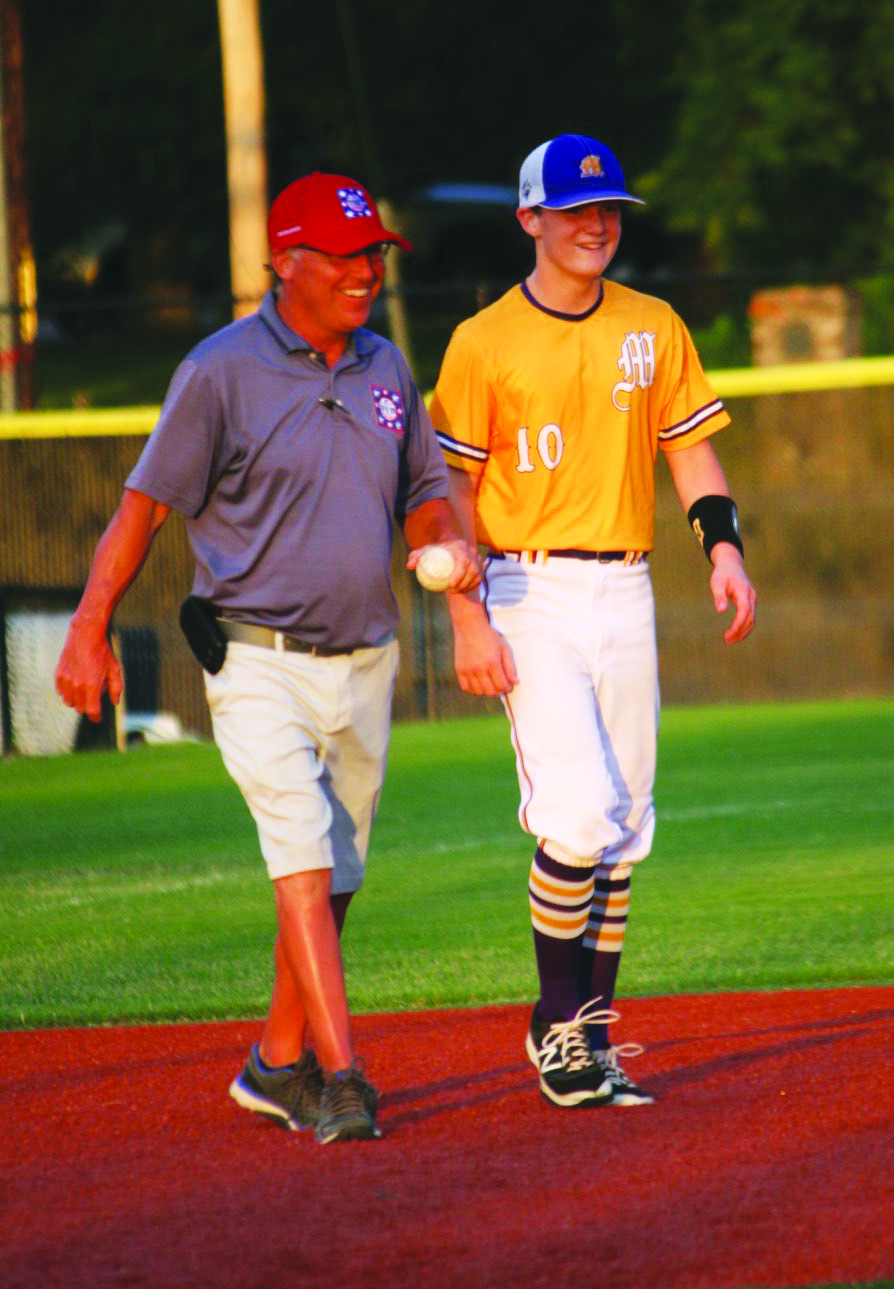 Minden's 12-U All-Star team has been a buzzsaw all summer.
They have dominated on both offense and defense all season, and are inching mighty close to the ultimate reward.
They went 2-1 this weekend at the state tournament in Monroe and play tonight against Rayville for a spot in the state final tomorrow night.
Minden routed Vernon Parish 14-0 in the first game of the tournament, led by multiple-hit games from Seth Mangrum, Reagan Coyle, Bryson Ranger and Peyton Gray.
The second game (against tonight's opponent, Rayville) was more of the same as Minden used an eight-run fourth inning to cruise to a 16-5 win.
Jon Jon Dick and Coyle led the way, combining for eight RBI and six hits on the night.
Minden lost their first game of the tournament on Sunday night, as Monroe scored five runs in the bottom of the sixth inning to cap an incredible comeback.
Minden had just put up a five-run fifth inning of their own before surrendering the lead in the last frame.
Minden still has a good shot at winning the whole thing. They will need to take care of business tonight against a Rayville team that Minden has already beaten by eleven runs.
Monroe showed what really solid pitching could do against a hot team, but the Minden bats can heat up quickly.
"Our pitching has been great and everyone is doing their job at the plate," Coach Tony Sanders said. "When you don't walk people and throw strikes, you give yourself a chance to beat anyone."
That mantra rang true on Sunday, only it was Monroe who came out on top.
Minden has two of the hottest bats in Louisiana with Dick and Coyle each batting near .600.
Coyle has already logged four home runs this season, as he and Dick have combined for 25 RBI through just seven games.