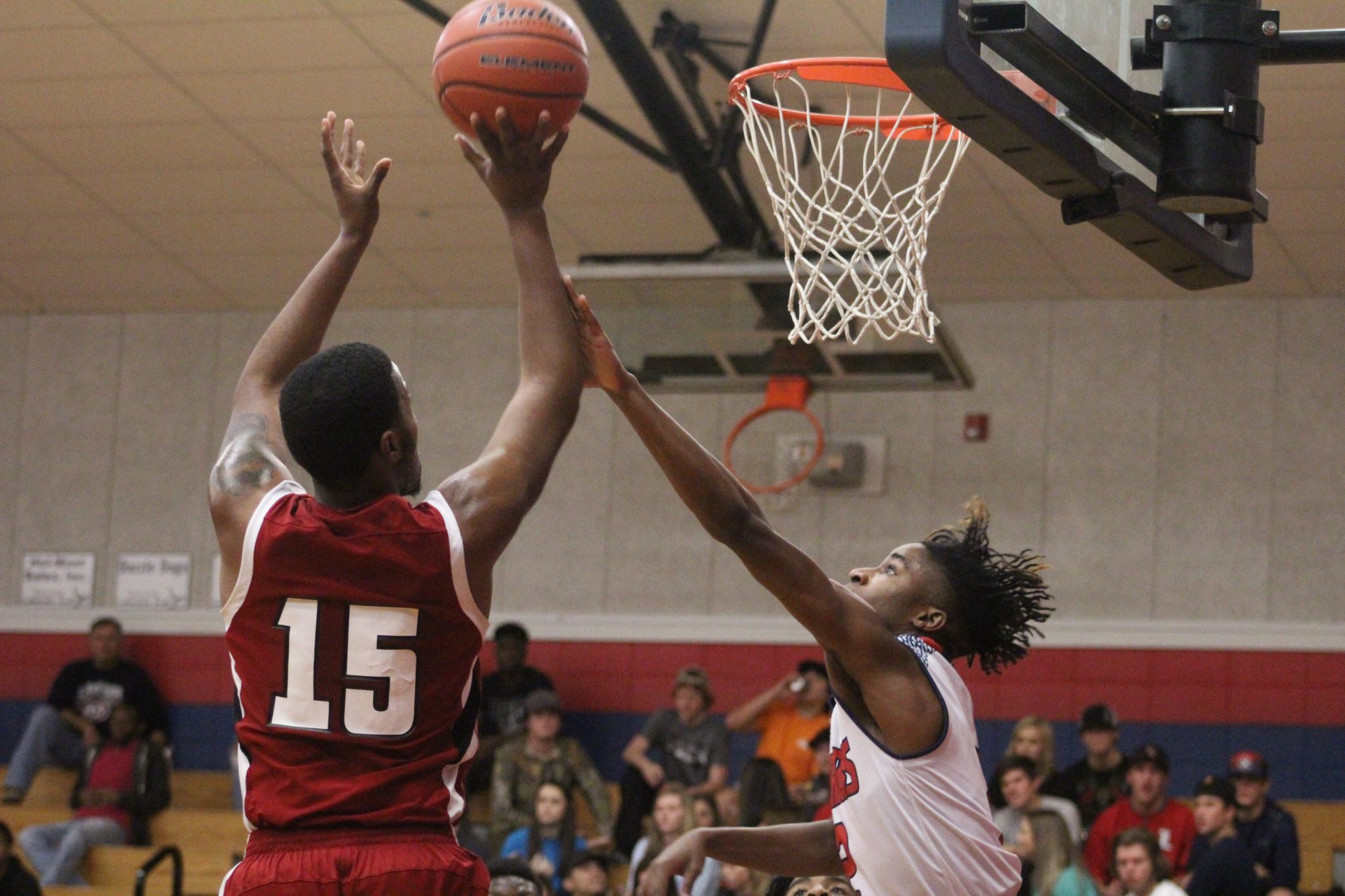 SUMMERFIELD – In what was an action-packed weekend on the hardcourt, the Minden Crimson Tide (9-9) came away with a win against the Homer Pelicans on a neutral court Saturday.
The Crimson Tide didn't shoot particularly well, failing to hit a 3-pointer on the night, but they clamped down defensively and rebounded well, as Minden ended a 3-game losing skid with a 46-42 victory over Homer.
"I think it was the first time I've coached in a game where my side didn't hit a single 3-pointer," Minden boys head coach Rennie Bailey said. "That's not to say we didn't take any."
The Tide's fortunes were better going towards the basket, especially with Jordan Becnel. The 6-foot-4 senior finished the game with 20 points to lead Minden.
"He was very aggressive to the basket," Bailey said. "That's how he has to play, going toward the basket. He did a better job of that tonight and was aggressive while rebounding as well."
Bailey also mentioned sophomore Jalen Teal as a player who gave the Tide good minutes.
Minden's next contest will be Tuesday at home against Gibsland-Coleman. The Tide are 0-2 against the Bulldogs this season.
Minden vs. Dodson (girls)
In the girls game, the Minden Lady Tiders came away with a 55-39 win against a scrappy Dodson Lady Panthers team at Summerfield.
The Lady Tiders are now 17-2 on the season and rank inside the top five in Class 4A's power ratings as they enter district play.
"I'm pleased with the win," head coach Jacob Brown said. "It was a game of little runs. I'm proud of the girls for grinding this game out and moving forward. I thought we did a good job of getting high percentage shots, but we had a lot of misses early on."
After going into the half with a 27-19 lead, Minden shook off the early shooting woes to put Dodson away in the fourth quarter with an 11-2 run to end the game.
Strawberry Batton had 13 points, followed by Bre Rodgers and Derrica Gilbert with 12 points each.
The Lady Tiders will begin district play against Northwood Tuesday at home.
Lakeside vs. North Webster (boys)
The Warriors (11-7) were able to outlast the Knights in the final seconds thanks to a pair of missed free throws.
The Knights went to the free throw line with 3 seconds remaining in Friday's game down by one point, but both free throws were off the mark, handing the game to Lakeside, 52-51.
"It was a defensive struggle," Lakeside head coach Jason Gould said. "Better to have an ugly win than a pretty loss."
Chase Mitchell had 11 points to lead the Warriors, followed by 10 from Jalen Gould who played through an illness.
Lakeside vs. North Webster (girls)
Jamya Jackson drilled the go-ahead bucket with only 12 seconds to play and added a free throw for good measure as the Lady Warriors (6-13) defeated the Lady Knights 43-40.
"We were down 7 points in the third quarter," head coach Lyndzee McConathy said. "We fought hard and showed some poise while turning up our defensive pressure."
Lacandria Key finished with 14 points and 11 rebounds for a double-double in the win.
Lakeside starts district play Tuesday against Calvary.