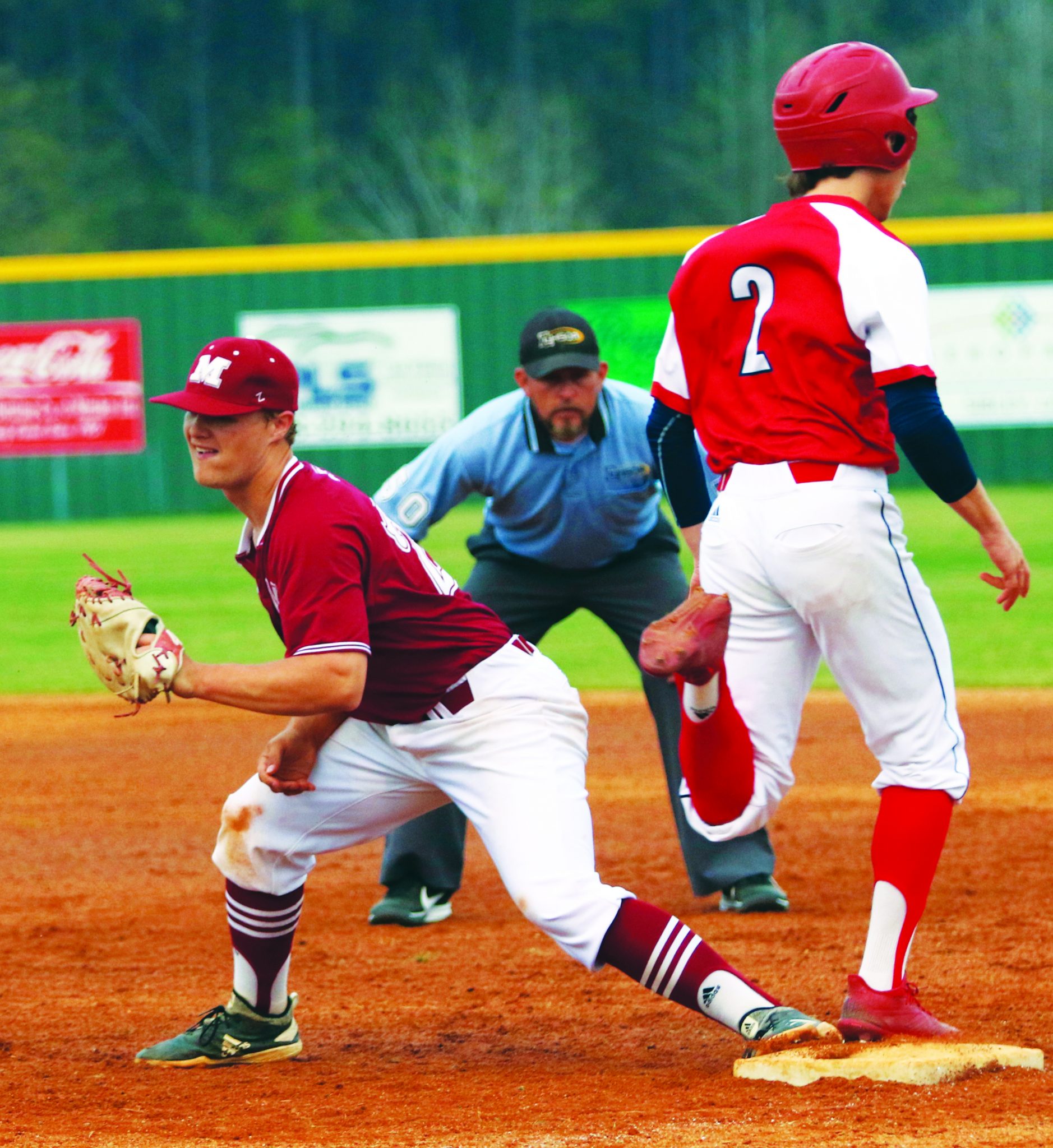 Minden 11, Lakeside 2
The Tide picked up three runs in the second inning and didn't look back en route to a big win in Sibley.
Lead-off batter Seth Johnson had a big game with three hits and three RBI. Trevor Mclean continued his hot hitting streak with three hits and two RBI.
Sophomore Trent McLaughlin pitched the entire game for Minden, allowing just five hits and zero earned runs.
With McLaughlin continuing to prove himself on the mound, Minden has developed a strong, deep rotation as John Volentine, Carson Fields and McLaughlin all have ERA under 2.5 through more than twenty innings each.
Nathan Willis, Grayson Lamar, CJ Watts, Michael Watts and Tanner Stewart all had hits for Lakeside (8-13), but the Warriors just couldn't string them together into big innings.
The Crimson Tide improve to 14-3 with the win.
North Webster 1,
Harmony Grove 0
The Knights' Tyler Lee sat 19 batters through six innings before Sawyer Howard came in to get the save in the seventh as North Webster dominated defensively in a win over Harmony.
"They do what the game asks," North Webster coach Austin Lay said. "We have won big this year, lost by one multiple times and won by one.
"The guys have been in just about every situation and know what it takes to get the job done."
North Webster opened up scoring in the second inning, when Cason Mahaffey singled on a 2-1 count, scoring one run.
The Knights (13-8) were solid behind Lee in the field as they did not commit any errors.
Doyline 15, Red River 0
Doyline 11, Red River 1
Hunter Carter and Jeremy Miller had big days at the plate and on the mound as the Panthers cruised to a dominating double-header beatdown of Red River.