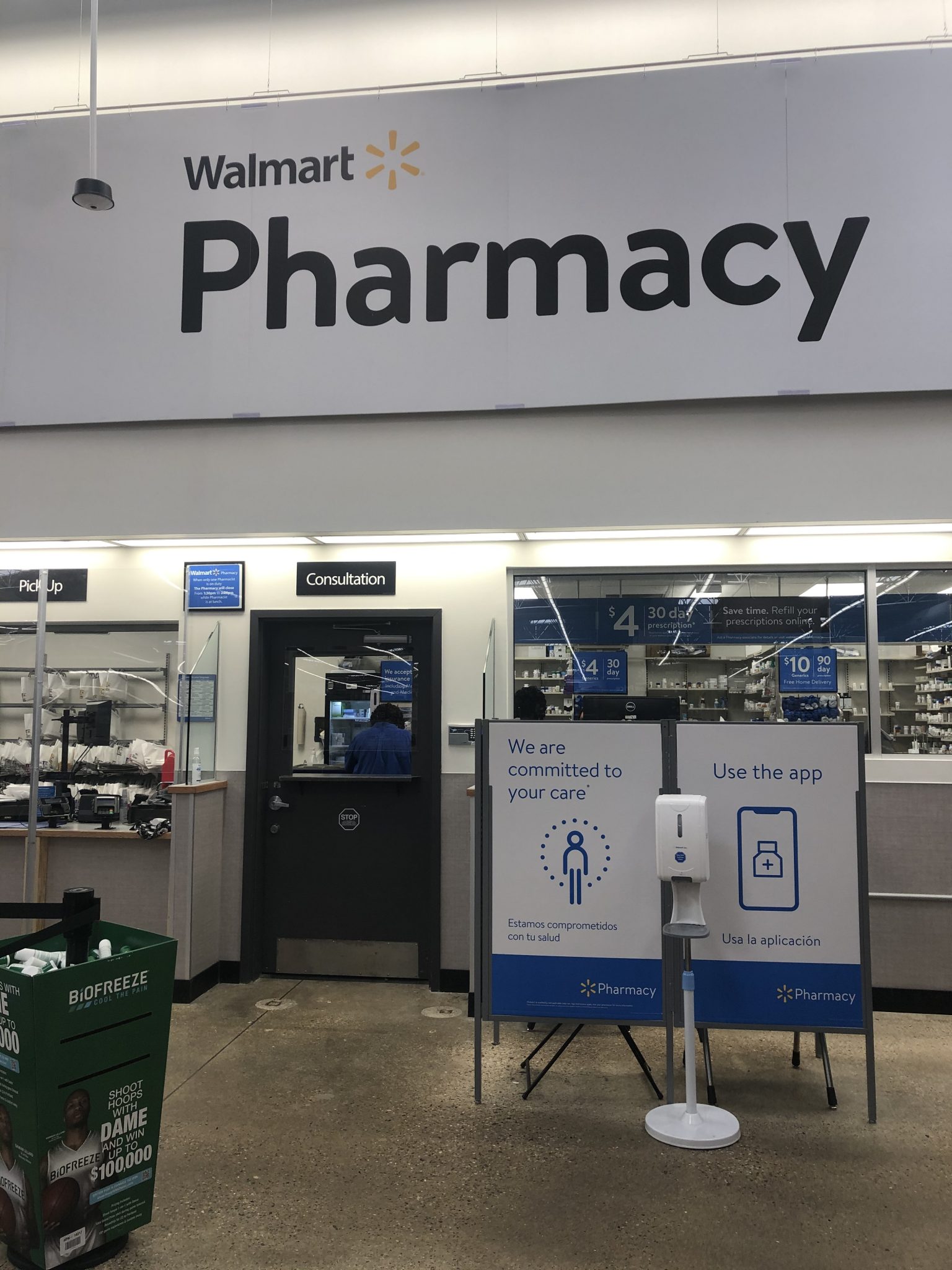 Walmart is expanding vaccination efforts at the state's request of administering the COVID-19 vaccine to state-designated priority groups.
"So far, we have an estimated 100 Walmart stores and Sam's Clubs across more than half a dozen states administering vaccines to those the state has deemed eligible, including here in Louisiana," said Andrea Morris, Wamart Senior Account Executive.
Dr. Cheryl Pegus, Walmart's Executive Vice President for Health & Wellness, detailed Walmart's commitment to its customers and to the community it serves through this important initiative.
"Over the past year, our associates have risen to the challenge of serving our customers in new ways. Today, at the dawn of the most significant vaccine rollout of our lifetimes, Walmart again stands ready to serve," said Dr. Pegus.
In the future when more people are eligible to receive the vaccine, Walmart plans to offer the vaccine seven days a week at our pharmacies, through planned in-store vaccination clinics and through large community events.
They state they've been preparing for this by:
Training thousands of pharmacists and pharmacy techs
Building a new digital scheduling tool to make appointments easy
Partnering with state and federal agencies as we await allocations
At full capacity, Dr. Pegus stated that Walmart expects they will be able to deliver 10-13 million doses per month when supply and allocations allow.
Walmart is a federal pharmacy partner and can accept federal allocation of doses through Walmart and Sam's Club pharmacies. Specifically, there are key areas where they aim to help ensure Americans have access to the vaccine.
"We're doing everything we can to help ensure the health and well-being of our associates and customers during the pandemic. That includes keeping everyone updated and informed. We're educating essential workers and all associates on getting the vaccine as soon as they are eligible. We are strongly encouraging all associates to get vaccinated but are not mandating anyone receive the vaccine nor are we providing incentives at this time," said Dr. Pegus.
"As we always have, Walmart stands ready to serve our country, our customers and our associates. We appreciate the conversations we have had with both administrations and the ongoing conversations we are having with the new Biden administration. We look forward to the day we can activate our strengths to serve our communities and administer the vaccine."
The Louisiana Department of health has listed the following criteria one has to meet in order to receive a COVID-19 vaccine:
Persons ages 70 years or older in the community, health-related support personnel (labs, mortuary, pharmacy), outpatient clinic providers and clinic staff,
Urgent care clinic providers and staff, community care clinic providers and staff, behavioral health providers and staff, dialysis providers and recipients, home care providers (including hospice workers) and home care recipients (including older and younger people with disabilities over the age of 16 who receive community or home-based care, as well as clients of home health agencies), dental providers and staff, and students, residents, faculty and staff of allied health schools (if not already receiving vaccine or in a plan to receive from their respective schools).
In order to find out if you qualify for a vaccine under the current criteria, call the Minden Walmart Pharmacy at (318) 377-8211 or visit their website www.walmart.com for more information.