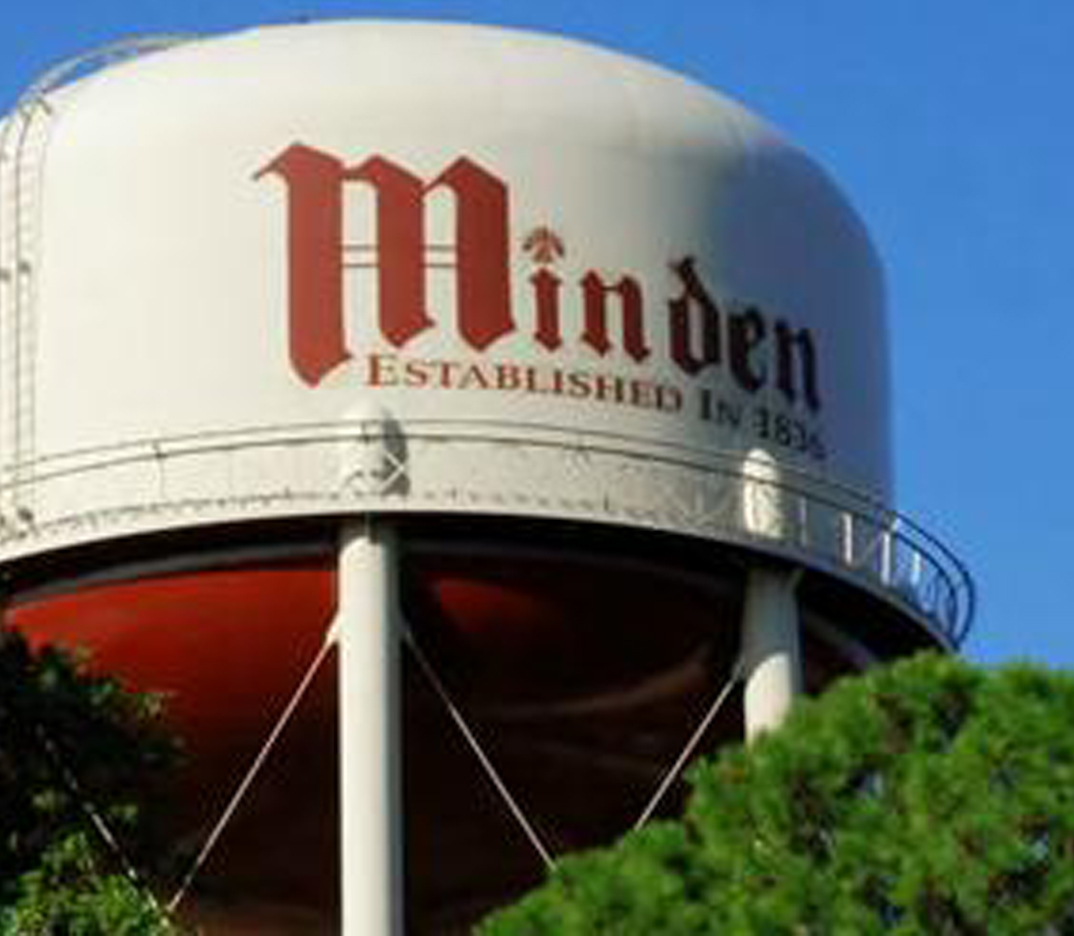 Will Phillips
Minden Press-Herald
Minden was busy this weekend with a variety of events taking place all over town, such as the Highway 80 Sale, the Minden Maker's Fair, and the 5th Annual Louisiana Jet Rally.
Countless antique shops and thrift stores took part in the bi-annual Highway 80 Sale this weekend, most setting up extra space outdoors to attract potential customers who may be driving by for the sale.
One such antique shop was Heavenly Treasures Antique Mall whose owner, Alice Daniels, had this to say about the sale. "It's been really busy. It pulls people into the store, so we enjoy having it every year," said Daniels.
The Hwy 80 Sale wasn't the only place people could get their shopping fix given that that Minden Maker's Fair took place on Saturday at the Farm of Cultural Crossroads.
The event is essentially an art crawl, with countless artisans and makers setting up booths to show off their wares, along with other attractions such as arts & crafts, a petting zoo, face painting, and more.
Jennifer Heard, who was the one in charge of the Arts & Crafts, took the time to talk about the art projects that were available for children to take part in.
"The first thing we have is fish printing. This is an old art form. The fisherman used to put ink on their fish and cover it with paper to print the catch for the day, and that's how they recorded the size of the fish. It's a lot of fun for the kids," said Heard.
The kids would replicate this by putting tempered paint on a fish mold, and then putting a piece of paper on top. After removing the paper and letting it dry, the kids would then have a souvenir to take home. For those not interested in a fish print, there were also watercolors and oil pastels for kids to make their own creations with.
The Director of the Maker's Fair, Elaine Eaton, had this to say about the event.
"Things are going really well. We have a little under 40 vendors and four food booths, so they seem to be steadily busy. We have a petting zoo, face painting, and balloon sculpting, so there are lot's of things that people are spread out doing. It seems like it's been a steady influx of people going in and out," said Eaton.
Also taking place this weekend was the 5th Annual Jet Rally, being held at the Minden Airport.
In previous years the rally has typically been held in the Shreveport/Bossier area, making this the first year that the Minden Airport was used. Some of the event coordinators, such as President of SHARKS David Coggin and Event Coordinator Terry Monroe, were happy to share their appreciation and praise of the Minden Airport and its facilities.
"It's been very gracious of Minden to allow us to host the event here. I've met with the Mayor and of course Stephen(Burdeaux), and they seem scited and enthusiastic for next year, and we are too," said Monroe, with Coggin saying,
"I tell you what, it's a great facility, and it's going to be even better next year. Everybody up here is so friendly, and actually, I didn't think that they thought it would be this good, but they're really impressed, and we're really impressed with the facility, and we thank Minden for their support."