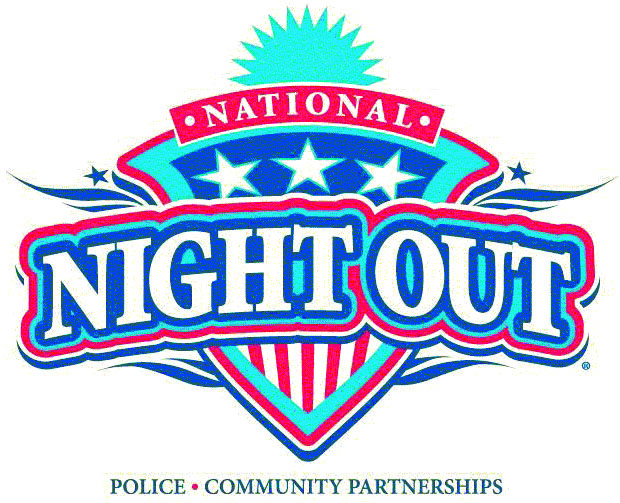 Keith Beard, Chairperson for National Night Out, along with Mayor Terry L. Gardner, Police Chief Steve Cropper and the other members of the City Council, invite neighborhoods city-wide to support the theme, "Give Neighborhood Crime & Drugs A Going Away Party."
On Tuesday, Oct. 8, from 6 p.m. to 9 p.m., residential neighborhoods throughout the City of Minden and across the nation are asked to lock their doors, turn on outside lights and spend the evening outside with neighbors and police.
Many neighborhoods in Minden will be hosting a variety of special events such as block parties and cookouts. As of now six places are confirmed to have an event going on across most of Minden's Districts.
In District A there are two places hosting parties, one being Hillside Apartments. It will be located at 400 Hillside Lane and take place from 6 p.m. to 8 p.m.The other location is the Farm of Cultural Crossroads. It will take place from 5:30 p.m. to 8 p.m. and the theme will be "Our Community, Our City, Our Children."
The next event will be taking place in District B, but will be close enough for citizens in District D to attend. The organization putting it on is the Historic Residential Neighbors. The party will take place in Academy Parkfrom 6 p.m. to 8 p.m. and the theme will be "Meet Your Neighbors In the Park."
Citizens in District C will have the pleasure of attending a party thrown by Camilla Law at713 Crichton Street. The event will take place from 6 p.m. to 9 p.m. and the theme will be "Neighbors Becoming Friends Fighting Against Drugs."
There will also be a celebration at the Town & Country Health & Rehab Center located at 614 Weston Street. The event will go on from 5:30 p.m. until it ends. The theme will be "Stomp with Town & Country Stomping Drugs."
Finally, District E has an event being thrown together by Annie Bell Walker, Donnie & Brandy Irby, Nick & Cayla Cox, Teresa Roberts. It will be located at 702 Claiborne Street and will last from 6 p.m. to 9 p.m. the theme will be "Neighbors Getting Together."
NNO is designed to heighten crime and drug prevention awareness, generate support for, and participation in, local anti crime efforts, strengthen neighborhood spirit and police-community partnerships, and send a message to criminals letting them know that neighborhoods are organized and fighting back.
Also, the Coke is graciously donating drinks, that's what awesome about our coke company, they're so involved in our community. And I'm gonna be picking up drinks and delivering them to these locations.
"To me, we have so many positive events in Minden, which is one of the things I love about our city, and this is just one of those really positive events. It just gives folk an opportunity, in a casual environment to be able to go out and meet folds. That's our biggest and best resource, our citizens. So leave your house, lock your doors, and walk to your nearest party, and get to know your neighbors even better, and enjoy what we have here in Minden. It's a great place to live with some wonderful folks," said National Night Out Chairman Keith Beard.