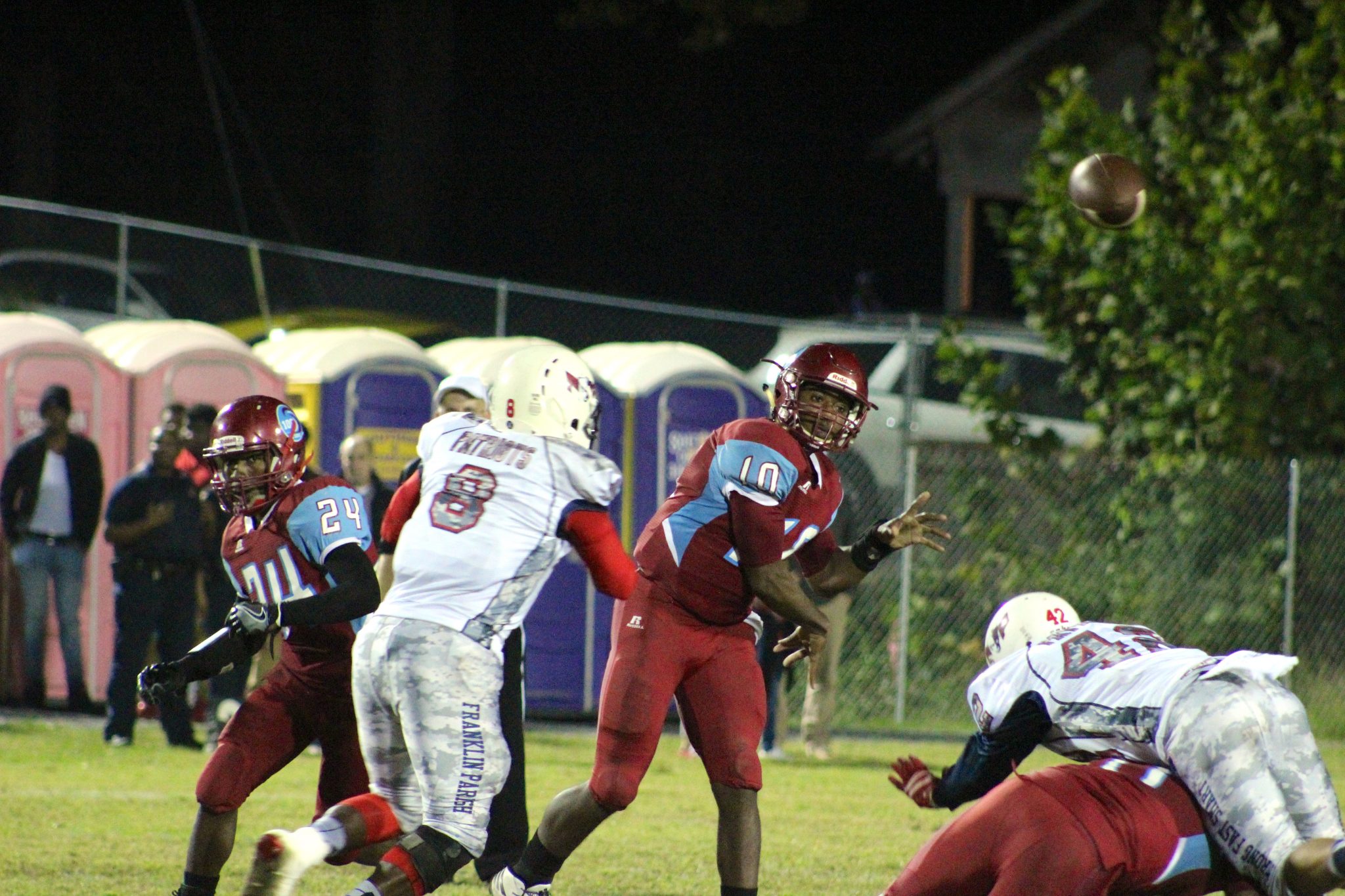 If Minden is able to defeat the Livonia Wildcats on the road in round two of the Class 4A state football playoffs, it sets up a home game at The Pit in the quarterfinals.
If they aren't able to come out victorious, Minden's remarkable senior class will have to settle with never making it out of round two, despite their talents.
Welcome to high-stakes football.
The Crimson Tide (10-1, 6-1) have a chance to enter the quarterfinals for the first time since 2006, but standing in their way is a Wildcats team rich in athletes, led by LSU linebacker commitment Patrick Queen.
"They are very athletic," Minden head coach Spencer Heard said. "They're definitely one of the most athletic teams we've seen in the back half. They flow and run to the ball really well with their linebackers and defensive backs."
"No. 8, Patrick Queen, an LSU commit, plays linebacker and running back for them, about 6-foot-2, 205, runs the ball hard; a good player. And they have some other kids on offense who are pretty explosive."
One of those players is Kerri Wells, the Wildcats signal-caller.
"He's got a good arm," Heard said. "He's not as big as some of the kids we've played, but runs really well, keeps his eyes downfield in their spread attack. They're a good team, we're going to have to play solidly in all three phases to beat them."
Livonia (7-4) boasts the brand of athletes that have given Minden trouble in recent weeks: smaller, faster, shiftier players who prefer running to the boundary.
The Tide appeared to make an adjustment during the second half of last week's game, but still suffered a late breakdown that made their win more heart-pounding than it should have been.
"We lost a little bit of gap integrity on the edge," Heard said. "But we did a good job of stopping it in the second half. We're focusing on it this week, making sure everyone is solid in their gap responsibility and technique."
Miscues have been hurting Minden on offense as well, with penalties and turnovers beginning to rear their ugly heads at the wrong time.
With the plethora of playmakers present on Livonia's roster, the Tide must avoid negative plays to win.
"We need to be more consistent," Heard said. "The fumbles are a big deal, and we don't need that to happen. We need long drives to keep our defense off the field. We saw what happened at Woodlawn, and we don't need that to happen again."
Making the task more difficult is a nearly 4-hour road trip. Minden hasn't had to travel this far for a game since visiting Bolton (Alexandria) in 2014.
"It's just another thing to deal with," Heard said. "It throws your routine off a little bit, so we have to be mature in terms of being able to adapt to that change."
"As far as our work during the week, nothing changes. Usually on Friday we meet one last time as a team to watch film. I guess we'll do that Thursday after we load the bus. Leaving early on a Friday for the game is different too, but I think the key is getting there early and allowing guys time to adapt to their environment."