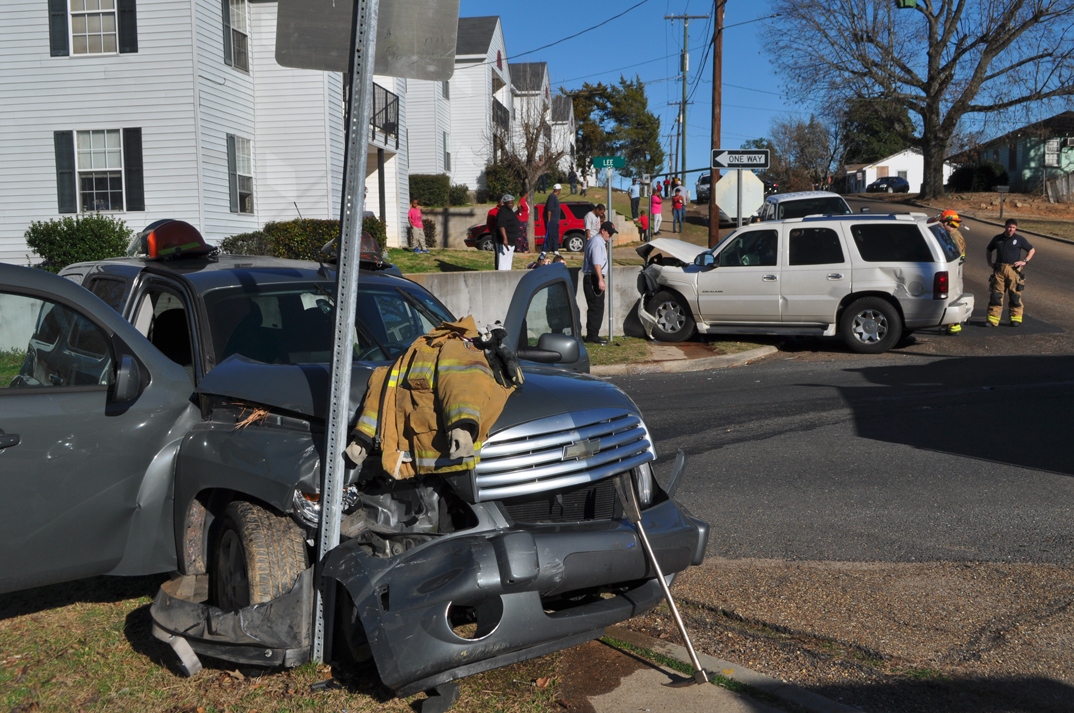 Two persons reportedly were injured Monday shortly before 3:30 p.m.in a two-vehicle collision at  the intersection of Lee and Carolina streets.
Witnesses to the crash reportedly told investigators a Chevrolet HHR  traveling east on Carolina ran a stop sign at Lee St. and struck a northbound Cadillac Escalade in the driver's side. Officers said the SUV on Lee St. apparently tried to avoid the accident and struck a retaining wall almost head-on. The driver of the small SUV and a young passenger in the Escalade were taken by ambulance to Minden Medical Center.
The extent of the injuries is unknown. Names of the individuals involved in the accident have not been released.