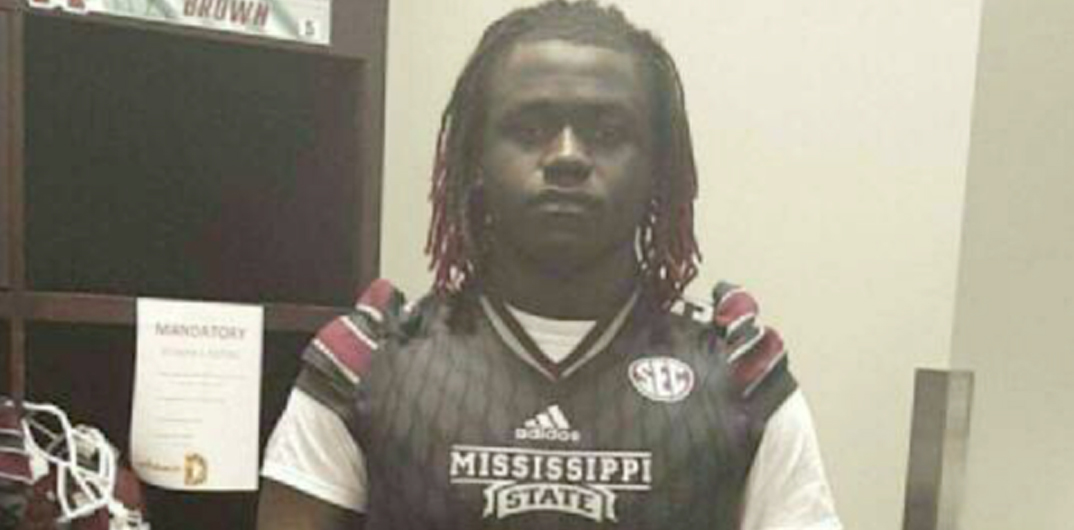 Cameron Morgan, a junior at Minden High and linebacker prospect for the class of 2017, traveled to Starkville, Mississippi on Jan. 30 for an invitation only junior day event.
"It was great, really great," Morgan said of his time in Starkville. "I like the atmosphere and the way the university is set up. Your classes, the football facility and everything you need is in one area. They press academics and the weight room a lot. That's what I like about it."
Morgan said his visit included a meet and greet with the Mississippi State coaching staff, a tour of Davis-Wade Stadium, a tour of the academic facilities and a lockerroom tour where he got to try on a No. 55 Bulldogs jersey.
It's still early in the recruiting process for Morgan who stands 6'2" and weighs in close to 250 pounds. Paired with fellow linebacker and 2017 recruit Zi'Kerrion Baker, Minden should field one of the state's best defenses in 2016.
Morgan said the trip went well enough that he'll definitely return to Starkville for their next junior day event/camp.
Setting recruiting aside, Morgan said his primary focus is on getting the Minden Crimson Tide where they've never been before.
"If everything goes as planned, this will be the season Minden High goes to the Dome," Morgan said. "We have all the tools necessary. I don't see anyone stopping us from achieving that goal."