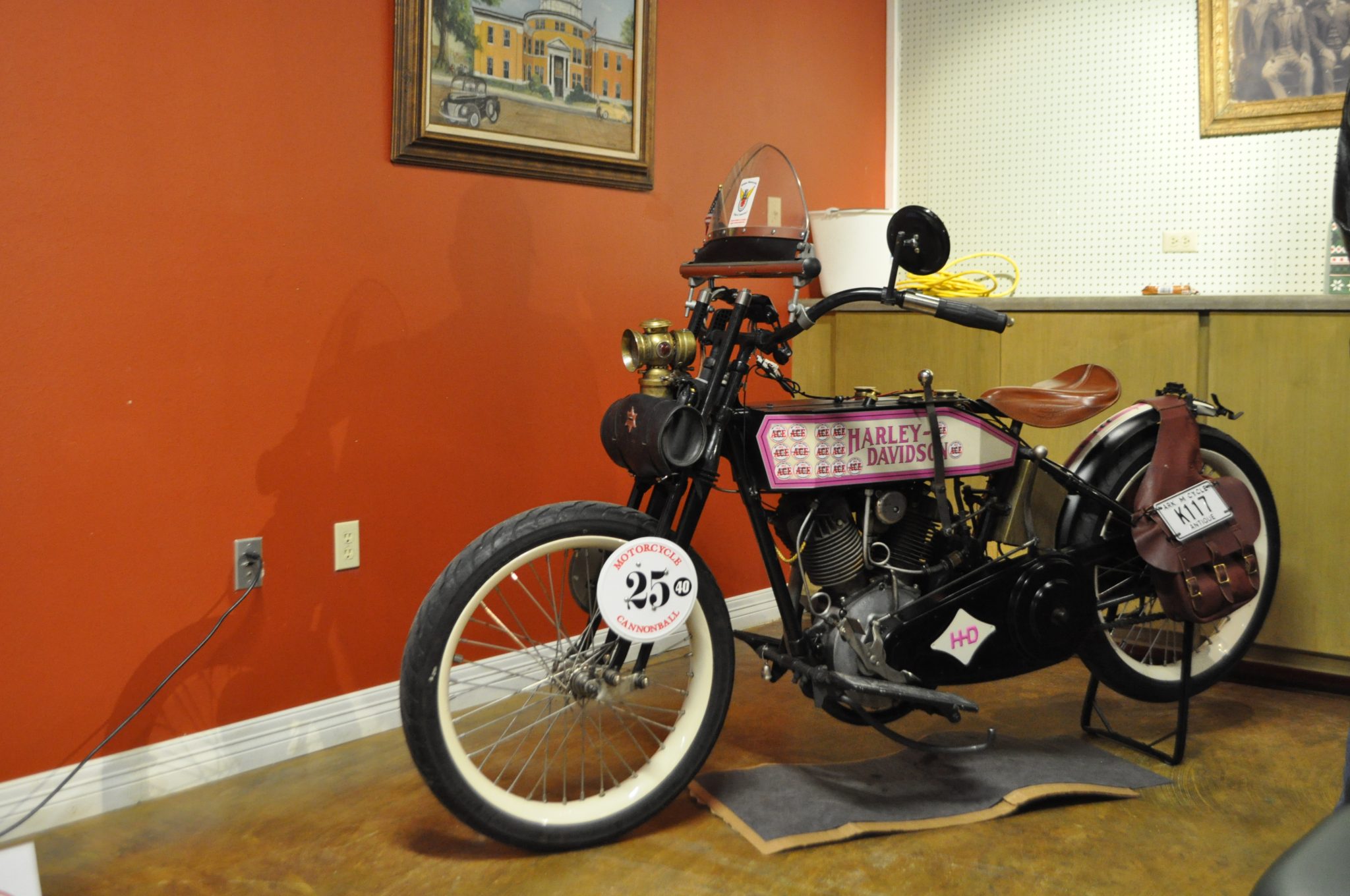 Although a rainy day drove activities inside, motorcycle enthusiasts showed up at the Bayou Dorcheat Historical Association Museum for a good cause.
During the Santa and Friends Fun Ride, each person brought a toy for children at Shriner's Children's Hospital and canned goods for the Joe LeBlanc Food Pantry. With games, refreshments and vintage motorcycles to admire, Museum Director Schelley Frances said the turnout was good.
"Even in the rain, we had a great time and saw two amazing Harley motorcycles," she said. "We got to spend time with great friends to hear a lot of motorcycle stories. We may have been small in numbers, but we were big in heart for sure. It was a nice Christmas party."
About 30 attended the party, she said, and a gift basket loaded with motorcycle-related goodies was won by Cynthia Bellamy.
The highlight of the day was special guest Scott Byrd, who just returned from the cross-country Cannonball Ride. He described it as an experience like no other, saying the camaraderie and the experience of the ride is hard to beat.
"The people you meet, that's the most important," he said. "Everybody's in it to help each other make the ride. So, it's not unusual when a rider's broken down for another rider or two to stop and help. I've never seen so many parts exchange hands with no money involved. I've made friends with people there's no way I'd have met otherwise."
He rode the 1916 twin cylinder Harley Davidson from the boardwalk in Atlantic City, New Jersey, to Carlsbad, California, taking 14th place. This is his second year to participate in the Cannonball Ride, he said.
Byrd built the bike from the ground up, beginning with just the motor, he said. It took him about a year and a half to complete the bike.
"It's not an original restoration," he said. "It was a purpose-built bike to ride in the Cannonball. We had certain upgrades we did to make the bike safer, to make it more dependable."
Also on display was a 1929 Harley Davidson owned by Byrd.
Santa Claus was also in attendance to greet children as they came to give him their wish lists for Christmas. Anna James, 7, said she couldn't remember everything on her list, but it was a long one.
"He has the list and he knows," she said of Santa.
An award also went to the Christian Motorcycle Association as they had the most members present. Riders dressed up in their favorite Christmas character or in Christmas attire and participated in a Christmas ornament exchange.
The day ended with the movie, "Why We Ride."