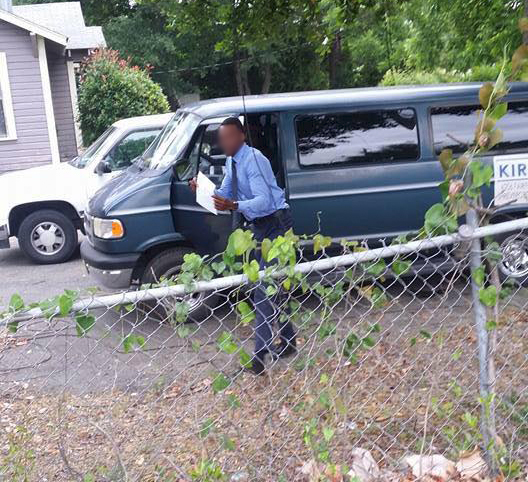 A suspicious-looking blue van seen in the Minden area prompted several phone calls to the Minden Police Department.
Capt. Julie Harmon says they started receiving phone calls around 1:30 Thursday afternoon in reference to the van.
"He's a Kirby vacuum cleaner salesman," she said. "Everybody was calling in saying he was kidnapping kids, but he's not."
There were children with him in the van, she says, but they were his children.
She says he was going door-to-door trying to sell the vacuum cleaners, but the City of Minden has an ordinance in place making it illegal to sell door-to-door.
"He's been told to leave because he can't go door-to-door," she said. "He's not doing anything, and he should be gone by now."