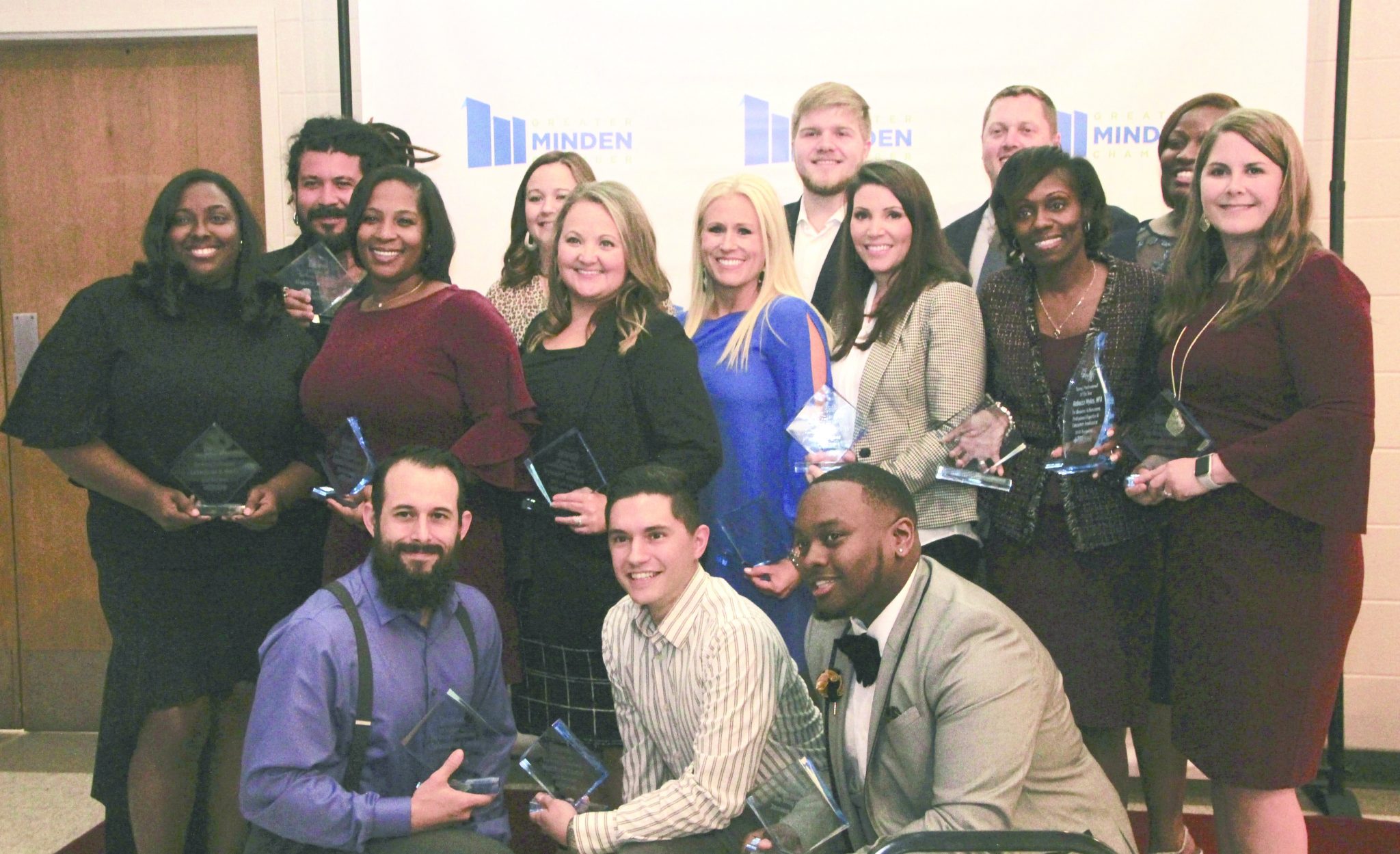 The Greater Minden Chamber of Commerce's 15 under 40 Gala was held Tuesday night at the Minden Civic Center. Rebecca Myles was named Young Professional of the Year.

Myles is the Facility Administrator at Meadowview Rehab. She is native of Webster Parish. Miles volunteers for multiple organizations. She participated in the St. Jude Chili Cook-Off, Back to School Bash, Grilling on Main, First Responders appreciation event as well as many other events. She is also a former Girl Scout troop leader.
"This year's recipient is a native of Webster Parish and is described as someone who is grounded, genuine, modest, devout in their faith and as beautiful on the inside as they are on the outside," 2017 recipient Logan McConathy said of Myles.
"She and her team work to continually provide fun activities for the residents to participate in so that they can continue to make memories and lead enjoyable lives," McConathy said.
Rebecca thanked her family, her employer, and the Greater Minden Chamber. She closed her acceptance speech with a Bible scripture.
"First Peter, 3:8 says 'Finally, all of you be like-minded, be sympathetic, love one another, be compassionate and humble.' Beautiful words we all practice and certainly how I feel everyday and especially right now," Myles said.
The 15 under 40 Young Professionals recognized were Amanda Pesnell, Brandie Trammel, Chris Lewis, David Fox, Denise Flournoy, Habacu Morales, James Earl Tims, Jessica Lewis, Josh Specht, Kim Reagan, Matthew Ledet, Paige Chanler, Rebecca Myles, Tan Burley Smith and Tokia Whiting.
Each recipient's accomplishments and service to their community was described and they were each presented with an award.
This was the 8th annual awards gala. The presenting sponsor was TG Companies and has been for the past seven years. Several other businesses and candidates sponsored the event as well.
Next Generation Minden also made a special presentation at the Gala to the Northwest Louisiana Pregnancy Care Center of four car seats.

"We have so many needs and this will be great so thank you so much," Nelda Davis of the Center said.