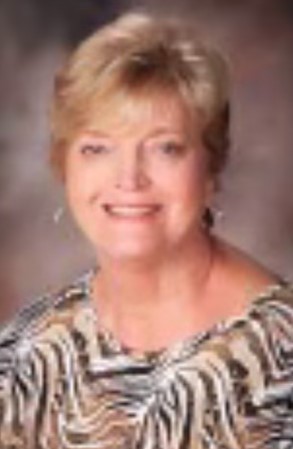 Nancy Elaine Ellington, 72, born July 31, 1948, in Minden, Louisiana, passed away on July 15, 2021, after a lengthy illness. Nancy was a lifelong educator in Shreveport, Louisiana. She taught at Pierre Avenue, South Highlands Magnet, and St Marks's Cathedral School. She graduated from Minden High School and Louisiana Tech University where she earned a master's degree plus 30. She was honored as Caddo Parish Teacher of the Year. She was a 50 year member of Alpha Kappa chapter of Alpha Delta Kappa teachers' sorority and a charter member of the Krewe of Centaur.
Nancy devoted her life to teaching and impacted many lives: her students, her student teachers and her colleagues. One could never go out with her without someone coming up to hug Miss Ellington. Her circle of influence and love will be part of her legacy.
Although Nancy had no children of her own, she dearly loved her two nephews, Gary and Kerry Ellington.
Her hobbies were shopping, traveling, and playing games. Nancy loved anything that was social.
Nancy was preceded in death by her parents, Clyde and Beatrice Ellington, her brother Clyde Doyle, and a very special cousin, Betty McGowan.
She is survived by her nephews, Gary Ellington (Debbie) of Baton Rouge, Louisiana, and Kerry Ellington (Samantha) of Minden, Louisiana. She is also survived by numerous nieces and numerous great nieces and nephews, and a host of Very close friends. She is also survived by her long-time companion, Wayne Crump.
Funeral services will be held Sunday, July 18, 2021 at 2:00 p.m. at Rose-Neath Funeral Home Chapel in Minden, Louisiana with Rev. Alston B. Johnson officiating. Interment will follow at Gardens of Memory in Minden, Louisiana. The family will receive friends at 12:00 pm. Sunday prior service.
Rose-Neath Funeral Home
211 Murrell Street
Minden, Louisiana 71055
(318) 377-3412