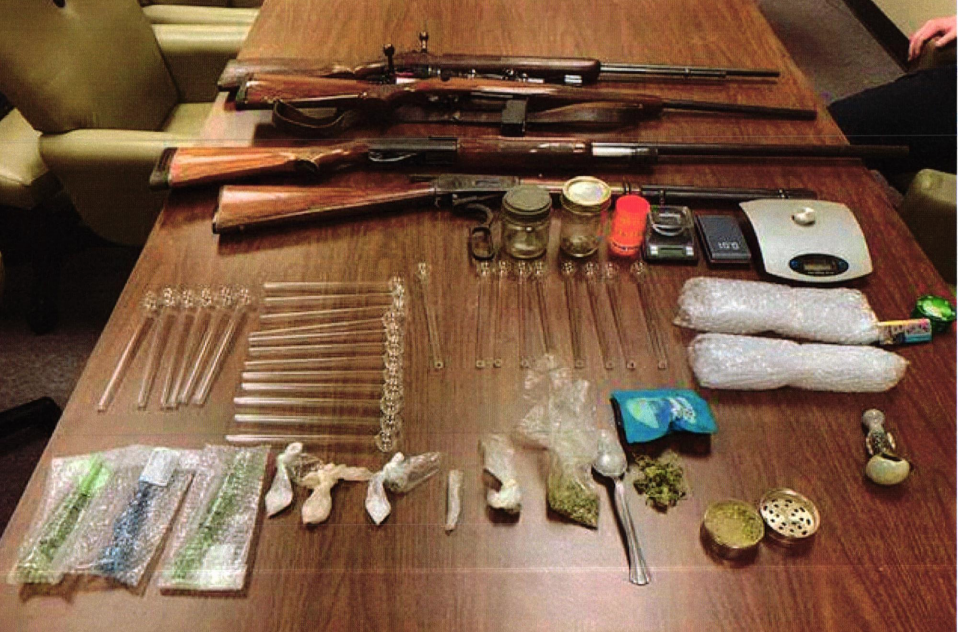 A Springhill man was arrested last Wednesday for drug distribution. Mark Aaron Neely, 42, was at his home in the 1200 block of Perry Burns Road in Springhill when the Webster Parish Sheriff's Office conducted a search warrant at his address.
"In 2021, I received several complaints regarding the drug distribution activity of Mark Neely," said Sheriff Jason Parker. "WPSO Narcotics agents initiated an investigation and were able to make several controlled purchases of methamphetamine from Neely at his address on Percy Burns Rd in Springhill. On Wednesday, February 10th, WPSO conducted a search warrant of Neely's residence… which resulted in the seizure of 14 grams of methamphetamine, 3.85 grams of marijuana, 41 glass pipes used for smoking methamphetamine, 7 Xanax tablets, assorted drug paraphernalia, and numerous firearms."
The firearms included a twelve gauge shotgun, a .22 caliber rifle, a 30/30 rifle, and a 270 rifle.
Neely was transported to BDCC and booked on charges of possession of marijuana, possession with intent to distribute methamphetamine, possession of drug paraphernalia, and possession of a firearm in the presence of a controlled and dangerous substance. Neely's original warrants were for drug distribution.