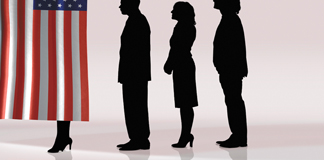 Early voting ended Tuesday at 6:00 pm. Out of 24,931 registered voters in Webster Parish, 2,952 voted early. 2,015 of these votes were cast at the Minden Courthouse. 937 ballots were cast at the Springhill Civic Center.
Election Day is November 6. Voters will need a driver's license, a Louisiana special ID, or some other generally recognized ID that contains a photo and signature. If a voter does not have any of these, they may still cast their ballot by signing a voter affidavit. Voting hours on election day will be from 7:00 am to 8:00 pm.
Should voters have any concerns or questions, they can contact the Registrar of Voters at 318-377-9272.