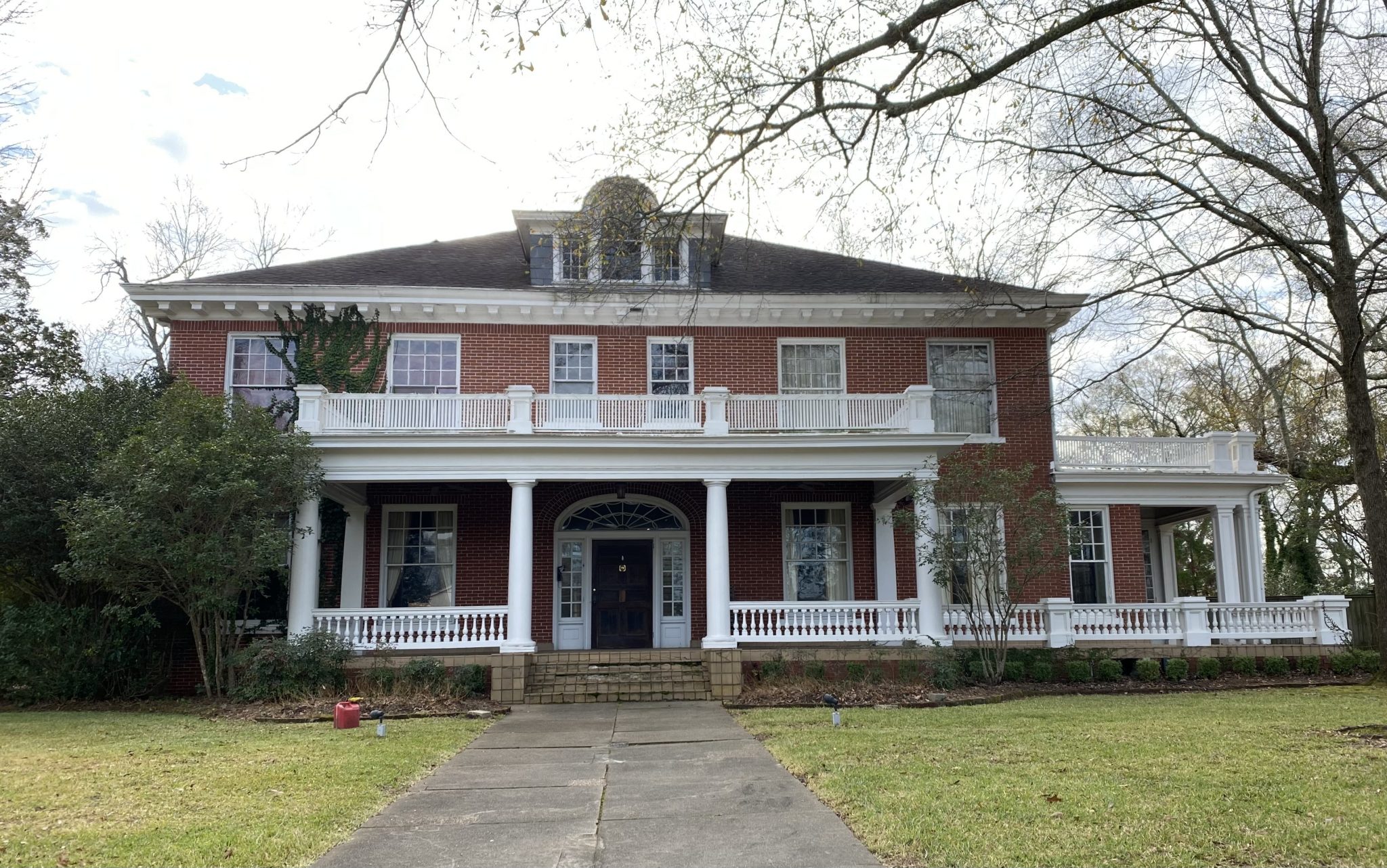 Many neighbors of Grace Estate and members of the Minden Historic Residential District (MHRD) are feeling impassioned about the upcoming meeting of the planning commission to discuss rezoning Grace Estate as an event center as well as a bed and breakfast. Jim and Kim Huffman, owners of the bed and breakfast called Huffman House, plan to purchase Grace Estate. The property has most recently been used as a restaurant as well as a bed and breakfast. Neighbors say that it was also used as an event center without this being permitted.
In a Facebook post from January 4th, Leslie Rainer of the MHRD said, "I have received many phone calls from numerous residents about issues that we are all familiar with. These are : noise, maintenance, garbage and zoning usage violations that have been happening in the last few years. As we have learned from past experiences, once a zone is changed we have very little control over what an event center does and absolutely no enforcement by the city over what occurs." Kevin Mixon stated, "No event center is needed or wanted on Broadway." Mr. Mixon later noted that there are already a number of event centers in the city: Orleans on Main, The Courtyard, Cultural Crossroads, and the Community House in Victory Park. "Grace Estates was a good thing, but for the neighbors the noise and traffic was not a good thing," said Schelley Francis.
Not everyone is against the event center. Amanda Smith, who lives adjacent to Grace Estate, stated in a letter to the MHRD, "Are there minor, inconsequential disruptions in daily routine? Yes. Are there minor traffic alterations? Yes. Is there noise? Maybe. Does it matter? NO." Smith asks if we can't "celebrate, if not just appreciate, life's milestones with fellow town's people?" She notes that, based on her experience with how Huffman House is run, "the integrity of the property will be preserved, the landscape will be meticulously maintained, and the BNB/Event Center will be managed with exemplary professionalism." When interviewed, another neighbor said the noise from events at Grace Estate had not been as loud as the church revivals in a nearby park, and not nearly as loud as the Friday night football games at Minden High.
In an informal survey taken on Saturday, of the six people along Broadway and Main who answered their doors, four neighbors were in support of the event center and two were against. No one seemed to be troubled by the bed and breakfast—only the event center. Those neighbors on the Sylvan Place side of Grace Estate, would appear to be the most affected. Sylvan Place is the access to Grace Estate and to neighbors' driveways that runs between Broadway and Pennsylvania Avenue. This is not a full-sized street and will not allow for two-way traffic. One suggestion to handle this was directing traffic one-way only during any larger events.
The planning commission meeting to decide if Grace Estate will be zoned as an event center as well as a B&B will be at 10:00 am this Thursday, February 3rd at City Hall.