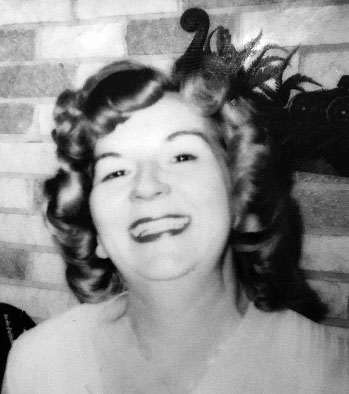 SHREVEPORT – Funeral services celebrating the life of Nell G. "Nana" Fleming Hortman will be held at 11:00 a.m.
Saturday, July 21, 2018, at Pleasant Valley United Methodist Church, 16835 Hwy 371, Minden, LA. Officiating will be Rev. Jim Kennedy. Interment will follow at Pleasant Valley Cemetery where military honors will be rendered. There will be a formal escort from the funeral home to the church. Visitation will be held for family and friends on the evening prior to the service on Friday, July 20, 2018, from 5:00 p.m. until 7:00 p.m. at Rose-Neath Funeral Home, 2500 Southside Drive, Shreveport, LA.
Nana was born on November 27, 1928 to Alva Amelia Hartzog Fleming and Walter Parnell Fleming in Baton Rouge, Louisiana. And she passed on to her eternal life on Sunday, July 15, 2018 at the age of 89.
She was a 1947 graduate of Istrouma High School in Baton Rouge, Louisiana. After she graduated high school, she enrolled in nursing school at Baton Rouge General Hospital and obtained her nursing diploma. She then enlisted in the United States Air Force for which she was then commissioned as a Second Lieutenant. After one year of service, she was promoted to the rank of First Lieutenant. She served her country proudly for 3 years from 1951 to 1954 during the Korean War Conflict. After enlisting into the Air Force, she went to flight nurse school and obtained her Silver Wings. She was stationed at Barksdale Air Force Base during her enlistment.
In 1971, Nana received her Bachelor's Degree in nursing from Northwestern State University in Natchitoches, LA.
In 2004 Nana fought and won a battle with a brain tumor. During her recovery and therapy, her granddaughter, Kaitlyn was influenced to go to school to become an occupational therapist.
Nana will be remembered by her family as being a loving mother, nana, and great- nana. She loved and cherished time spent with her great- grandchildren. Watching them play and listening to them sing brought joy to her heart and put a smile on her face! Her influence will continue to live on through them. She was a member of Broadmoor Baptist Church, where she attended the Seekers Sunday School Class.
She is preceded in death by her parents, sisters, Lura Seal and Ruby Morrell, brothers, John, David, and Victor Fleming. And her former spouse, Rod Hortman of Minden. Nana is survived by her loving daughter, Rhonda Hortman Connor of Shreveport; grandchildren, Kaitlyn Connor Jeansonne and husband Jeremey of Shreveport and Michael Connor of Bossier City; great-grandchildren, Ellie Grace, Brooklynn Faith, and Lindyn Hope; nieces, Cindi Mouton and Charmaine Keltner and husband, Mark.
Honoring the life of Nana as pallbearers will be, Michael Connor, Jeremey Jeansonne, Matthew Hortman, Charles Hortman, George Hortman, Jay Hortman, III, and Clint Hortman.
The family suggests memorials may be made to the Shreveport Bossier Animal Rescue, 431 Kings Hwy, Shreveport, LA 71104.