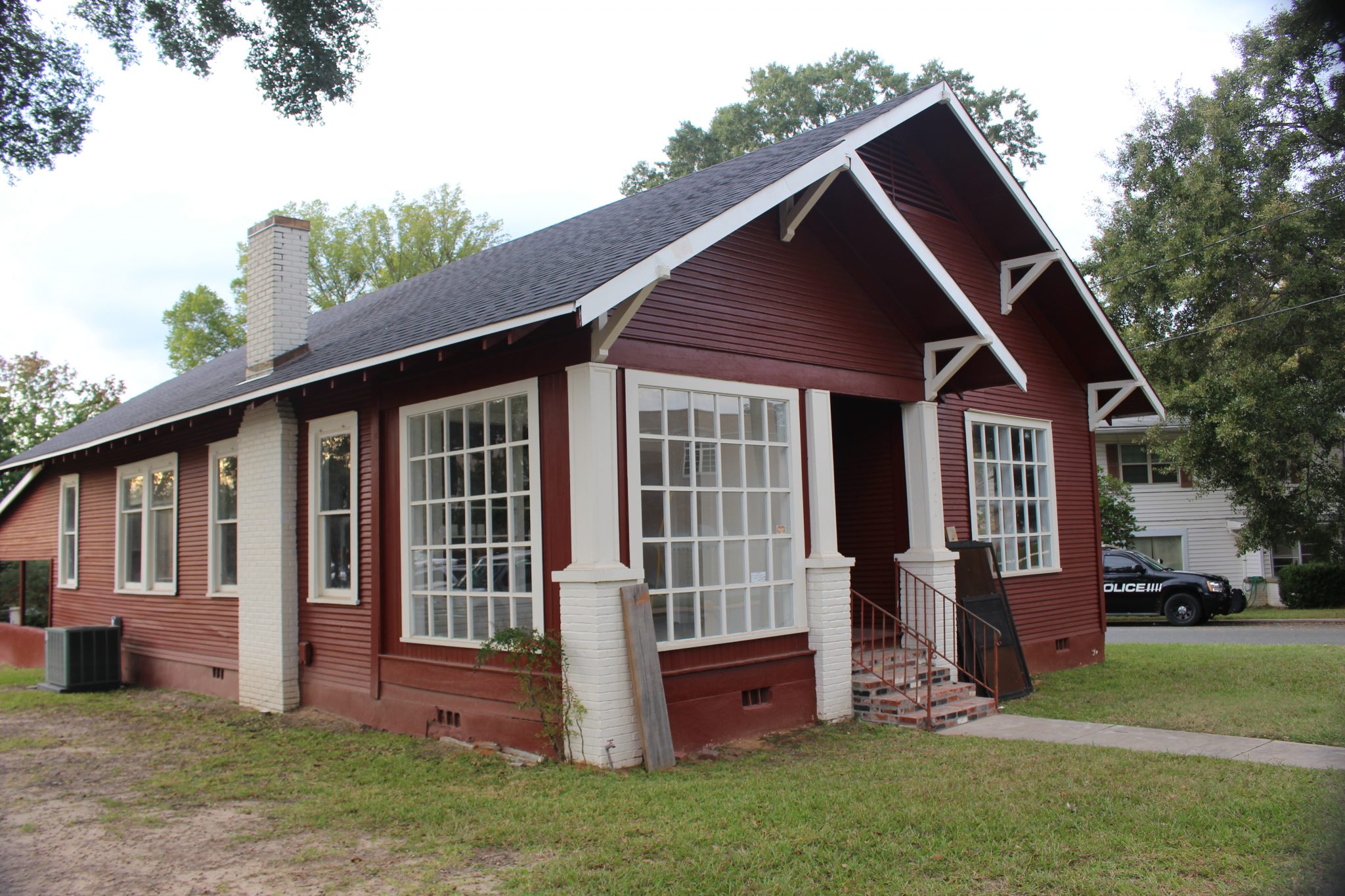 Prayers for a coffee shop in Minden have been answered, for community members and leaders alike.
Set to open in four to six months at 107 McDonald St., between First Methodist Church and Minden Medical Center, the "Broken Bean" will be run by Minden Teen Challenge.
Pastor and Director Andy Jenkins said several community members and church leaders from across several denominations have helped prayers become a reality.
"The way it fell into place, it's like God put it together," Jenkins said. "We are very excited to be opening The Broken Bean and have had an out pouring of support and excitement from the community."
The business's name is a tribute to Teen Challenges' mission.
"We wanted something that conveyed the spirit of our program and our love for Christ, but not something that would make non-believers feel unwelcome," Jenkins explained. "This is a place for everyone. But what we understand about coffee beans- that only when something is broken does it reveal its true aroma, can be applied to spiritual growth as well."
Plan for the menu includes coffee of all varieties, hot and flavored teas and snacks. The venue will offer togo orders, indoor and covered patio service and free Wi-Fi.
The Broken Bean's source of coffee will come from its Dodson location, where men in the program roast and grind whole beans from Columbia and Indonesia.
"Our program attempts to be as self sufficient as possible," Jenkins said. "From buying our coffee from our own program, and having our program residents learn their work skills in the coffee shop, to possibly hiring program graduates as managers- we want to offer a service or product to the community.
"This way our residents learn work ethic, soft skills and so forth," he continued. "We are largely self funded through our own projects and through private donations. This way we are not asking for grants from the government or looking for a hand out. Just prayers, support and a hand up."
Teen Challenge aims too provide youth, adults and families with an effective and comprehensive Christian faith-based solution to life-controlling drug and alcohol problems in order to become productive members of society. By applying biblical principles, Teen Challenge endeavors to help people become mentally sound, emotionally balanced, socially adjusted, physically well and spiritually alive. Its graduates function responsibly and productively in society, and have healthy relationships in the workplace, family, church and community.
To support the program or for inquiries contact Jenkins at 382-0203