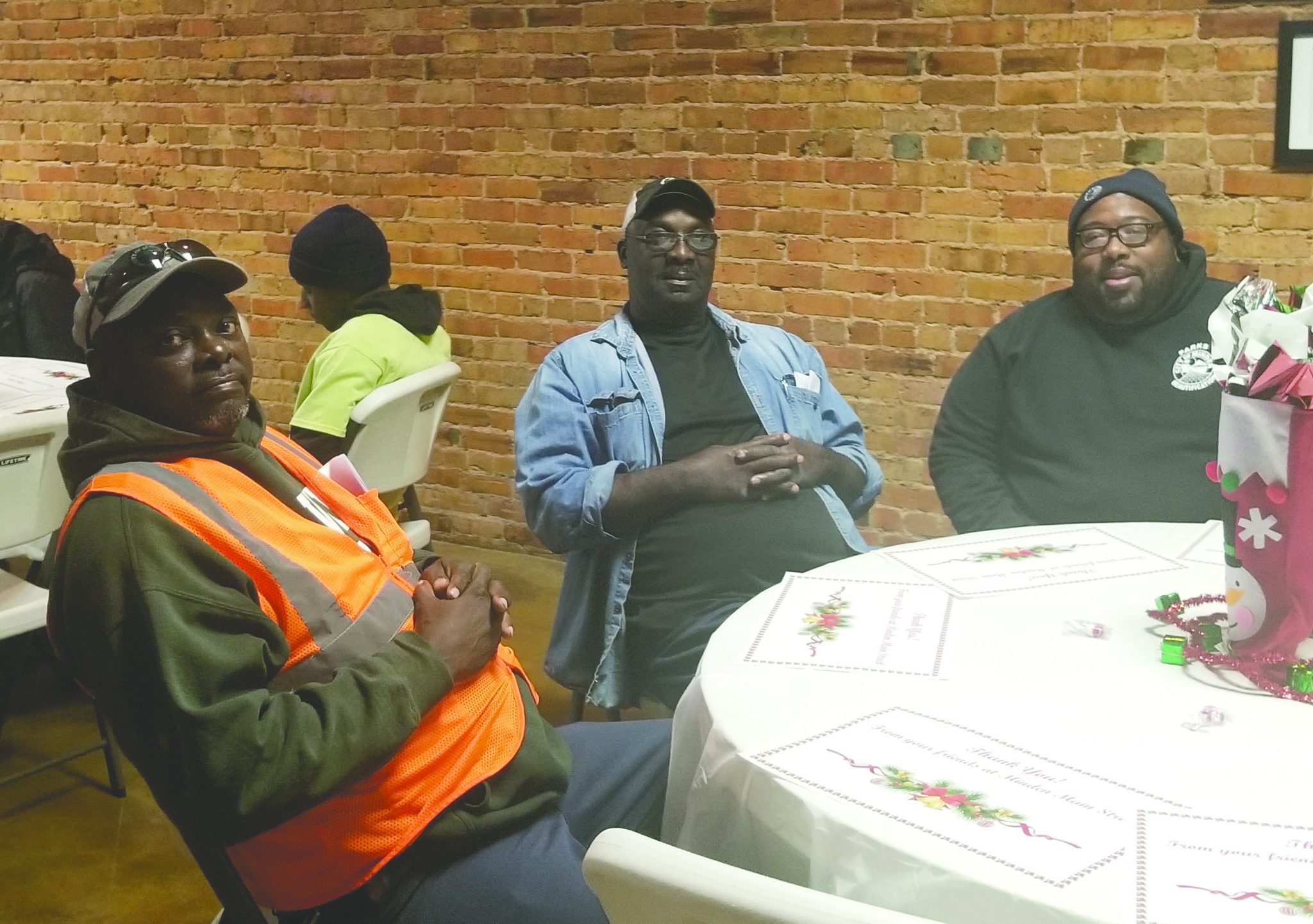 Adams replaces Gardner as board chairman
The Minden Downtown Development Commission / Minden Main Street Board met to discuss Wrap it Up Downtown and the upcoming Mardi Gras Parade.
Board chairman, Terry Gardner, will be sworn in as Minden mayor later this month. A vote was held to appoint Thomas Adams to be the new chairperson and Larry Gipson to be vice-chairperson/treasurer. The vote was unanimous. They will take the positions on January 1.
"I have thoroughly enjoyed being the chair. I think we have made huge progress together. We've worked together as a team and we have done our best and I'll always be available for you all," Gardner said.
The premier Main Street events for next year are the Mardi Gras Parade, Grilling on Main and a sanctioned Cook-Off with the Vintage Car Club of Minden.
The Mardi Gras Parade will be held February 16, 2019 at 5:30 pm. The route for the Mardi Gras Parade will be the same as last year. Line up will leave the fairgrounds at 5:00 pm. The throw-zone for the parade will begin at the end of Elm Street.
The board reflected on the success of Wrap it Up Downtown which was held Tuesday at the same time as the Christmas Parade.
"I walked in a lot of the stores after the parade and they were all busy . People were getting cookies. My wife bought a few things. The restaurants were beyond packed. I think the partnership between Main Street, the Chamber and Tourism did well," Gardner said.
The board also assisted with the Anna Pink Ribbon Thanksgiving dinner in setup and serving the attendees.
The mission of the Minden Downtown Development Commission is to foster downtown revitalization that is dynamic and community based, which results in economic development, business growth, job creation, historic preservation, housing revitalization and cultural enhancement.
The board's next meeting will be Tuesday, January 8 at 5:00 pm in the Pelican Room of City Hall.