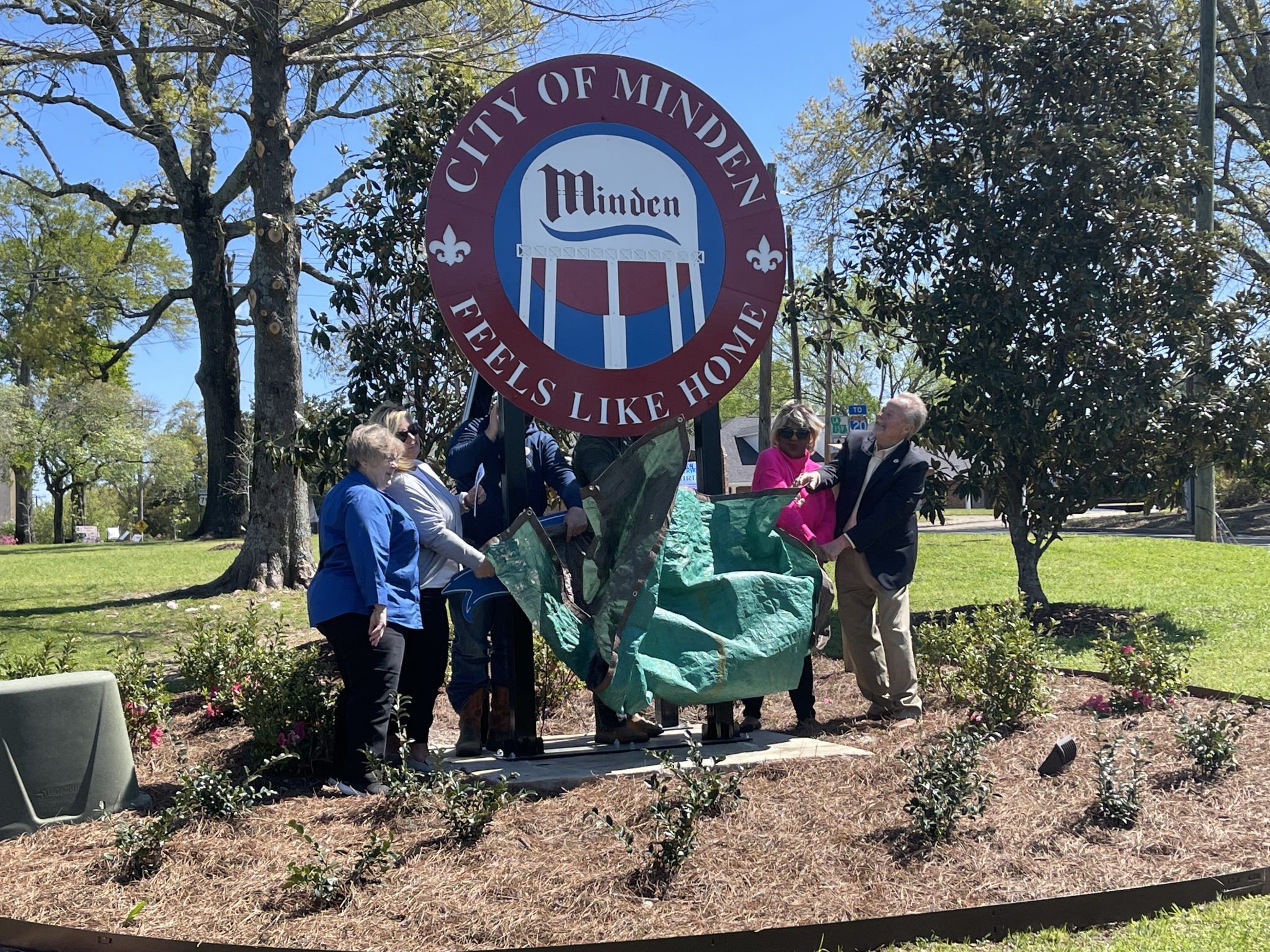 A new Welcome Sign for the City of Minden was unveiled last Friday at the City's Boots on the Boulevard event. The event was created to join the State of Louisiana's Love the Boot campaign that prompted cities throughout the state to take part in beautification efforts.
"Love the Boot Week is a statewide effort designed by Keep Louisiana Beautiful to bring thousands of citizens together to participate in cleanup and beautification events, all the while bringing awareness to the littering problem and its negative impacts on Louisiana," states a press release from the Lt. Governor's office.
More than just a new welcome sign, the event also served as a rededication of Jacqueline Park, which received some upgrades as a result of fundraising efforts as well as some services that were generously donated by local businesses. The event was able to raise $26,200 for the projects, nearly doubling their initial goal of $14,000.
One update that Jacqueline Park has undergone include the replacement of the gazebo's roof, with the labor and shingles being donated by Speer Roofing. The gazebo also saw the installation of a cell phone charging station for visitors to use. The walkways throughout the park also received some touch ups including a thorough power washing donated by JD's Clean Krete Pressure Washing Services. Furthermore, the park grounds received a landscaping uplift contributed free of charge by TG Companies, which included the planting of thirty-five new trees.
Just to the side of the gazebo you will find the dedicated bricks that were engraved with the names of businesses, organizations, or individuals who bought a top level sponsorship. These businesses include Blazer Construction; Chief T.C. Bloxom, Jr.; CW&W Contractors, Inc.; Gardner Group & TG Companies; Harold L. Gardner; Dr. Zach Goodman, DDS; JD's Clean Krete & Pressure Washing; Lyda & James Madden; Claire & Harry McInnis, Sr.; Rosalie & John McInnis; Mercy's Closet; Minden Main Street; Newt Brown Contractors, LLC; Perryman Welding; Republic Services; Sanders Machine, Inc.; Speer Roofing & Construction; Tucker Electric; Walmart Minden; Dot & Joe Winham; and Gary Stewart & Marcus Wren, Jr.