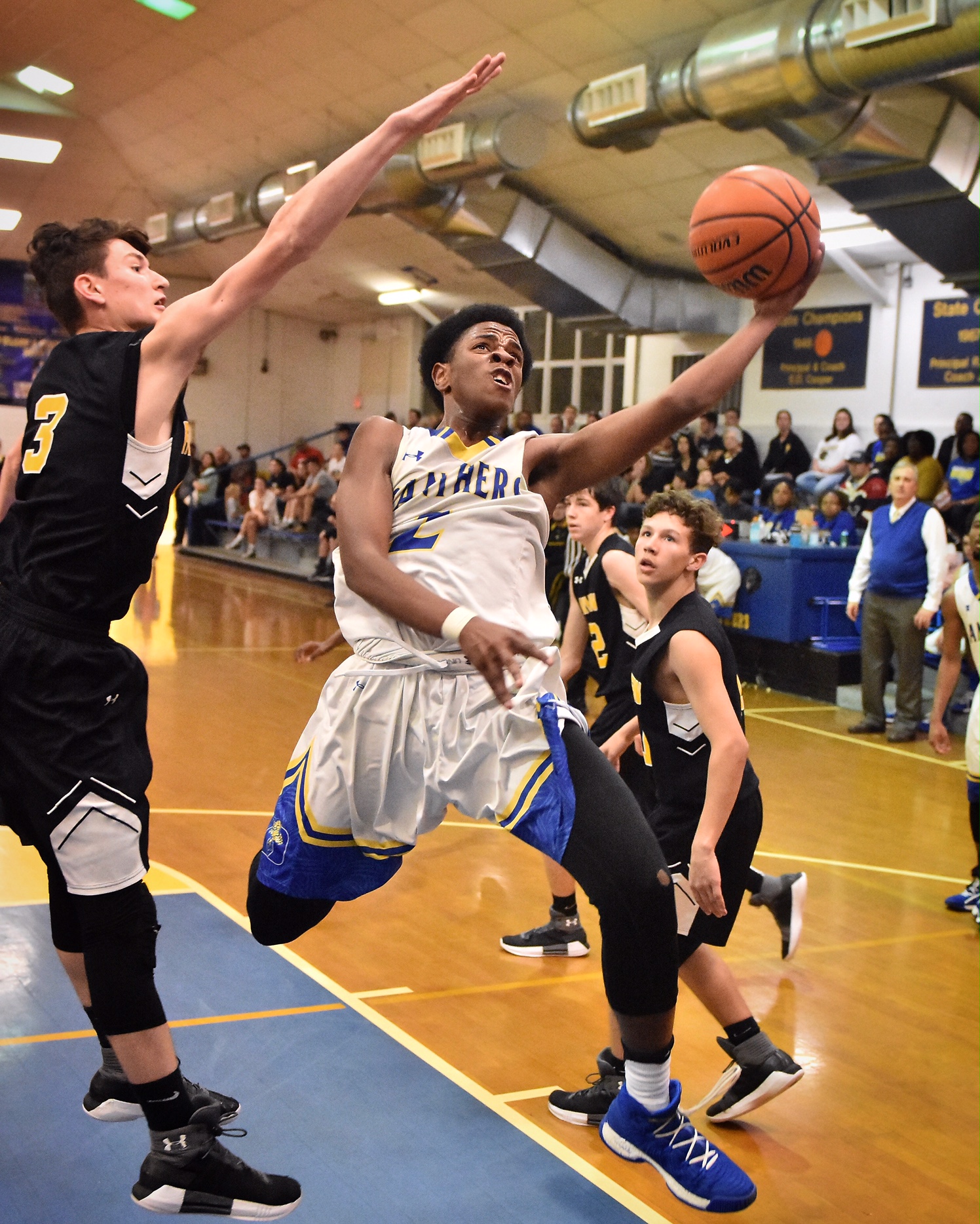 DOYLINE – The Doyline Panthers were not what most would call poised in trying to close out Tuesday's Class B second-round playoff game against No. 9 Hornbeck.
The Panthers went fast when they needed to go slow, they turned the ball over and missed easy looks when they presented themselves. Perhaps that is a testament to how good Doyline has come to be in the season's late stages. Despite those miscues, the No. 8 team in Class B advanced to the quarterfinals with a 63-55 win.
Doyline led by as many as 15 points in the second quarter and held a 34-24 halftime lead. Hornbeck began chipping away almost immediately in the third quarter, closing the gap to 42-40 by the start of the fourth quarter.
Panthers head coach Michael Normand settled his team down at the break and watched as they pushed their lead back up to 11 points with less than 3 minutes to play. With 1:06 left on the clock, Doyline led 58-50, but poor ballhandling and decision making allowed the Hornets to climb back within 3 points at 58-55 with 38 seconds to go.
Hornbeck got several good looks on their ensuing possession, as Doyline struggled to grab the defensive board, but the Hornets just couldn't connect. Eventually, Decarri Markray, who had an off night by his standards, corralled the rebound and close the game at the free-throw line.
Markray led the team with 18 points, followed by Semaje Solomon with 15 points and Javeon Nelson with 9 points; Jordan Fuller added 8 points and Jack Siah had 7 points to round out the offense.
The Panthers had a more difficult time on the boards than they did in round one against Fairview, as Hornbeck featured a taller frontcourt, but fueled by their sell-out crowd and the playoff implications, they were able to outleap and box out the bigger Hornets.
Once again, the Doyline defense was solid, as the Panthers length and speed has flustered back-to-back opponents. They'll need to be at their absolute best if they hope to play past the quarterfinals, as No. 1 seed Simsboro awaits them on Friday in Simsboro at 6:30 p.m.