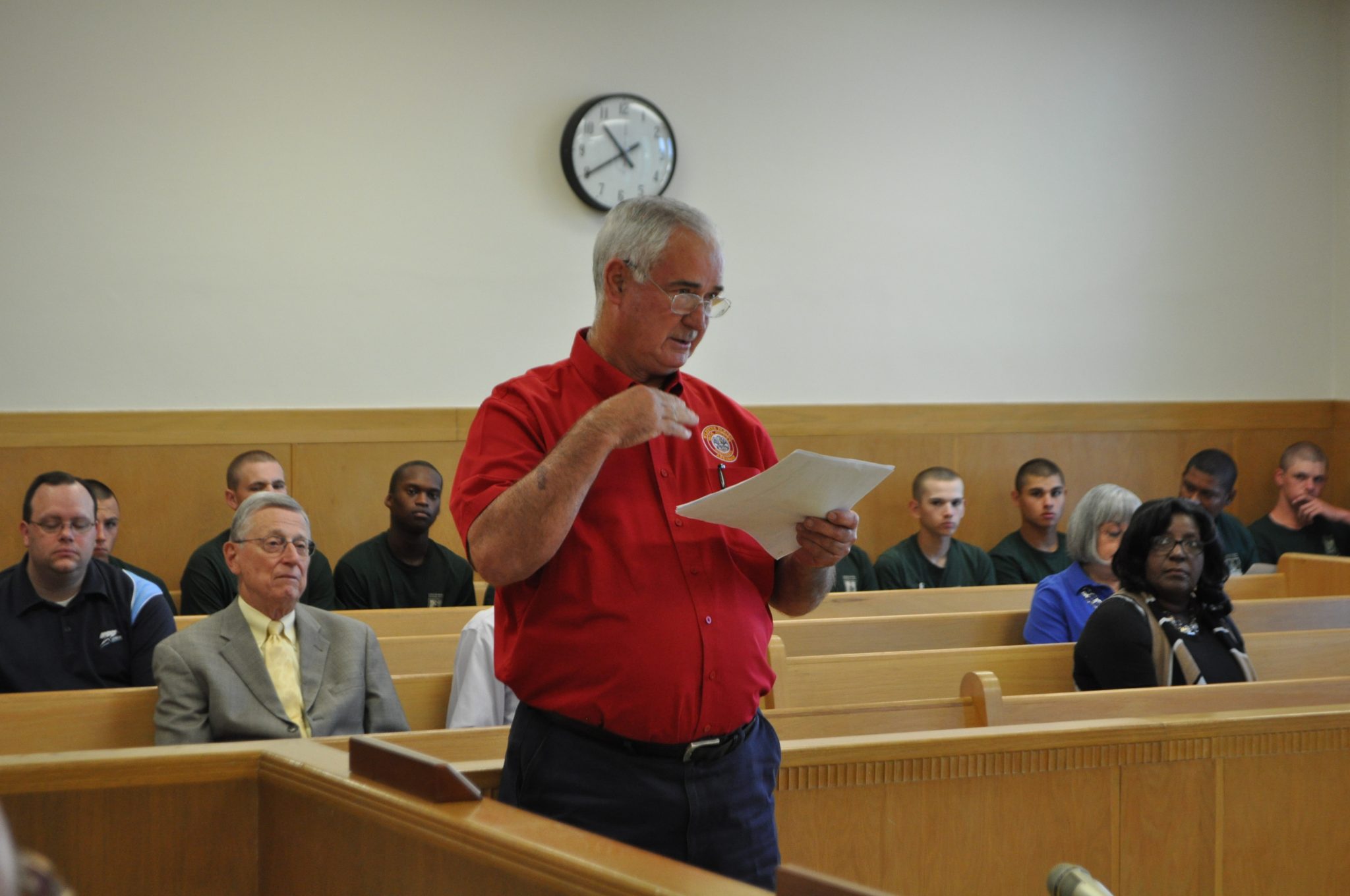 For the first time since his time as tax assessor, Morris Guin says Webster Parish does not have any drilling rigs.
In his report to the Webster Parish Police Jury, assessments decreased by about $5.5 million due to oil and gas properties.
He says while the parish is in a lull, he's concerned about oil and gas.
Officials with Louisiana Oil and Gas Association say the number of active rigs in the state has decreased by 70 percent, or about 35 rigs, costing about 20,000 oil industry workers their jobs.
"Next year will be worse if something doesn't happen," he told jurors Tuesday. "A lot of it was here in January, but they've all gone since then. $5.5 million may be low compared to what next year's may be."
In other tax assessment news, the police jury sat as the board of review for the 2016 roll. Three written protests were submitted to the police jury from Ivan Smith, Aaron's and Prog Leasing.
Guin, in a separate interview, says they always have someone protest because they aren't satisfied with the assessments made. In Tuesday's meeting, the board officially supported Guin's tax assessments and said the three companies will have to now move to the state's tax commission.
"There's three processes," he said. "The first step is to protest with us. If we can't settle the differences, then the next step is to go to the police jury, and if they don't get relief there, then they will meet in Baton Rouge and present everything to the State Tax Commission."
Aaron's and Prog Leasing, he says, felt like they shouldn't have to pay taxes on leased equipment. Both are rental companies, he said.
In the case of Ivan Smith, he says the company just wasn't happy with the way their property in the parish was assessed.
The police jury, by a unanimous vote, certified the tax rolls as presented.
The total value of assessed property is $316,000,846.90, and homestead was at $54,028 with total taxable at $262,817, Guin said.
With the loss of oil and gas, Guin reported that many millage rates increased to compensate for the loss.
In other police jury news, the jury approved the "off system" bridge systems annual requirement for 2016, which includes Ordinance #856 (amended), the annual certification of compliance and a signature resolution.
The jury also approved resolutions for the Louisiana Government Assistance Program, Community Water Projects for the following:
Cypress Water System to replace 163 water meters, $27,605.
Thomasville Water System to connect #2 well to chlorination system, $10,000.
Union Grove Water System to replace old water main lines, $18,000.
Leton Water System to replace two-inch water lines with three-inch lines on Spruce Road, $35,000.
Also approved were budget amendments for the third quarter for the parish's financials.
The Doyline Fire Department will receive $500 from the police jury's recreational funds for fire department supplies. Jurors passed the item unanimously.