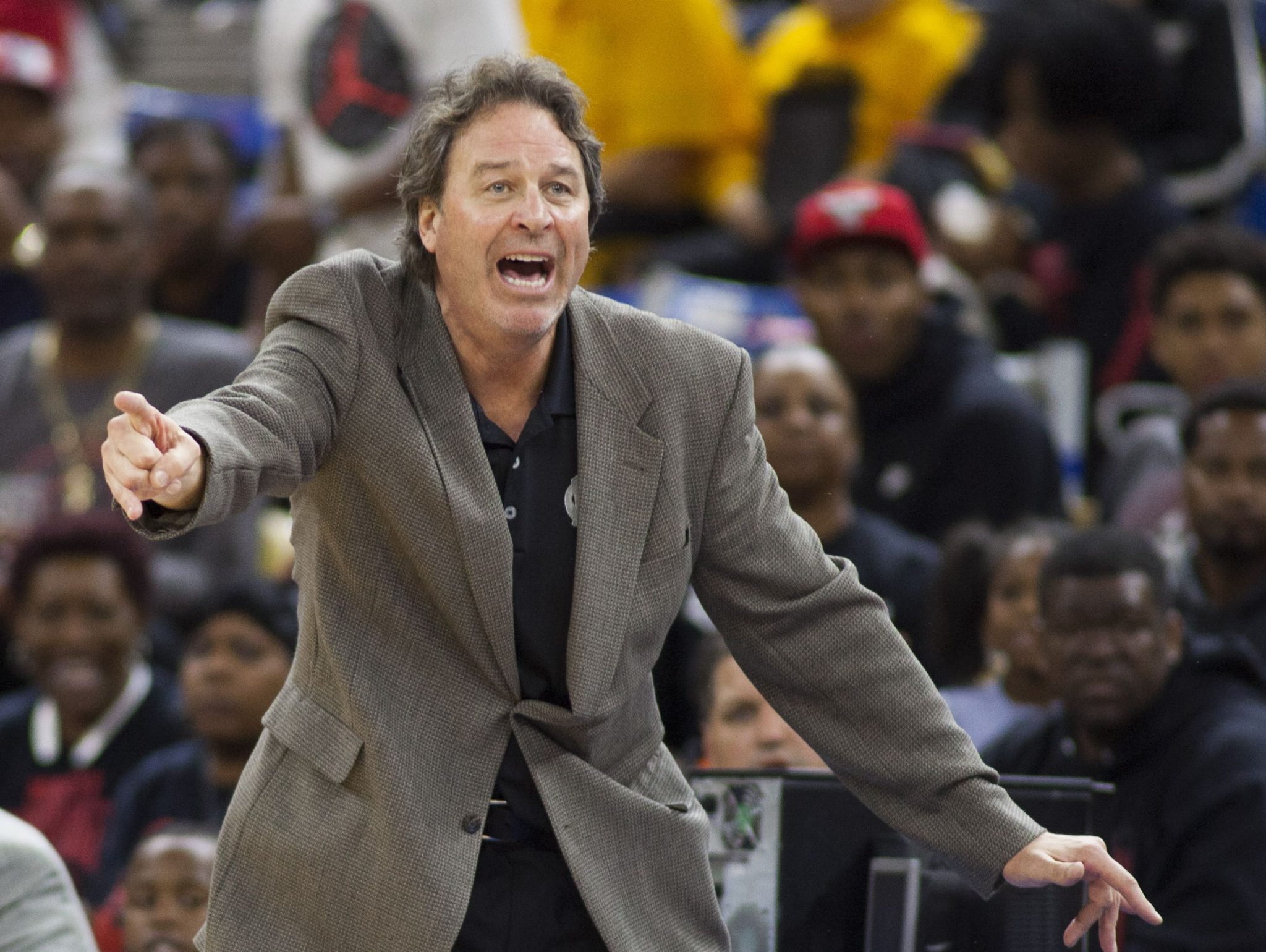 SPRINGHILL – The North Webster boys basketball program has suffered through an abysmal two-year stretch and playoff drought.
Their new head coach is looking to change that.
North Webster Principal Jeff Franklin announced the hire of former North Caddo boys head coach and former NBA scout Ron Meikle as the successor to Rodney Thrash, who retired in April for health reasons pertaining to both he and his wife, on Tuesday.
"I think the program at North Webster High School is one that's based on winning," Meikle said. "I think they want all sports to succeed. I like the goals and the aspirations that they set forth for all their programs. I just think it's a good fit for a guy like me."
Meikle spent 24 years coaching and scouting in the NBA for the Cleveland Cavaliers, Atlanta Hawks and Golden State Warriors, having drafted seven all-stars during his time in the association.
He was an advanced scout for 15 years, an international scout, college scout and pro scout, so he knows a thing or two about the game and how to play it.
Meikle spent the last four seasons at North Caddo, winning 97 games over that span and coaching several players into the college ranks, including all-stater Robert Williams, now at Texas A&M as a premier NBA draft propsect.
The Rebels won two district championships during that span and made an impressive four-straight Final Four appearances in Class 2A.
Meikle gushed over the opportunity to bring winning back to the hardcourt in Springhill, citing former players like Cherokee Rhone as an example of what type of talent lurks on the north end of Webster Parish.
"I'm well-aware of the reputation and players that have come out of here," Meikle said. "I'm looking forward to coaching players with athletic backgrounds like they have. I'm looking forward to developing the young kids and having a bunch of camps. The facility at North Webster is excellent, and that's one of the big reasons I wanted the job. We can build a program from grade school on up to the twelfth grade."