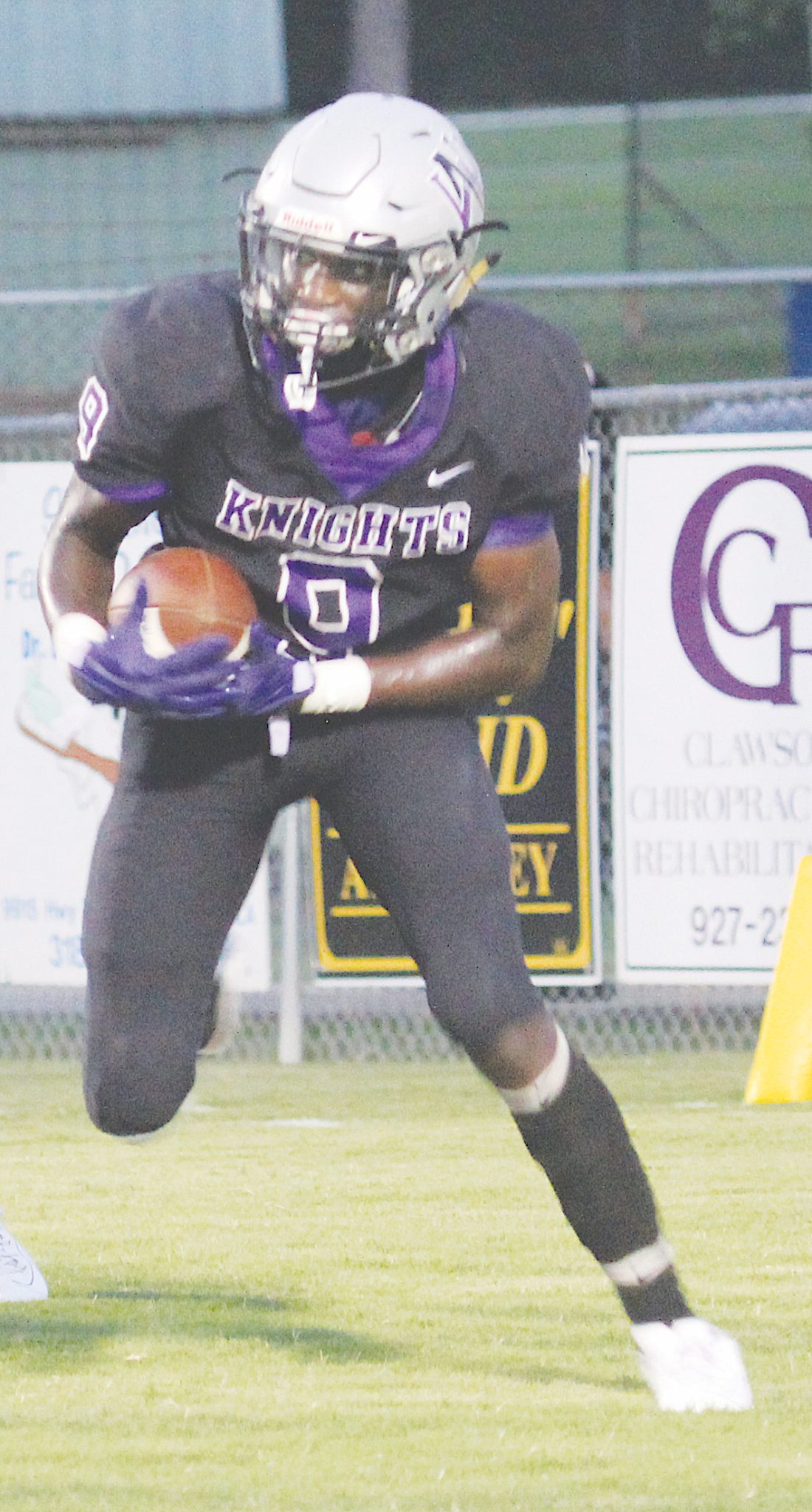 Four North Webster High School Knights have been named to the 54-member All-District 1-3A football team for 2022.
This past season District 1-3A consisted of North Webster along with Bastrop, Carroll, Richwood, Sterlington, Union Pairsh and Wossman,
Three Knights were picked to the offensive side of the All-District 1-3A team — receiver Cooper Sanders, offensive ineman Jacob Carter and kicker Christian Whitlock.
One Knight was selected to the defensive side of the all-district squad — defensive back Jaylon Thomas.