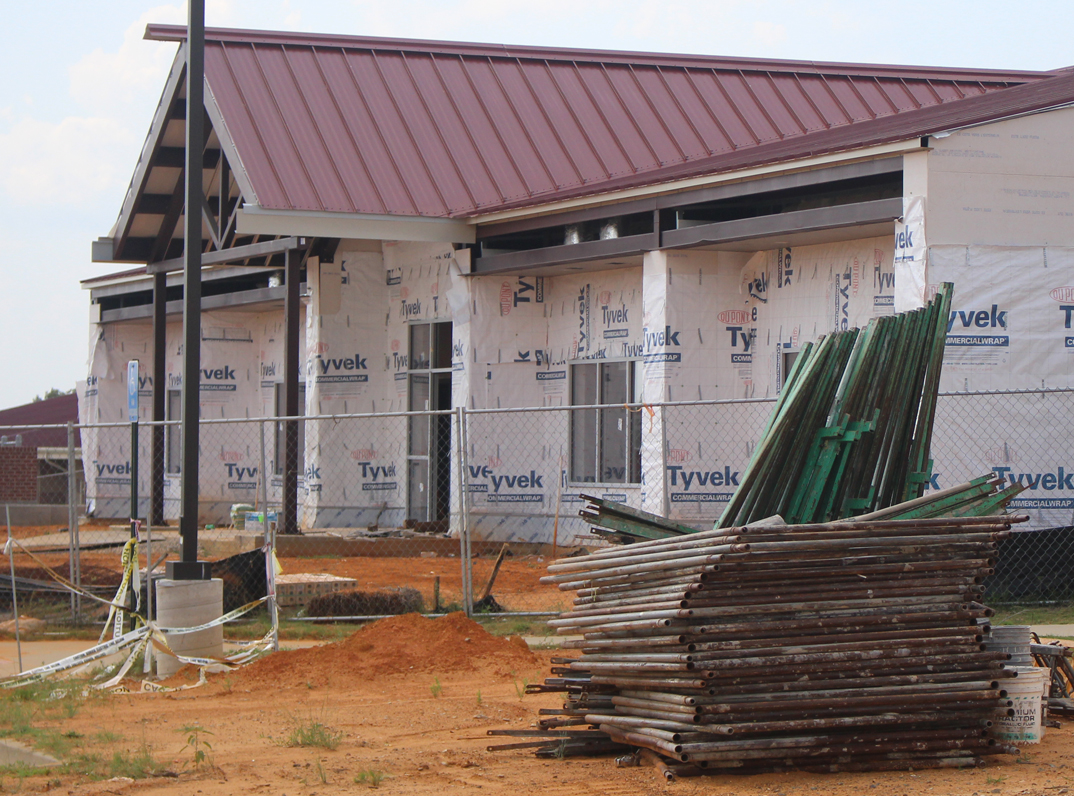 Northwest Louisiana Technical College is adding a new 6,800-square foot Workforce Development Center at its Minden campus.
The building is slated to be complete by the end of August and skills training for students will begin shortly thereafter.
The Workforce Development Center will represent the final phase of new construction for NWLTC.
The first phase included the construction of NWLTC's Minden campus.
The second phase provided for the construction of an on-site office building for the Coordinating and Development's Louisiana Workforce Commission, creating a "one-stop" opportunity for northwest Louisiana residents searching for career and training opportunity.
The new Workforce Development Center will be connected to the LWC office and will provide business and industry with ample opportunity to identify potential employees.
"The new Workforce Development Center will serve as a multipurpose training facility and will enable not only the college to provide customized training space, but will also provide an opportunity for employers to utilize the facility for internal training needs," Northwest LTC's Interim Director Dianne Clark said. "The building represents Northwest's commitment to serving our business and industry partners."
Coordinating & Development Corporation and the Louisiana Workforce Commission Workforce Development Board #70 Director Nada Percival is proud of the strong partnership, which has been established between her office and Northwest Louisiana Technical College.
"It is a great partnership which benefits the state," Percival said. "We look forward to the exciting opportunities we see developing with the addition of the Workforce Development Center and customizable course offerings.
"This new opportunity will provide the stepping stone for many of our clients by offering an opportunity for training, which can lead to the wages needed to support themselves and their families. The availability of these courses will have lifelong effects on the students and the community."
With an emphasis on meeting needs of northwest Louisiana employers, Northwest Louisiana Technical College is working extremely hard to establish a continuous stream of dialog with business and industry partners and is focusing on the advanced manufacturing training needs in northwest Louisiana.
North Louisiana Economic Partnership's President Scott Martinez and Senior Vice President Angie White have guided Northwest LTC in identifying a number of very specific job skill and industry-based certification requirements, and are working closely with two national companies who will design and equip two state-of-the-art training labs.
In addition, the college is committed to continuing and expanding this dialog with industry and has recently hired Curtis Storms to serve as the Chief Workforce Development Officer who will work with business and industry in Northwest's nine-parish service area.
Storms is a recent graduate of the inaugural Louisiana Certified Workforce Developer class.
The CWD certification program is the first of its kind and is designed to advance knowledge, skills, and relationships relative to economic and workforce development. Graduates of the program understand the elements of successful workforce development best practices in the field and the significance of workforce development as it relates to the state's economic development objectives.