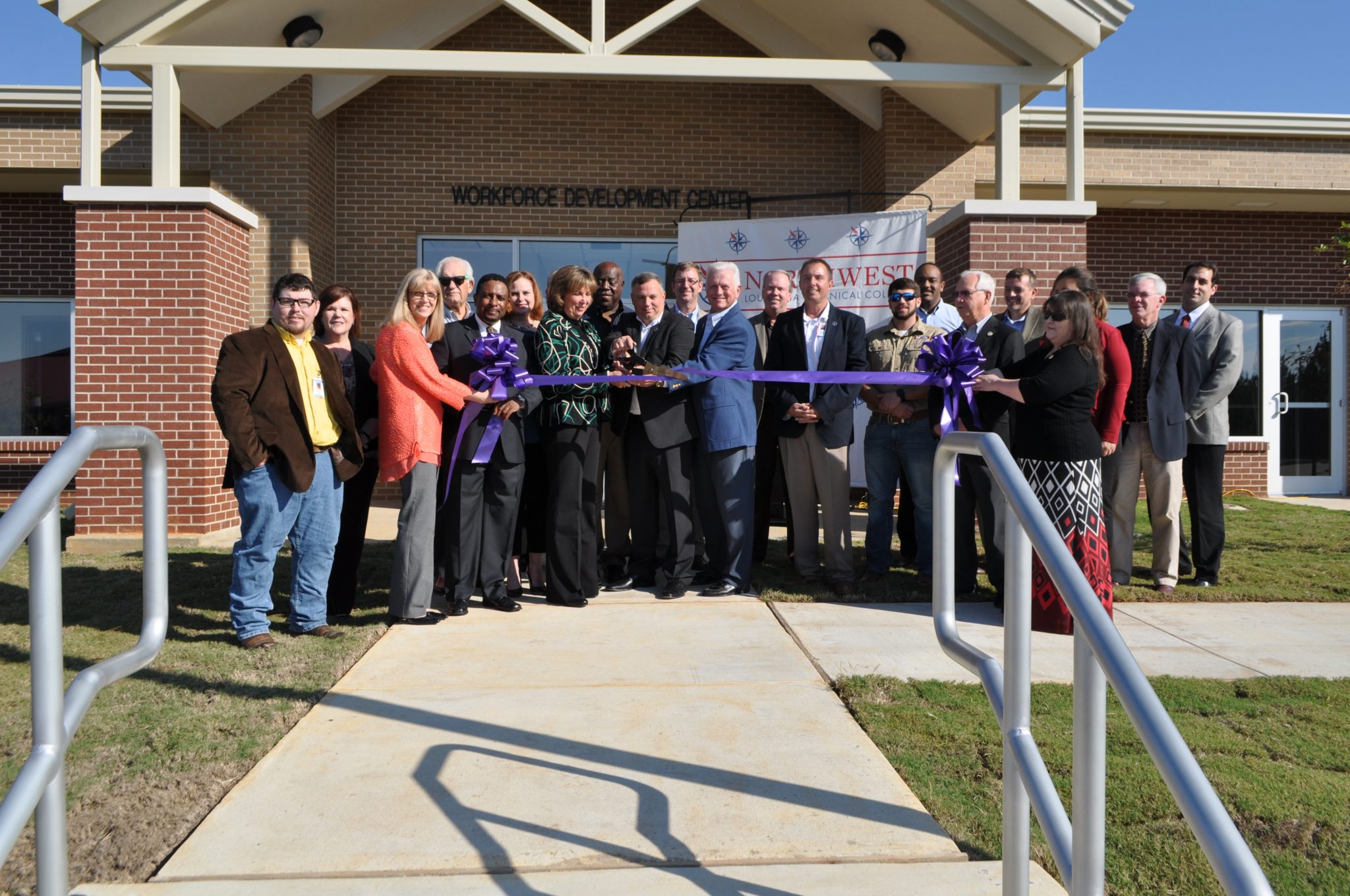 Northwest Louisiana Technical College officially opened the doors to its newly constructed Workforce Development Center Wednesday.
During a ribbon cutting ceremony, Dianne Clark, interim director of NWLTC, said this is an opportunity to provide the citizens of northwest Louisiana with opportunities and work collaboratively with community, business, education, economic and nonprofit partners.
"The idea was to create a one-stop center," Clark said. "It is designed to provide customized training for all of Louisiana, focusing on northwest Louisiana. This is not just a Minden building. This represents what we can do for all of the state of Louisiana."
Through partnerships with Greenlee, Red Ball Oxygen, Miller Electric, and Lincoln Electric, the Workforce Development Center is now equipped with state-of-the art electrical and welding training equipment. The facility provides a combination of customizable classroom, lab and conference space designed to provide multi-purpose functions.
The North Louisiana Economic Partnership recruited Greenlee to visit the region in 2014. Two years later, the company returned with the vision of creating its first Green Apple Lab housed at a technical college. NLEP helped facilitate Greenlee's discussions with higher education and workforce partners.
In addition, Greenlee's partnership with National Coalition of Certification Centers allows students to earn stackable and transportable industry certifications that are recognized across the nation.
Kristen Brown, president of Brown Builders and contractor of the project, says she's proud to be a part of a venue of education for a skilled labor force for generations to come.
"We're in desperate need of young, talented trades people who like to work hard and get their boots dirty," she said. "It's going to continue to bring benefits for years to come."