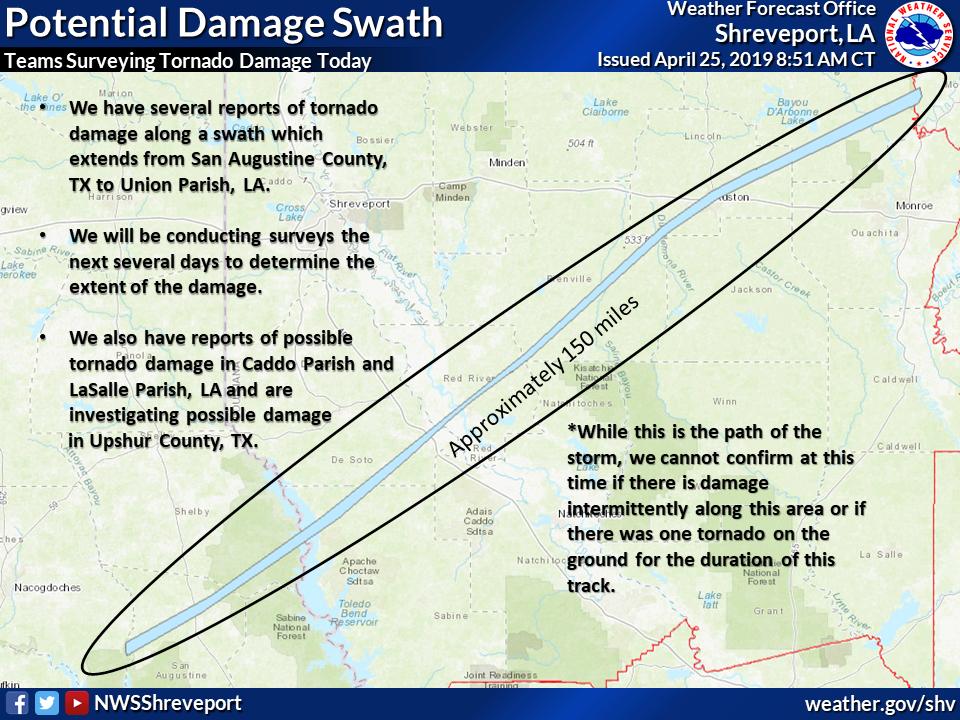 The National Weather Service out of Shreveport has teams surveying damage from storms early Thursday morning. "We have three damage survey teams out in the field today," the NWS reported.
"The main area of interest is the roughly 150-mile storm track from near San Augustine, Texas, northeastward to Union Parish, Louisiana."
Preliminary findings show tornado touchdowns ranging from EF1 to EF3.
Near Mooringsport, LA: At least EF1
Near San Augustine, TX: At least EF2
Ruston, LA: At least EF3
"Please keep in mind these findings are preliminary," the NWS reported. "The surveys are still ongoing, and these ratings could be increased if more severe damage is found."