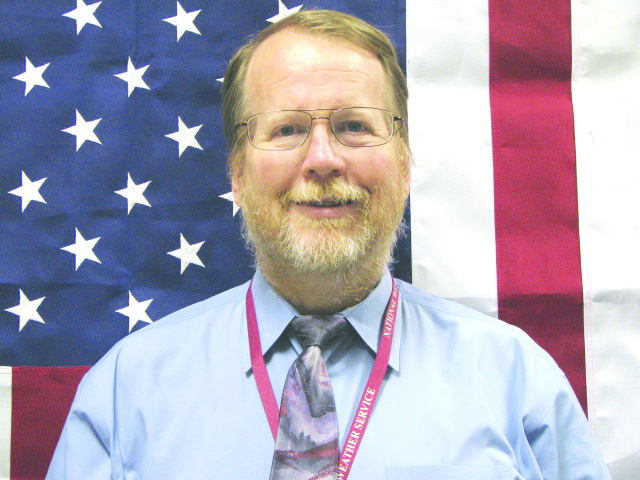 Mario D. Valverde will be the guest speaker at the Minden Lions Club Thursday. He is the Meteorologist in Charge (MIC) of the National Weather Service (NWS) Office in Shreveport, Louisiana.
Valverde's office serves just over 2.5 million people who live and work in the 48 Parishes and Counties across a four state region. This area is one of the most active weather regions in the country as exemplified by the number of severe weather warning issued each year by his staff.
Valverde holds a bachelor's degree in meteorology from the University of Nebraska, and attended  graduate school at Clemson University. He started his career with the NWS in 1987 at Greer, SC. He became the Warning Preparedness Meteorologist for South Texas, in February of 1991, where he led safety and outreach efforts for the area.
In February of 1994, Valverde became the Special Service Meteorologist for the Southern United States at the NWS Southern Region Headquarters, in Fort Worth, TX. Here he was responsible for leading the modernization and restructuring of the marine and agriculture programs.
Valverde was selected as the Chief of the System Integration branch at Southern Regional in 1998 where he was responsible IT and telecommunications programs of the NWS in the Southern U.S. before moving to Shreveport as the MIC in January of 2013, where he supervises a staff of 22 Meteorologist, technicians and IT specialist.
The Minden Lions Club meets at noon at the American Legion Home on Pine Street.