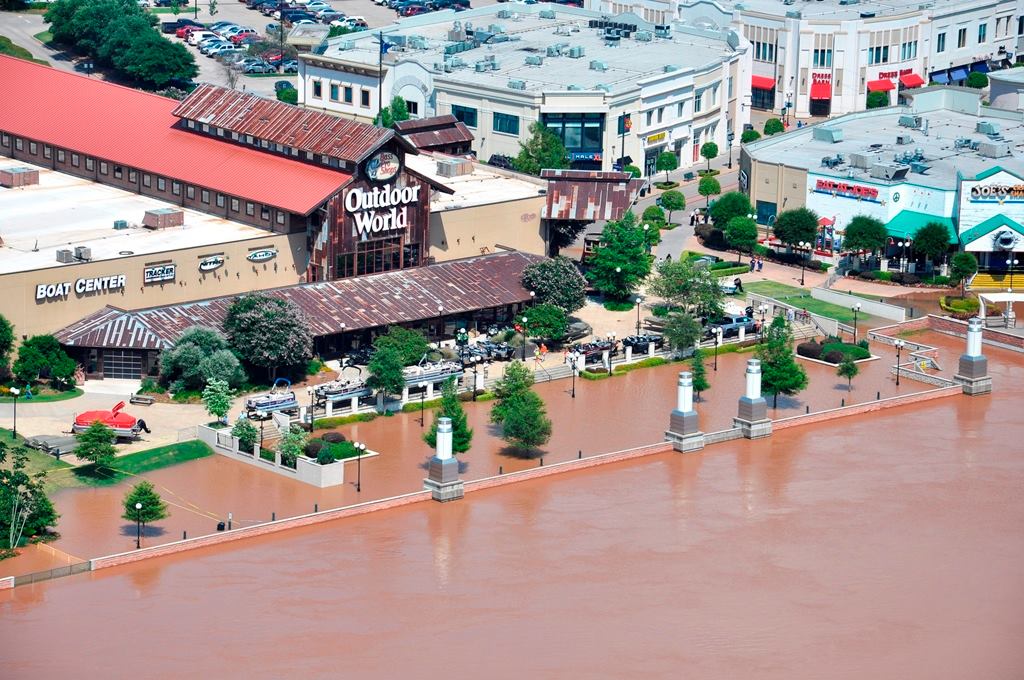 SHREVEPORT — The Red River crested Monday and likely will stay at or around its current level for the next few days before slowly decreasing, National Weather Service meteorologist Davyon Hill said.
At 4 p.m. Monday, the river was at 37.02 feet, the highest since April 1945, he said.
"We believe it will hold somewhere around this level," he said.
The crest at Shreveport is expected to last at least two days, and the Red probably won't go below the 30-foot flood stage there before the end of June.
"What's going to aggravate the situation further is the introduction of rain back into the forecast this week," Hill said. "We're at the mercy of Mother Nature."
Weather officials said less than one-quarter inch of rain is expected by Thursday, with the heaviest rainfall, approximately one-quarter to one-half inch, coming on Thursday and Friday.
Hill said the river is also at "major flood" levels downriver from Shreveport at Coushatta and Grand Ecore, near Natchitoches. Hill said the Red is expected to crest at 38.5 at Coushatta, 1.1 feet below the record set in 1945. The 42.1 feet expected at Grand Ecore would be the second-highest ever, he said.
The high water, he said, has caused flooding in the area, forcing the closure of some roads including the Interstate 220 loop and some businesses along the boardwalk in Bossier City.
Bossier Parish Sheriff's Lt. Bill Davis has said about a dozen homes and 30 RVs in Bossier Parish had water in them Sunday, and another 18 or so were threatened.
"The next few days will be as bad as what we've been through," Sheriff Steve Prator, director of Caddo Homeland Security and Emergency Preparedness, told The Times in reference to the aftermath, which will include saturated ground, erosion, and backed-up water.
The newspaper reports about 300 structures in the city and parish have been affected by flooding, either from water entering the structures, residents evacuating, or power being shut off. Approximately 36 roads are impacted.
Authorities said three houses are being threatened along Middle Bayou in Allendale. The city is sending sandbags there in an effort to save the homes.