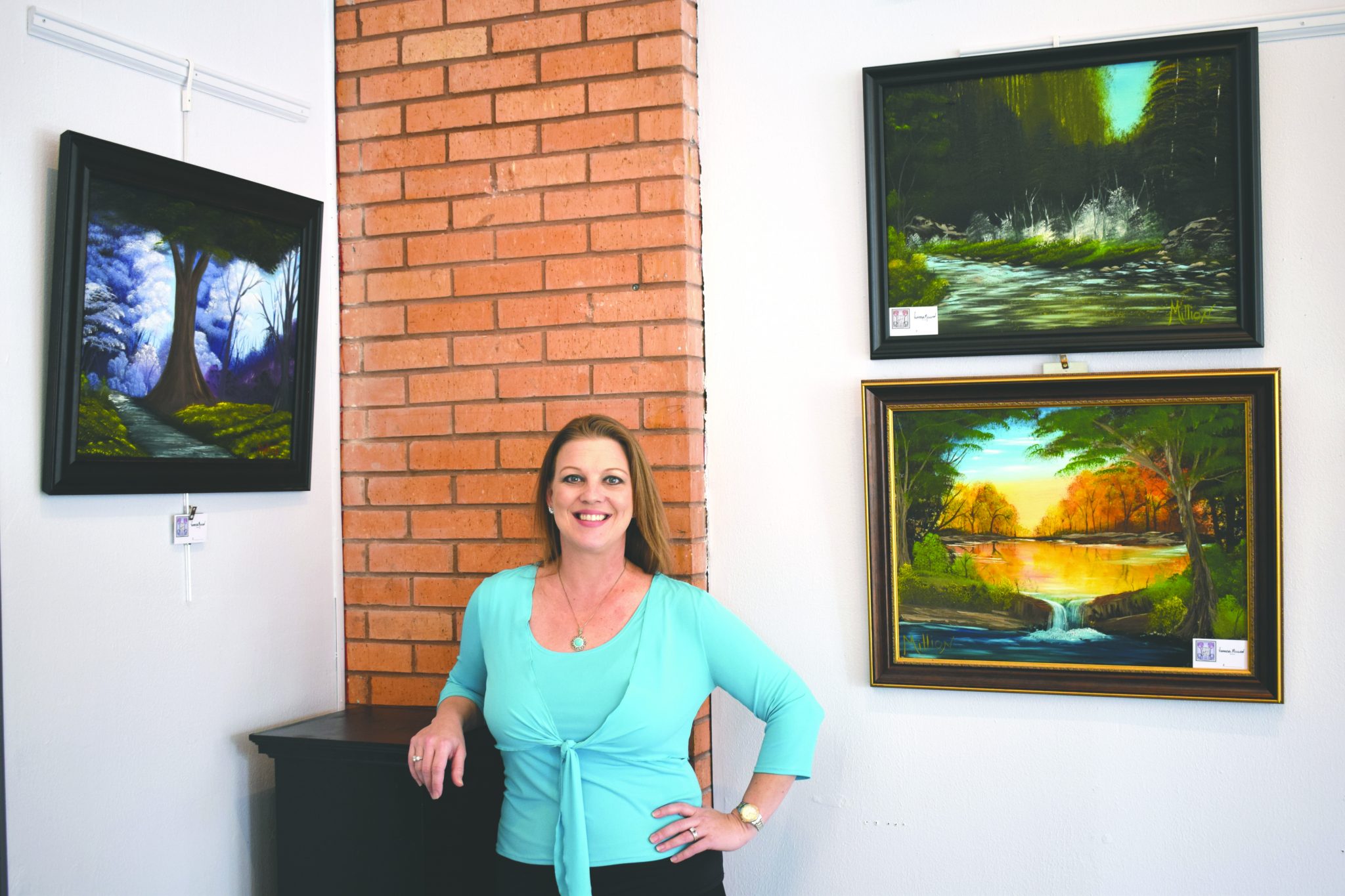 City Art Works will be showcasing the work of Vanessa Million at an upcoming Artist gallery taking place on Jan. 23.
Million is an artist living in Bossier City who started painting in 2017 with an elderly friend of hers, Leonard Simek, as a form of therapy. Through that, million ended up finding a talent that she previously didn't know she had.
"My friend loves Bob Ross. He's elderly and he's got early onset dementia, so he uses the books to show him the steps. That's what started the landscapes. He started teaching me out of the Bob Ross books, by the fourth one I had it down and didn't need the book anymore," said Million.
She initially introduced the idea of painting to him as a form of therapy. However, his one condition in order to start painting was that she start painting too. "About my fourth painting in, I understood how to make the colors and how to do the lines. Within a month or a month and a half I was nailing it, and it just progressed," she said.
Eventually, her family and friends started to take note of her work and would ask her to do personal commissions of places they've been and seen.
"I have a lot of people that go on vacation and come back with a ton of landscapes. They'll give me the picture and I'll put it on the canvas for them. It's not something I've really shown so far, I've given most of my paintings to friends and family, so everyone's got one and they started stacking up," said Million.
Every painting is done in less than five hours. She works so much that she only paints with her friend. They paint two times a week. They keep doing it as a means of therapy for him.
Her being featured in a gallery came by a whim to get out of the house and visit a smaller town. "We were here on Easter weekend last year. The only thing that was open was this and the Mexican food place. We came in. I grabbed my husband's arm and said 'do not show her my work, I'm not ready,' because I'm very critical. He said 'you're more than ready.' He ended up going behind my back and showing Mary McKinney some of my work on his phone."
Due to that interaction, City Art Works will be hosting an Artist Reception for Vanessa Million on January 23 from 5 p.m. to 7 p.m at 701 Main Street. The exhibit will run until March 6.