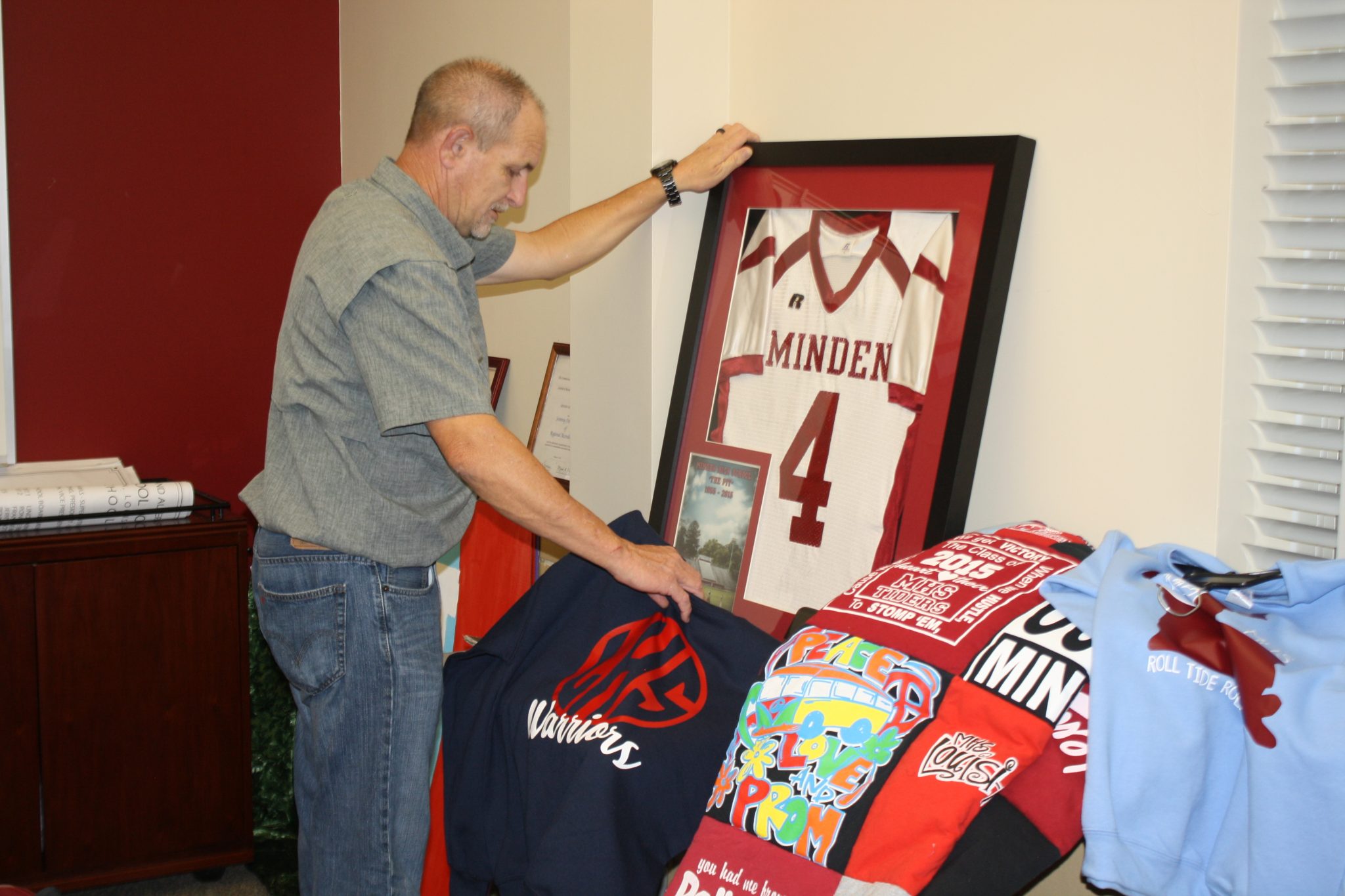 The Minden-Lakeside Auction is right around the corner, and this year's event is guaranteed to be larger than the inaugural version.
Behind the scenes volunteers and school administrators have been working tirelessly in coordination with local business to make sure this year's auction items trump year one, and it appears their efforts have bore beautiful fruits.
"All I can say, is if you were there last year and liked what you saw, you're going to like it even more this year," Lakeside Principal Denny Finley said. "It's going to be bigger and better, with more people involved and more auction items. If you weren't there last year, it's time to join in this year."
Also on the rise are table sponsorships for this year's auction, which benefits both Minden and Lakeside's athletic programs, with 42 business or family sponsored tables currently on board for auction night.
So what can attendees expect in terms of auction items? The Press-Herald was given a comprehensive item list, that is accurate up until press time. The item is listed, along with the person or business responsible for its donation.
Hunting Trip – John Madden
Framed Minden Jersey/Pit Prints – Easley Studios
$500 gift certificate – Grace Estate
Ruby Ring – Gray's Jewelry
Paint Party for 10 – Laura Spillers
Selection of firearms – DC Pawn (Danny Clanton will be on site; leave with your gun)
Texas Rangers Box Seats & gear – KASO/KBEF (Mark, Sara Chreene)
MHS, LHS Spirit signs – Darlene Couch
MHS, LHS, Jersey Pillows, personalized T-shirt quilts – Wendy Fields
Dierks Bentley, Craig Morgan signed guitar – Heller Family
Clothes gift basket – Mighty Oaks
USA, Louisiana art – TG Companies
Photography session – Lydia Michael
One-year membership – Pine Hills Country Club
Three rounds of Golf, for four people – Trails End (Arcadia)
Jewelry – Songbirds & Lace
Jewelry, sugar scrub – A Vintage Affair
Custom Olive Wood Pens – Diamond T Woodturning (Pete Brunson)
Bowling for 6 – Holiday Lanes Bossier City
Four-Gallon Cajun Fryer – Hercules
Stihl Chainsaw – Holmont
Four free haircuts – Souther Sass Salon (Jennifer Smart)
LSU, Saints, Cowboys gear – Hibbett Sports
Two tune-ups heating/cooling – Eco Therm Mechanical
Acts 2:46 decorative sign – Michelle Finley
MHS, LHS spirit sweatshirts – Sew Blessed on Main
Decorative wall-signs – This Blooming Hope (Emily Cole)
Herbalife Protein Bars – Shake Those Pounds
Younique gift package – Tina Haynes
"We couldn't be more thankful for the overwhelming support we are getting from our businesses," Minden Athletic Director and Assistant Principal Todd Patterson said Tuesday. "Everything is bigger than it was last year; we have even more people still calling and wanting tables, asking how they can be involved. These businesses are the people who support us and we want to make sure that through this auction, they benefit and people will shop local in Webster Parish."
Table Sponsors for this year's auction are: Minden Athletic, Richland State Bank, Gibsland Bank & Trust, CW&W, Minden Farm & Garden, Pace Insurance, TG Companies, Stat Home Health, GSS Oil Field Supply, McInnis Bros., Goldman Tractor/CAT, Logan McConathy State Farm, Lucky Brake Driving Academy, Elm Street Dental, Hollingsworth Construction, KASO/KBEF Radio/JMC Sports Research, Bryce Transport Inc., Gros Trucking, Aeropres, Ramsey's Southern Outfitters, Coca-Cola, Wilson Orthopaedics, Angel Safety Supply/BMS/Roughneck Rentals, Lane Pittard, Dr. David Tyler, Michelle Gray/Tara Smith/Jana Tharpe, Collins/Fussell families, Karen and Kenneth Greer/Hays and Kendall Brown, Bill Coleman/John Madden, Lester/Morgan families, Jeff Rhodes, Jason Parker, Eric and Johnny Johnson, Kyle Robertson and Billy Fish.
The Minden Lakeside Auction will be held July 29, starting at 5 p.m. with a fish fry, hosted by the Minden and Lakeside baseball teams and coaches, followed by the auction at 7 p.m. The evening concludes with entertainment provided by the cheerleaders from both schools and a performance from a band made up of coaches, led by Minden football's Spencer Heard.