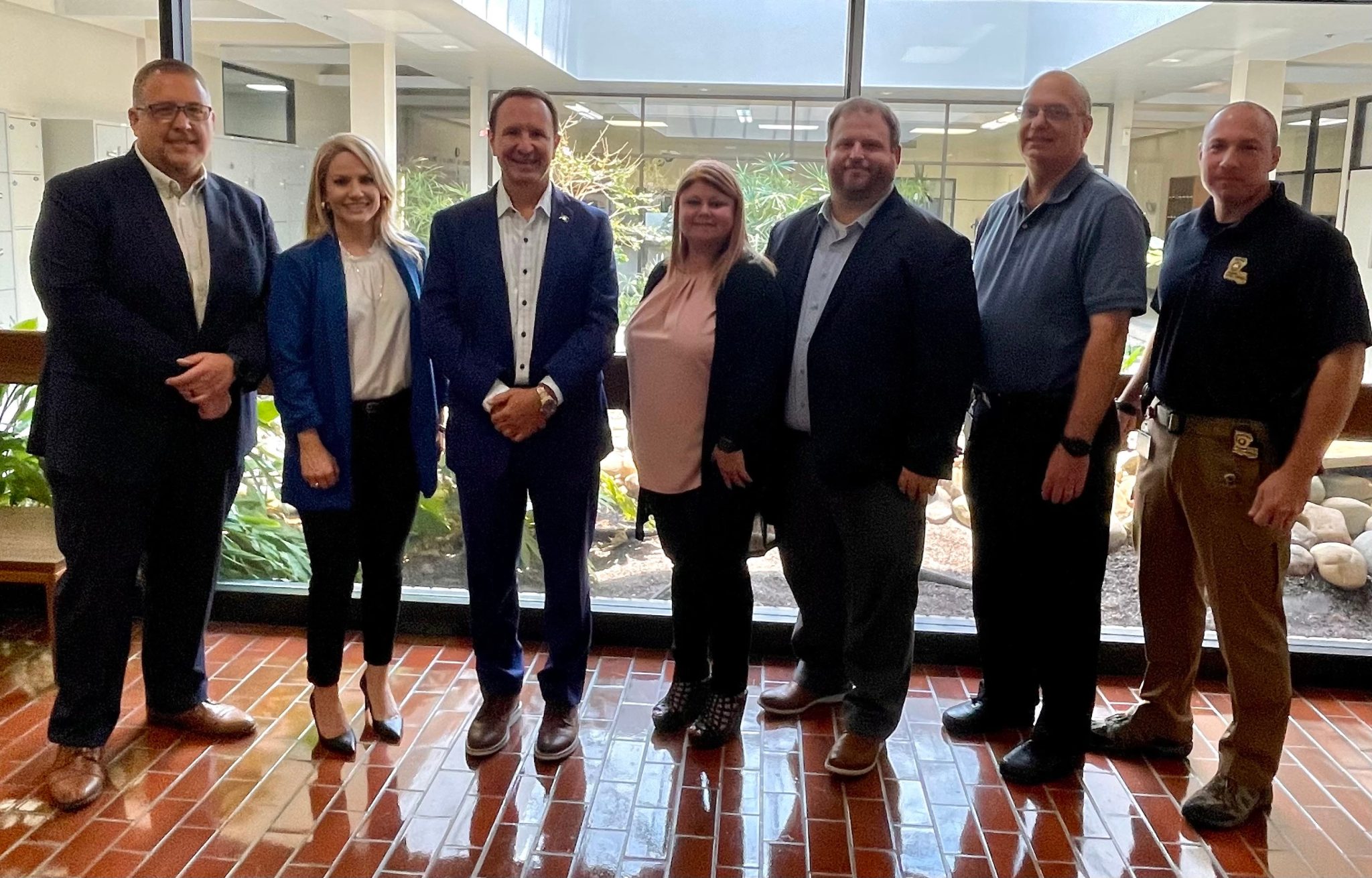 A Behind-the-Scenes Look
by Jeff Landry
When we talk about crime in Louisiana, it is easy to forget the silent workforce that bridges the gap between a crime scene and the court room – often enabling justice to be served through the collection, analysis, and interpretation of evidence. Yet during my recent visit to the Louisiana State Police Crime Lab, I was reminded of the hard and emotionally challenging work that these professionals perform on a daily basis despite a lack of funding, an enormous backlog of cases, and a broken criminal justice system.
Public servants at the Crime Lab understand the opioid crisis ravaging Louisiana from a completely different perspective than most. Analysts there have witnessed a significant shift in the types of drugs and quantities that end up in the Lab since the Governor's Criminal Justice Reform, which labeled drug dealing a nonviolent offense and lowered the mandatory sentencing associated with it.
In 2020, only 7% of blood samples brought to this Crime Lab had traces of fentanyl. By 2022, it was found in 23% of them. Today, it is estimated that 1 in 5 people arrested for a DWI have fentanyl in their system; yet our children are often deceived by counterfeits containing this deadly drug, and without a tolerance built up, many overdose from a single pill. Similarly, relapse for addicts is now a death sentence rather than part of recovery.
Even THC diverted from Colorado can be found in the Lab, with a single edible capable of holding 600mg. Sadly, children often confuse these for normal snacks, resulting in a spike of accidental exposures to massive quantities of THC. But drugs are only the tip of the iceberg for this Crime Lab, which is on the front line of our crime epidemic, containing evidence from roughly 3,400 cases related to violent crime and sexual assault.
While there are seven crime labs operating across the State, all doing equally important work, this Lab tests roughly 6,000 pieces of evidence each year and has not been able to keep up with demand – especially since New Orleans has yet to re-establish its own crime lab post-Katrina. Roughly 30% of the total volume in Baton Rouge is related to cases from the Big Easy, which has experienced an enormous spike in violent crime and sexual assaults since COVID. As a result, the Crime Lab is constantly expanding and overflowing with evidence.
Working in teams, analysts can process 15 to 20 cases at a time, with each case typically having 20-35 samples. An analyst can also expect to individually work two to five cases. Yet, due to backlog, a DNA case can take three to four months (as opposed to 30 days) to complete. Unfortunately, some cases could be waiting for years; and everyone knows this is unsustainable if we are to truly address Louisiana's crime problem.
That is why this Crime Lab is actively seeking to make their work faster and more efficient without compromising accuracy. One technological advancement playing a role in this is Rapid DNA. Currently, the only FBI/NDIS authorized Rapid DNA program is in two booking stations with two more coming online soon. Between the East Baton Rouge Parish Sheriff Office and the Livingston Parish Sheriff Office, over 600 arrestees have been enrolled in this program with a Rapid DNA profile created within 90 minutes. The next advancement would be Crime Scene Rapid, which the FBI is hoping to authorize by January 2025.
As for sexual assault, ACT 193 – introduced by Senator Beth Mizell and supported by both the Louisiana State Police and the Louisiana Sexual Assault Oversight Commission – will enable victims to track their kits, along with all law enforcement, hospitals, Sexual Assault Nurse Examiners, DAs, crime labs, and coroners. Through these efforts, we hope to provide greater transparency to victims and further accountability across the board.
In the meantime, scientists based in the Crime Lab are constantly continuing their education on new technology, with trainings ranging from one month to over a year. In fact, it takes about two years of training before a recent grad is able to work a case by themselves and new technology can cost half a million dollars. The Lab itself is also moving to paperless operations for even greater efficiency. But by investing in the latest technology and the education of our workforce, we can make a difference in our State — and that is exactly what must happen moving forward.