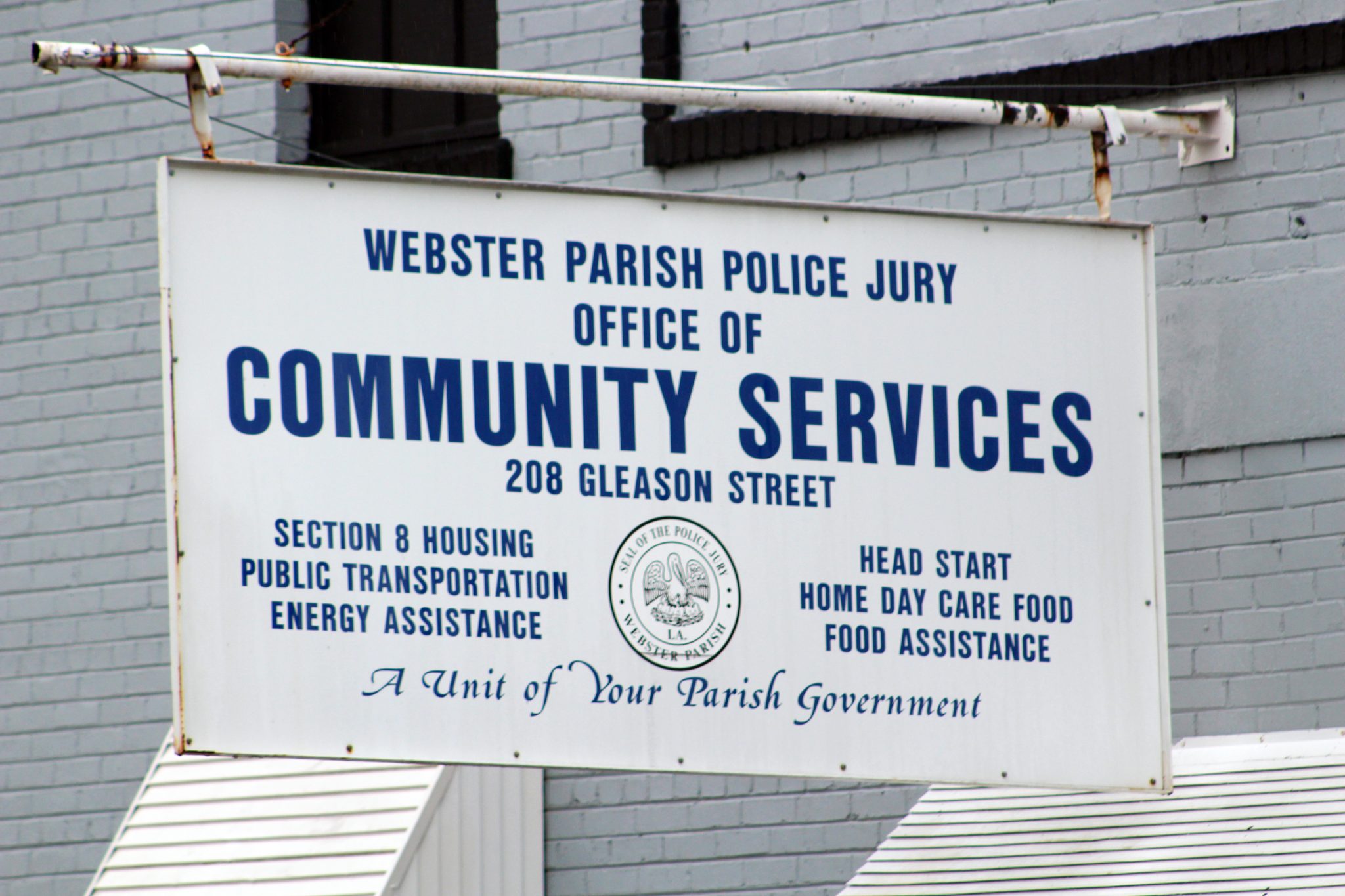 The Webster Parish Police Jury voted to appoint Melinda Davidson as the Executive Director of Webster Parish Community Services Tuesday.
Davidson worked for Webster Parish Community Services for over 14 years until she left in 2014 to help take care of her grandchildren.
"They're now in kindergarten, so it was time to go back to work," Davidson said.
The Police Jury voted unanimously and shared welcoming words with Davidson.
"I'm feeling very good about it. The entire jury is pleased and excited. We feel that we're fortunate to get Melinda because she has the experience of having worked there before so she's knowledgeable of the programs that come under the umbrella of the Office of Community Services. That in itself is a challenge but I feel comfortable that she'll be able to meet the challenge," police juror Jerri Lee said.
While searching for an executive director, Lee and fellow police juror Vera Davison worked to keep things rolling.
"We're glad to have somebody there with experience. Ms. Lee and I were working really hard with things that we didn't know about and we had to learn about it all," Davison said.
"We have Section 8 Housing, public transportation, energy assistance, Head Start; all of these things we had to become knowledgeable of.
There's always something going on. There are a lot of programs for one organization," Lee said.
Davidson was impressed with the work Davison and Lee did in the interim.
"They did a wonderful job," Davidson said.
The executive director oversees grants, funding and personnel for several community services including the Low Income Heating and Energy Assistance Program, the Family Home Daycare Food and Nutrition Program, and Louisiana Transit Rural Public Transportation.
"I am familiar with a lot of things but there have been a lot of changes. That's what I'm trying to learn and to implement. I don't want to just jump in and change a lot of things. I've got to learn how everything is flowing and what's going on at this point," Davidson said.
Davidson explained that many policies and procedures have changed in the time she's been away from the Office of Community Services.
"Our funding comes through grants so we must document everything. We know how cautious we need to be," Davidson explained.
Lee is optimistic about Davidson's appointment.
"I have very high expectations of her and her administrative staff. I think because they are working together cooperatively, that has increased the morale of the employees. We've been blessed to have some good directors," Lee said.
The former director, Ms. Mary Whitaker was complimented in the work she did and the documentation she kept which assisted Lee and Davison as they took over responsibilities before recommending Davidson for appointment.
"I'm following in great footsteps. Ms. Mary Whitaker did a wonderful job," Davidson said.
"She had things so organized that it made it easier for all of us," Lee said.
Davidson has already begun working and reviewing documents.
"It helped us to be able to get someone who could hit the ground running," Lee said of the appointment of Davidson.
The Webster Parish Office of Community Services gives assistance in various forms to hundreds of people within Webster Parish and they even provide some services in Claiborne, Bossier and Caddo parishes.