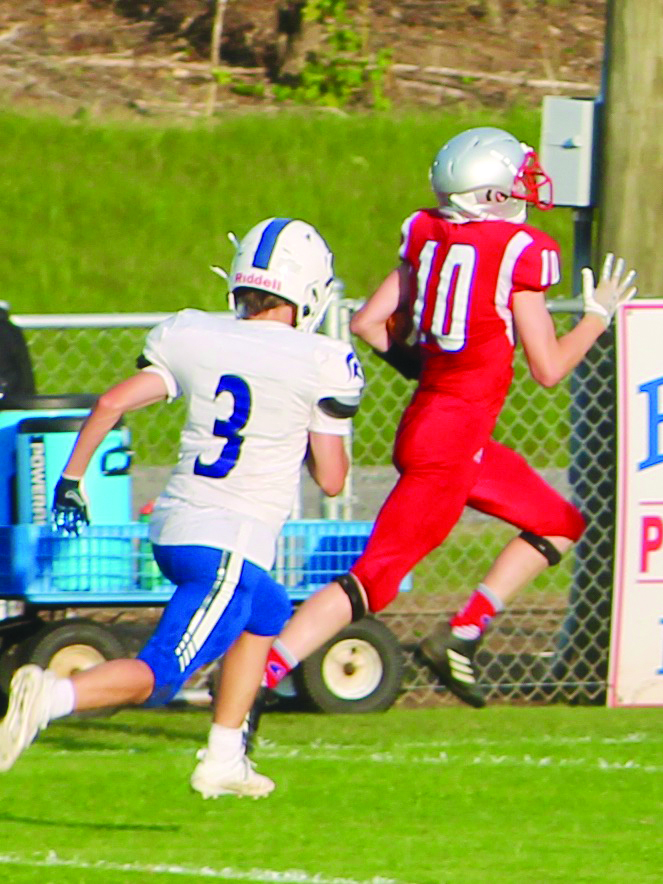 T. Scott Boatright
Minden Press-Herald
Webster Parish high school football teams are ready to play jamborees on today, even if the Glenbrook Apaches did have to call a late audible in preparation for the night.
Glenbrook was previously scheduled to play Natchitoches Central's JV team as part of a jamboree to be played at Northwestern State University's Turpin Stadium. That jamboree was to also feature Lakeside taking on St. Mary's, but because of COVID-19 cases at both of those schools, that game has been scuttled.
Hence the aforementioned audible, as a St. Mary's squad consisting of 20 or few starters and primary players will now take on the Apaches in a jamboree consisting of two 15 minute halves at Glenbrook High School.
Webster Parish's other three prep football teams will play in the Pineland Jamboree to be hosted by Haynesville High School starting at 6 p.m. Friday.
The Pineland Jamboree schedule is as follows:
• Game 1 – North Webster vs. Homer
• Game 2 – Minden vs. Homer
• Game 3 – North Webster vs. Lakeside
• Game 4 – Haynesville vs. Minden
• Game 5 – Haynesville vs. Lakeside
Tickets will cost $10 at the gate but can be bought in advance at the respective schools for $8, with each school keeping those proceeds. Revenue from tickets bought at the gate will be split between the five schools playing in the jamboree.
The jamboree games will be the final "practice" games before the 2021 Louisiana High School Athletics Association playoffs kick off next week.
•