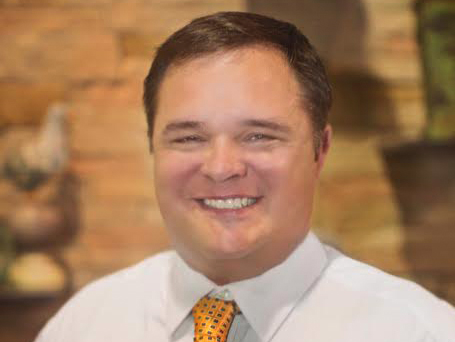 The police jury held their monthly meeting Tuesday as well as several committee meetings.
The jury voted to take on insurance of the Webster Parish Community Services bus fleet and stressed the importance of training drivers on safety standards and holding them accountable after several lawsuits.
"I like this, it's good. Don't get me wrong but if I was going to add a reckless teenager to my account,I'd want some assurances that that teenager wouldn't be reckless anymore," juror Nick Cox said.
They plan to widen their search for a transportation director outside of Webster Parish.
The Community Services committee also reported a halt to food services because they were also supporting the Joe Leblanc food pantry and there are other food assistance programs in the Minden area. The committee wanted to avoid duplicating services to the community.
The group also discussed an update on a parish-wide water study and plan to ensure there are long-term water supplies for all citizens of Webster Parish. The Aquifer that services the North and East areas of the parish is unavailable to the Southwest area and members search to ensure that water consumption needs can be met over years to come.
State Senator Ryan Gatti spoke to the group about the 49 bills he's written since in office and actions he's taken on behalf of Webster Parish. Gatti said he received support from both parties for a bill that allows children in foster care to stay in the program until they are 21 or until they graduate high school. He said the data shows that more children graduate high school if they are still in a foster home.
"My daughter, on track, turned 18 January of her senior year, I could not imagine in January of your senior year having to find a place to live, something to eat, and somebody to live with," Gatti said, "That was really a moment when everybody came together."
Gatti also drafted a bill that would allow for testing of synthetic drugs for biological parents who may try to use those synthetic drugs to get around testing.
On roads and bridges Gatti said he talked to a man who said he needed a pile driver but was not allowed by law to rent equipment. He would have to buy the equipment.
"So I drafted a bill that allowed the state to rent or lease equipment if they show exigent circumstances," Gatti explained.
Evergreen Fire Department was granted a community house building and Meadow Creek Drive in Springhill received approval for road repair. The Dorcheat Historical Museum was approved $875.00 for a map exhibit and the Sparta Groundwater Committee was granted $1000 for educational use. $485 was also approved for gravelling a shooting range in District 6.
Shawn Houston of Cotton Valley presented plans to the police jury for a community center and asked for their support. The center would service school children for after school activities, parents, and the elderly for physical fitness and community activities. Houston said the land for the center has already been donated.
"I looked at Webster Parish. I looked at our students performance parish-wide on the test. I got to thinking that if a student needs academic support in Webster Parish, where does a student go outside of school? I realized the closest place a student could go for tutoring would be Sylvan Learning Center in Shreveport-Bossier," Houston said.
Webster Parish Police Jury Homeland Security Director, Jenny Reynolds told the jurors and guests that they could sign up to receive notices of emergencies and advisories by text message.
"If you'd like to receive notifications from Webster Parish, whether it's an emergency, advisory, and hopefully in the future for community announcements as well; you can send a text message to 888777 and it is one word, websterinfo, no spaces. You'll instantly get a message back saying that you've enrolled and it may ask for your zip code and you can further enroll through the website for additional information if you want to. You can pick and choose what you want to receive and how you want to receive it. That's free of charge, of course standard texting rates apply if that's applicable in your phone plan," Reynolds explained.