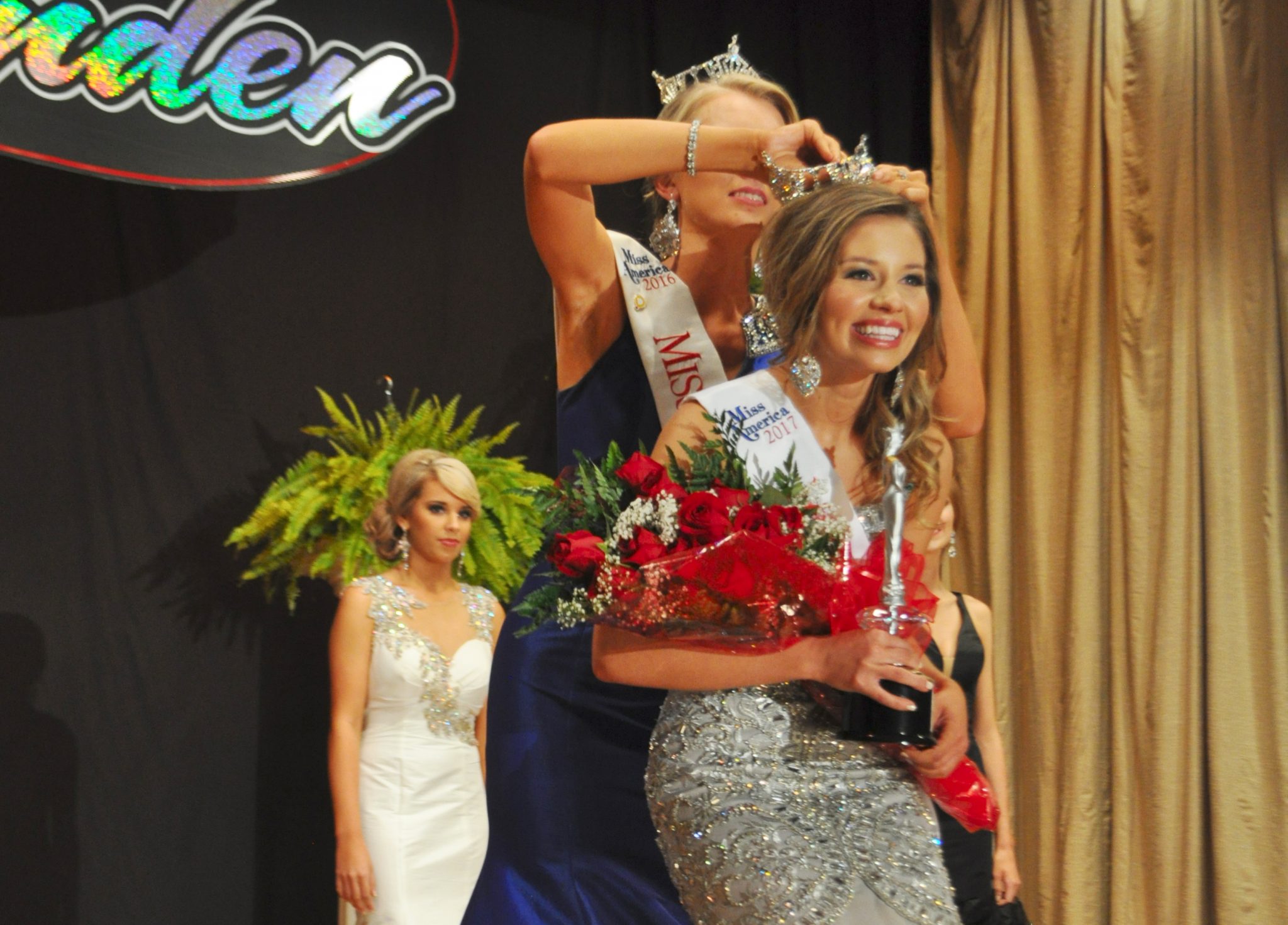 Editor's Note: This past year has been a wild ride with a lot of twists and turns. As we look back on 2016, we're taking a moment to look at some of the top stories that caught our attention. Today, we are featuring five top stories of the year. In Friday's edition, we will present the top 10 stories of 2016.
10. Staples in the Community Retire
After 34 years in the head position at Minden Medical Center, CEO George French III handed over the reins to a new CEO.
Greg Pearson replaced interim CEO Stephen Selzer in November. He held the position following French's retirement.
French led the hospital into unprecedented growth and expansion, bringing in physicians from all over the area, as well as updating and upgrading the hospital's facilities to meet today's healthcare demand.
In April, his fellow coworkers bade him farewell with a retirement reception where he was honored for his years of service to the hospital and the community.
His last day was in May. Since his retirement, he has remained active in his community, taking over the reins as interim chamber president in August for the Minden-South Webster Chamber of Commerce.
Another pillar of the community, longtime Webster Parish Council on Aging Director Dathene Brown is set to retire at the end of this year. Following 47 years of serving the community's elderly, she decided it was time to retire.
She is responsible for getting the necessary funding to offer programs such as Meals on Wheels, lunch every day at the COA center and activities for the elderly.
She has mixed emotions about leaving, saying she wants to spend more time with her family as well as her church family. She said she will read more and stay active in her community.
11. Downtown Icon Milly Rose Retires
A downtown icon closed her antique store. Milly Rose Frizzelle, known for her radiant personality and songs, said she closed her shop due to health issues. After more than 30 years in the antique business, she closed Second Hand Rose Antiques, a store that offered a variety of antiques and eclectic items for anyone.
Frizzelle was located in downtown Minden, in the Crichton Temple building, moving her 38-year collection into the building. With three stories of items to offer, she sold everything from antique books to antique bicycles. Many of her customers came for her vast Coca-Cola collection as well.
She was proud to be able to offer the movie industry many props, and through that, she met several stars including Jessica Simpson, Ice Cube and the late Michael Duncan.
She said she will miss her customers and the friends she has made over the years. She saw the store as a ministry, and she will continue her ministry in song, with her husband, David Frizzelle.
She said she will spend more time with her grandchildren as well.
12. Tragety Strikes Webster Parish
Tragedy struck two people in Webster Parish this year. Deputy Sulyn Prince was found dead in a shallow grave not far from her home. Law enforcement from all over the area converged on the scene of a shallow grave where Prince's remains were found. They worked through the night processing the scene, and evidence discovered led to the arrest of two people, Jermaine Johnson and Andrew Critton.
Sheriff Gary Sexton and employees remembered Prince as sweet and never having a negative thing to say about anyone. Employees said they were heartbroken over her loss.
Another murder shocked the community with the reported savage beating of Billy Jack Joiner Jr. His son, Jonconner Joiner, was arrested and charged with his death.
Sexton said they believed Joiner and his son had on-going domestic issues that may have led to his death.
He was found in his home, on the floor by a Sibley police officer called out to check on a loose animal. When he entered the home, as the door was partially open, the officer discovered Joiner's body on the floor. His son has been charged with second-degree murder following a confession. He was later indicted by a district grand jury.
13. Reynolds named Miss Minden
In November, Abigail Reynolds was crowned Miss Minden 2017. Reynolds is the daughter of Dustin and Jenny Reynolds, of Dubberly. She is a student at Tulane University in New Orleans, and made her platform about "Authentically Beautiful – Self Confidence Over Social Standards."
Reynolds was awarded the swimsuit/fitness award and the Hannah McFarland Evening Gown award.
For the first time, the Young Women's Service Club presented the Miss Minden Outstanding Teen, which went to Madeline Bethea. Her platform is "Stuffed with Love," a program she began as a child.
Miss Minden Outstanding Teen was held in conjunction with the Miss Minden pageant.
14. Man and Woman of the Year
Jack Byrd and Peggy Jones were named this year's Man and Woman of the Year at the 2016 Minden-South Webster Chamber of Commerce's annual membership banquet.
Byrd, a native of Logansport, has called Minden home for the last 48 years.
He is married to Peggy Singleton Byrd and they have two adult daughters and two grandchildren.
Byrd attended Louisiana Tech University, graduating in 1968 with a Bachelor of Science degree with a major in accounting.
He has served as a director of a local community bank for more than 40 years and has served as a president of a bank for the last 29 years.
During his tenure as president of Minden Bank & Trust, he led the merger of two local banks and grew the bank from $100 million in assets to $325 in assets.
As president of MBL Bank, he has grown the financial institution from $90 million in assets to $321 million in assets in nine years.
He has served as president and board member of the Minden Police and Fire Civil Service Board, been a member of the Minden Lions Club for 40 years, served as a Minden Jaycee – holding every office including president and served as a Little League baseball coach.
He has been a member of First Baptist Church since 1970.
He served on the Board of Directors for Glenbrook School and was a founding charter member of the Board of Trustees in 1988.
Jones was described as the heart of Minden who is all about family, friends and community.
She and her late husband, Loye Jones, operated their pharmacy – Loye's Pharmacy – to serve the people of Minden.
Active in civic and church activities, the Jones' taught their children the same work ethics they possessed.
Jones sees her friends as family members and is there for them anytime, anywhere. She is always preparing meals for those who are ill, visiting buddies who have lost their spouses and lending an ear to a lonesome soul.
She is devoted to her church, Lakeview United Methodist Church, and is onboard for fundraising events and church projects.
Jones and her children have a deep love for Minden and participate in every event, fundraiser or charity cause that comes along.
15. Tourism Brings Home Award
The Webster Parish Convention and Visitors Bureau brought home a prestigious award for its showcase and contributions to tourism.
The Louey Tourism Award, bestowed by the Louisiana Travel Promotion Association, honors individuals and organizations that have made significant contributions to tourism in Louisiana. Webster Parish brought home the LTPA award for outstanding convention and visitors bureau of the year with a budget of $250,000 to $749,999.
The WPCVB received the award in January.