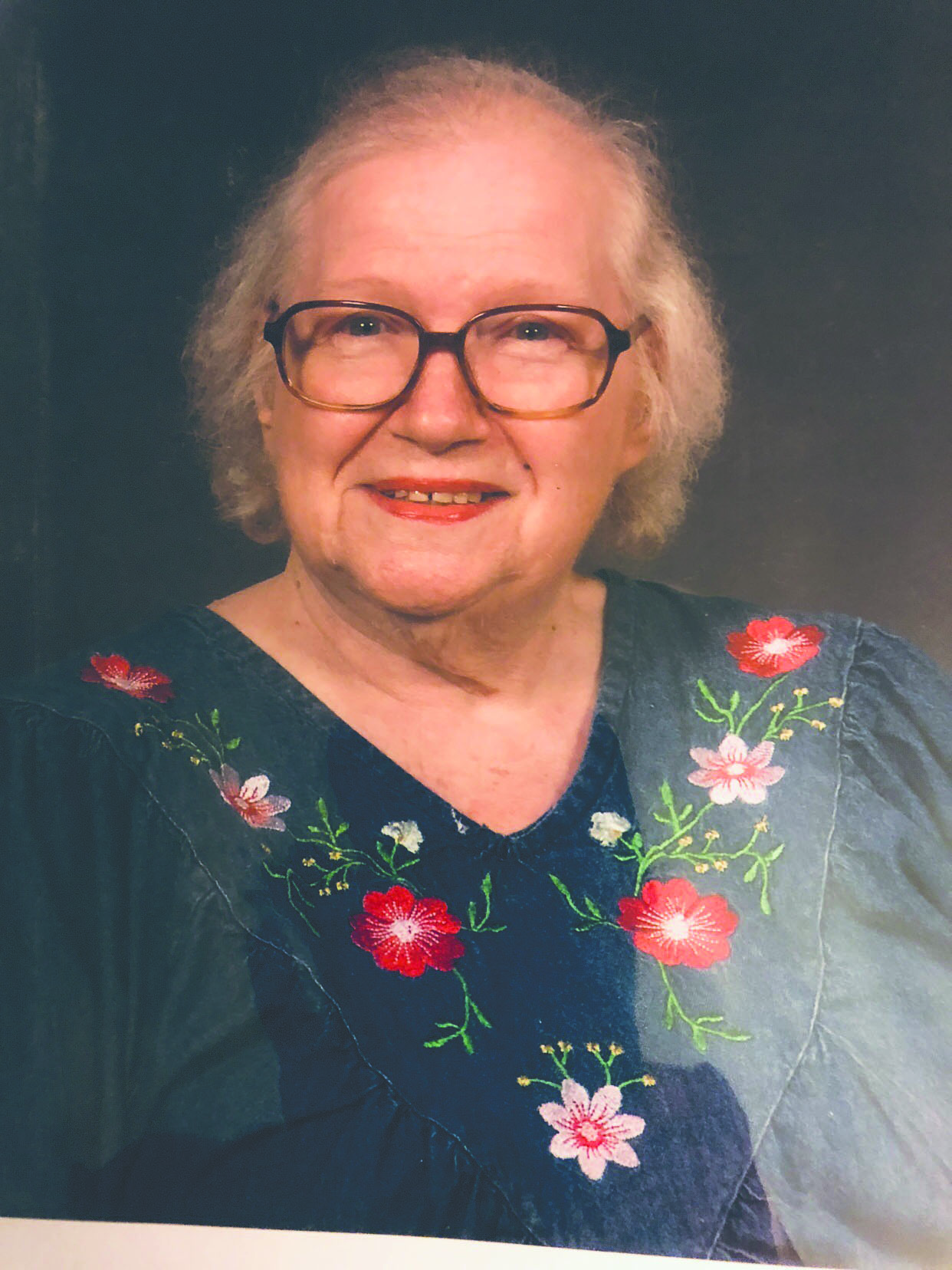 Pauline Hicks Newsom, 92, of Minden, LA passed away on May 12, 2019. She was born on September 16th, 1926 to David Albert Hicks and Luna Harriet Lee Hicks in Homer, Louisiana, one of seven children. At the age of 13, her mother died. The family stayed together with help from family and faith. Pauline was surrounded by her youngest sister Betty Barnes of Atlanta GA and numerous nieces and nephews. She is preceded in death by both parents: her husband Earl Newsom: three sisters, her twin Iline Hicks Shepherd, Verdie Hicks Anderson and Annie Ruth Hicks Carroll, along with her two brothers , Derrel Hicks and Daymon Hicks.
Pauline and Iline enjoyed joking around with their classmates because they were identical twins. They shared their love of music by performing at school and at First Baptist Church of Homer. After graduation, Pauline took care of her father. She worked for the 1st National Bank of Home for 27 years. She enjoyed being a very active member of First Baptist Church of Homer's choir; solo's; a number of singing groups; being involved with GA's and was a Sunday school teacher.
Pauline and Earl were married in August 1971 for 35 years. Earl attended one of Pauline's singing groups that came to Cullin LA. After a week or so, the pastor of the church that she performed at in Cullin knocked on her door and introduced her to Earl. They were very happy and shared their love of God in their hearts. Very active at Temple Church in Cullin. She continued to sing at churches and many weddings. Earl's health was failing and after his passing, Pauline moved to Minden and First Baptist Church became her new journey in life. She was active with XYZ and Voices of Praise until her health needed full time care. That is when Meadowview became her new home for 4 years.
The family would like to acknowledge the devoted staff of Meadowview for caring for Pauline.
Thanks to Jim and Margie Wallace for all the time, attention, and devoted friendship. Pauline looked forward to each visit.
A special thanks for Larry Brown and her nephews. He gave her time and attention as well as his love and prayers to oversee her personal need.
Service will be at First Baptist Church Minden in the East Chapel at 10:00 a.m. May 15th, 2019. Graveside service in home at 11:30 a.m.
"And she will dwell in the house of the Lord for ever."