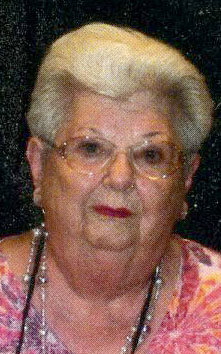 On Saturday, October 27th, 2018, Pauline Phillips Fontenot, loving wife, mother, grandmother, sister and aunt who cannot be replaced, passed away suddenly at the age of 87 years. Pauline was born October 12, 1931 in Victoria, Texas. She will forever be remembered by her family.
The loved ones that preceded her in death are; her husband of 56 years, Dewey Fontenot, son Danny and grandson Chase.
Loved ones that will miss Pauline until they meet again are; her sons and daughters-in-law, Val (Anita) and David (Joyce); her grandchildren, Trudy Wadsworth (Chris), Tod Fontenot, Megan Collins, David Fontenot Jr. (Cherish), Michelle (Michael) Marcantel; and her great-grandchildren, Kailyn Isbell, Dallin Wadsworth, Eden Wadsworth, Irelyn Roth, Michaela Marcantel, Brooklyn Wadsworth, Maxwell Marcantel, Brighton Bryson, and Everleigh Collins. Also left behind was her cat, Sandy who kept her a lot of company.
Services will be held at Rose-Neath Funeral Home at 1 p.m. Saturday, November 3, 2018 with Chris Wadsworth officiating. Burial will be at Gardens of Memory Cemetery in Minden. The family will receive friends from 5 until 7 Friday, November 2, 2018 at Rose-Neath Funeral Home in Minden.
Serving as pallbearers will be: Val Fontenot, David Fontenot, Don Matthews, Michael Marcantel, David Fontenot Jr., and Dallin Wadsworth.
Rose-Neath Funeral Home
211 Murrell Street
Minden, Louisiana 71055
(318) 377-3412