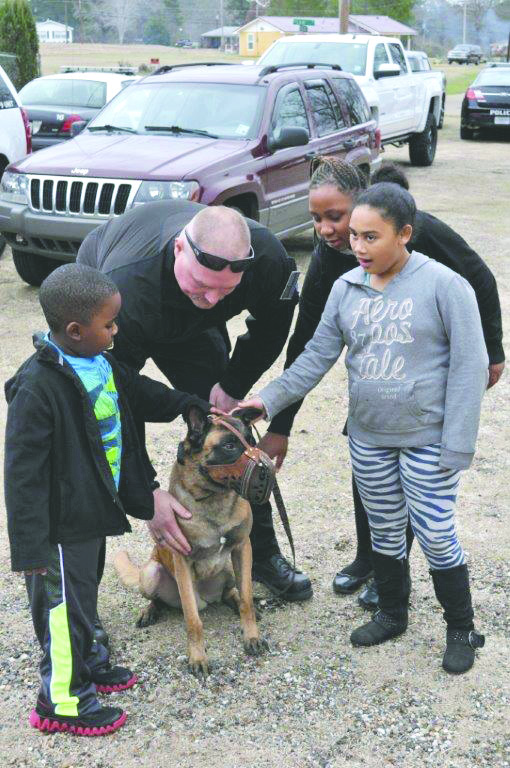 Police raising funds for new K-9 cop
The Minden Police Department is asking the local community to help provide funds for a new K-9 unit, something the department has been without for several months.
Police Chief Steve Cropper said in the past the MPD has taken donated dogs from placed like Border Patrol, but these agencies usually donate dogs that they have had a problem with in the past.
"We want a good dog we can take to the schools and do demonstrations around kids without any worry," he said. "So I chose not to get a dog donated this time."
Cropper said the purchase of a good trained dog, plus handler training and the proper equipment, could run as high as $20,000, but the benefit to the force is worth the investment.
"They can be really helpful, especially when you've got a crowd of people not listening to the officers," he said. "A dog will usually get their attention, so they're a big asset in crowd control."
K-9 units are even more helpful in situations involving controlled narcotics.
"If you suspect there might be narcotics in the vehicle, and someone is refusing to consent to search, all the dog has to do is walk around that vehicle, and if it gets a hit, you have probable cause to search the vehicle anyway," Cropper said.
Those interested in donating can pick up a donation form at the MPD office that doubles as a receipt for tax deduction, or they can simply mail the donation to the MPD and address it to the K-9 unit in the memo.
In addition, the department is selling K-9 t-shirts on preorder for $20. The shirts will arrive in a week or two, and proceeds go toward the K-9 purchase.
"I think we've raised in less than a week a little over $3,000," Cropper said. "Minden is good about giving; [they] always have been. Like no place else, if there's a need, Minden is really good about helping.