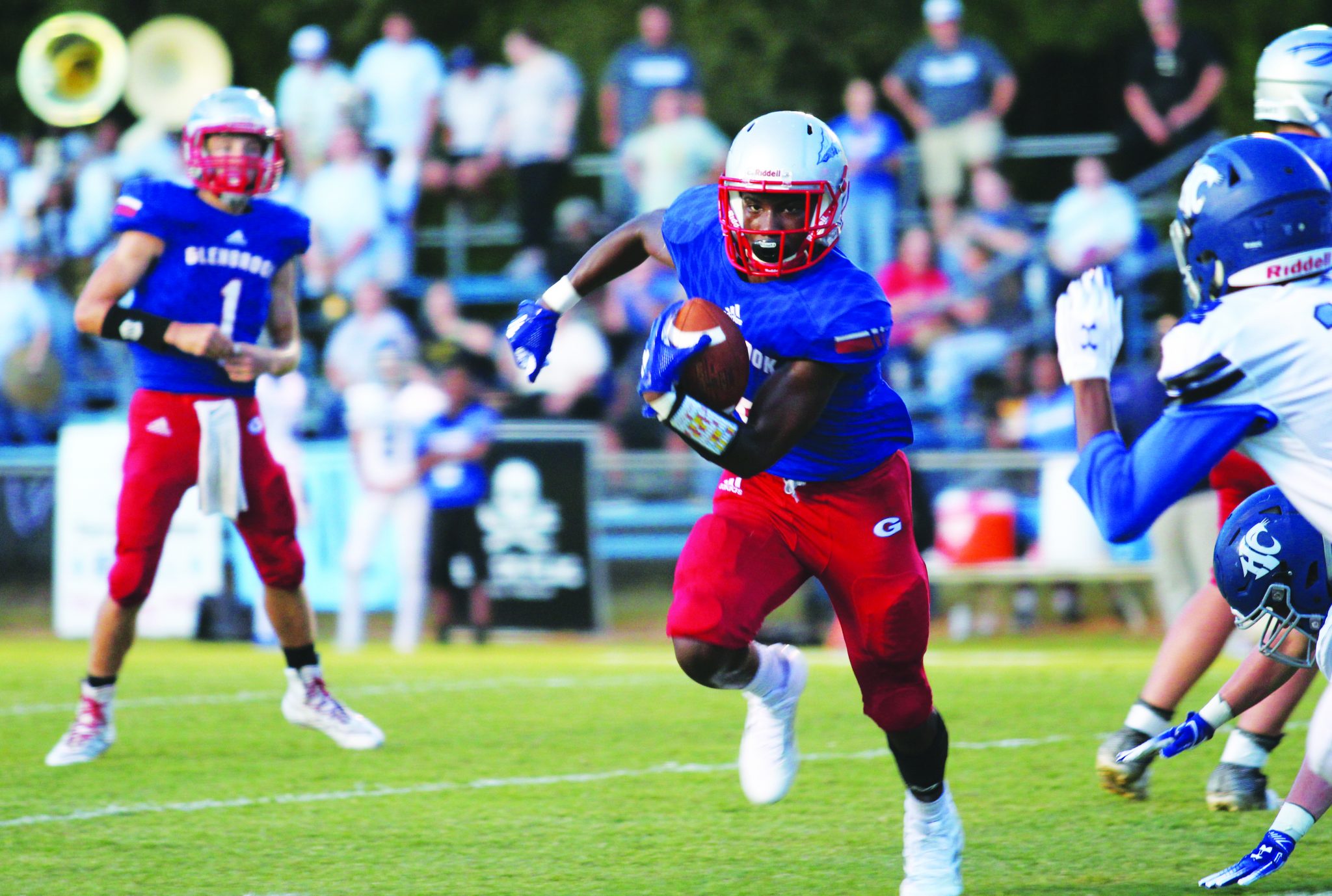 Despite a 55-13 loss at Greenville last week, Glenbrook still took home the last home playoff spot as the Apaches won the eighth seed in the MAIS 2-A state playoffs.
The Apaches will welcome Central Holmes to town on Friday, and they bring a team that matches up pretty well with Glenbrook (6-3).
"They're a good team," Glenbrook head coach Drew Maddox said. "We're going to have to play better than we did the last few quarters of last week's game."
The Apaches will need to be healthy on both sides of the ball. Glenbrook has found their footing in a balanced attack this season that has allowed them some huge wins.
Running back DJ Carter is at the forefront of the Apache attack.
Carter has been magnificent as a Freshman. He can run out of the backfield behind solid fullback Shane Siah. He can slot out wide and get down the field to catch passes.
Carter was sick in last week's loss, but a week-old stomach bug won't keep him out of his first playoff game.
Quarterback Jackson Powell has been excellent when he has good protection.
Targets like Sammy Feaster, Carter and Maddox Mandino have stepped up and given Powell plenty to throw to this season.
The offense has weapons, and the defense has had big games this season as well.
Luke Meek leads the defense along with Luke Price and Hayden Harmon.
Carter, Siah and Mandino are likely to get minutes on defense as well for the Apaches, who will go all-in this week as they seek one of the more impressive turn-arounds in Webster Parish's recent past.
Last season, Glenbrook won just one game the entire season and looked overmatched in most of their battles.
This season's team is a different beast: confident, strong and fast.
Carter gives them a real weapon, but the entire team is solid.
Central Holmes will pose a decent threat, but Glenbrook is the odds-on favorite to move into the next round.