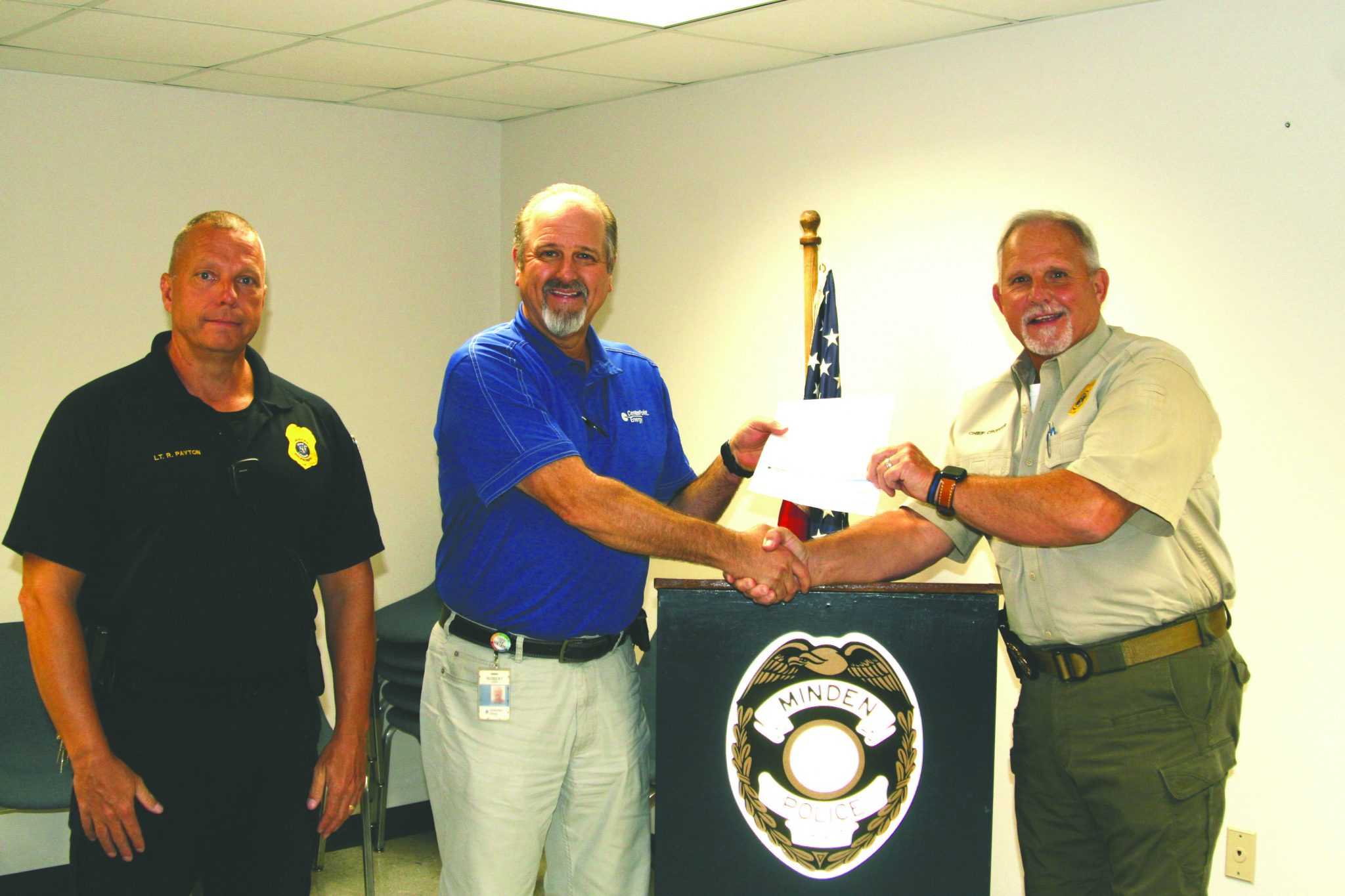 Staff Report
Minden Press-Herald
Wednesday morning Centerpoint Energy's Community Partnership Program gave a grant of $1600 to the Minden Police Department to purchase safety projects and equipment. This is a matching grant that the Minden Police Department will be matching to purchase ballistic vests and trauma plates.
"At Centerpoint Energy, our top priority is to encourage the safety awareness and safe practices in our communities, said Diane Englet, Senior Director of Community Relations for CenterPoint Energy. "We are pleased that through our matching grant program, we are able to help cities leverage local resources to purchase needed safety equipment, training, or provide financial support for important safety-related projects.
"Through these types of grant programs, we are able to stay connected with our emergency officials and aid them in keeping our neighbors and communities safe," Englet said.
Since 2003, through its Community Partnership Grant Program, CenterPoint Energy has contributed over $1.8 million and provided funding to support 967 local projects in communities throughout CenterPoint Energy's service area.