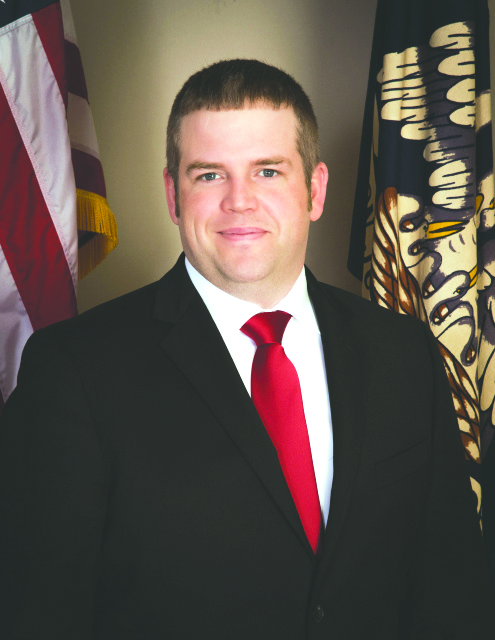 Jurors disagree about potential partnership with Bossier Parish
Tuesday's assembly of the Webster Parish Police Jury consisted of a quick and quiet regular meeting contrasted with a long and discussion-filled session of committee meetings beforehand.
The police jury moved through most of the regular meeting agenda without discussion, unanimously approving several parish board appointments, beer and video poker renewals, recreation funds disbursements, and more.
The only point of discussion in the regular meeting was about a resolution to contract with attorneys to help the parish pursue reimbursement for the costs of dealing with the outbreak of opioid abuse cases.
"For every 100 people in Louisiana, there are 98.1 prescriptions written annually for opioids," said Patrick Jackson, Parish Attorney.
Jackson said the parish pays almost every expense involved in the processing of opioid abusers, and Bossier Parish is already seeking reimbursement for its costs.
"This could be a windfall for the parish to recover some of these costs," he said. "There's no real obligation other than the staff time to recover relevant information."
The jury agreed to compose a written resolution and bring it for approval at the March meeting.
Most other discussion came during the committee meetings, which began two hours before the regular meeting and ran into the scheduled regular meeting time.
Near the end of the committee sessions, jury President Jim Bonsall discussed a potential resolution involving a property along Interstate 20 just a mile into the Bossier Parish line. This item was not on the agenda.
"This location is at the top of a short list of good locations for industrial development," he said. "There was actually a Toyota plant that people were talking about locating there, but it never got past that. One of the problems is there's no infrastructure at this location, meaning water and sewage."
After meeting with representatives from Bossier Parish and Louisiana Economic Development, Bonsall said he'd like the jury to agree to partner with Bossier Parish to ask the state to put in water and sewage at the site. If the site becomes ready, Bonsall said the hope is that another plant would be enticed to build there.
Others questioned this plan. Juror Dustin Moseley expressed doubt that partnering with Bossier Parish is the best way to achieve growth in Webster Parish.
"There's been tremendous amounts of growth in Bossier parish over the last ten years, with things that have brought more than 2,000 jobs to the table, and Webster Parish has not benefited from it at all that I can tell," he said.
"Our population is dying. Haughton, Louisiana is the fastest growing town in the state. The jobs coming into Bossier Parish are growing by leaps and bounds. Why is our population still dying? None of those people want to live in Webster Parish."
Bonsall said he was surprised by the objections.
"Guys, I do not understand one bit why everyone at this table would not be jumping up and down to help in any way to bring something like this to northwest Louisiana within a mile of Webster Parish," he said. "I do not understand why there would be any reservations."
With time running out, the jury agreed to table the resolution until it could be put in writing and presented at the next meeting.