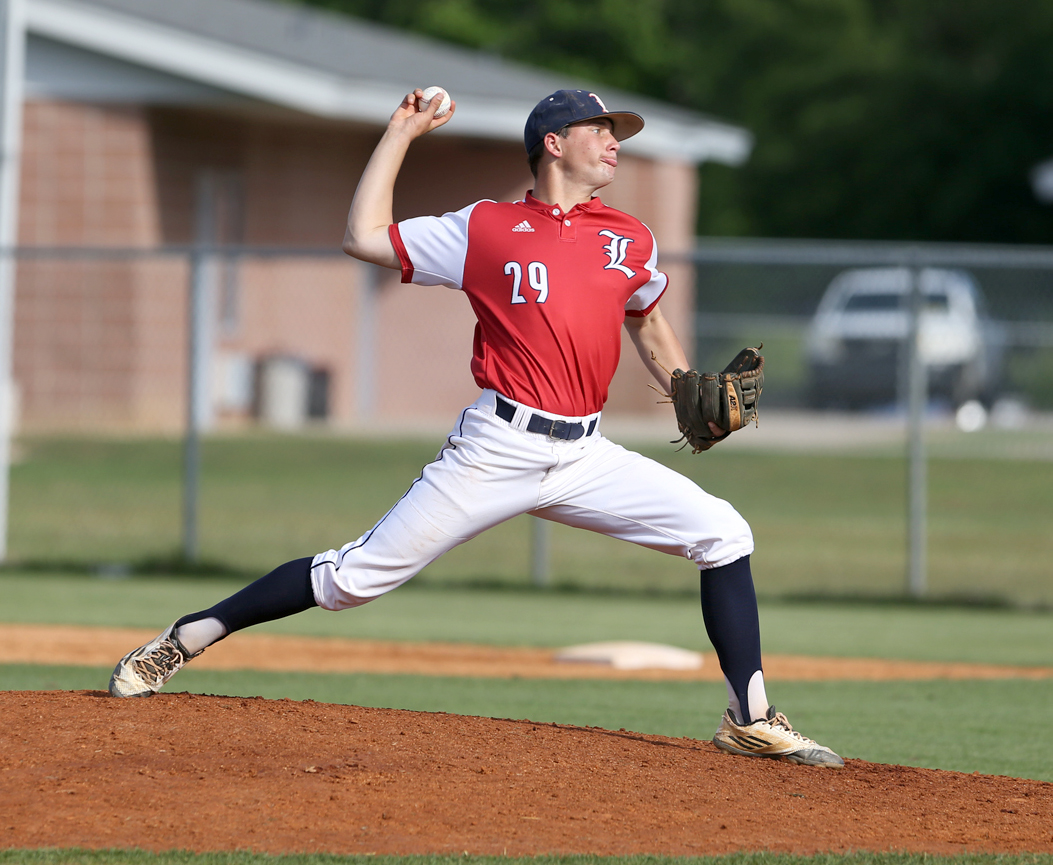 SIBLEY – It wasn't easy, but the Lakeside Warriors might have fooled some in the crowd into believing as much.
The No. 3 team in Class 3A, the Lakeside Warriors, downed No. 14 Vinton in back-to-back contests Friday and Saturday to earn a series sweep and a quarterfinal berth.
The Warriors defeated the Lions 6-2 in game one behind a stout pitching performance from Braydon Jones.
Jones' final line read 7 innings, four hits, three strikeouts and no earned runs, although two unearned runs were allowed to pass.
Lakeside found themselves locked in a tight game early, but a four-run fourth inning that saw Lakeside take a 6-2 lead was the last bit of excitment for the series' opening tilt.
In the decisive fourth, Lakeside's Logan McIver delivered the first big blow with a two-RBI double, scoring Jayke Stewart and Dalton Crumpler. A few hitters later, Colton Carter came through with another two-RBI double, scoring McIver and Jake Gray, who also had a run-scoring double for his day.
Cameron Gray, Crumpler and Stewart also added singles for the Lakeside offense.
"I thought Vinton was a good team," Lakeside head coach Will Gray said. "They had a good pitcher throwing in the first game. It took us a few innings to feel him out, but we finally got to him; Braydon did an excellent job on the mound for us. He kept their fast guys off base and made things easier for us."
Game two featured more clutch hitting from Lakeside and another dominant start on the mound, this time from Carter.
Carter went 6.2 innings and held Vinton to two hits while striking out two batters. The emerging righty has been lights out as of late, and has picked things back up at the plate after a slight mid-season slump.
"We've been working on things in the cage and he's putting it back together," Gray said. "He's a good enough hitter that if he gets hot, he can carry us."
Carter did just that, blasting a towering home-run to left-center field to spark the Lakeside offense in game two and provide himself some run support on the hill.
Jake Gray finished 2-3 (2B, RBI), while Stewart (2-4, RBI) and Gavin Jones (RBI single) also made contributions in the series-clinching win.
"If we're all hitting like this, what do you say?" Gray said. "Jayke Stewart, Logan McIver, Braydon Jones, all those guys. When they're hitting it deepens us up and we're tough to stop."
Lakeside will play their quarterfinal series in Sibley against No. 6 Mangham.
Game one is Friday at 6 p.m. Games two and three (if necessary) will be played Saturday at 1 and 3 p.m.