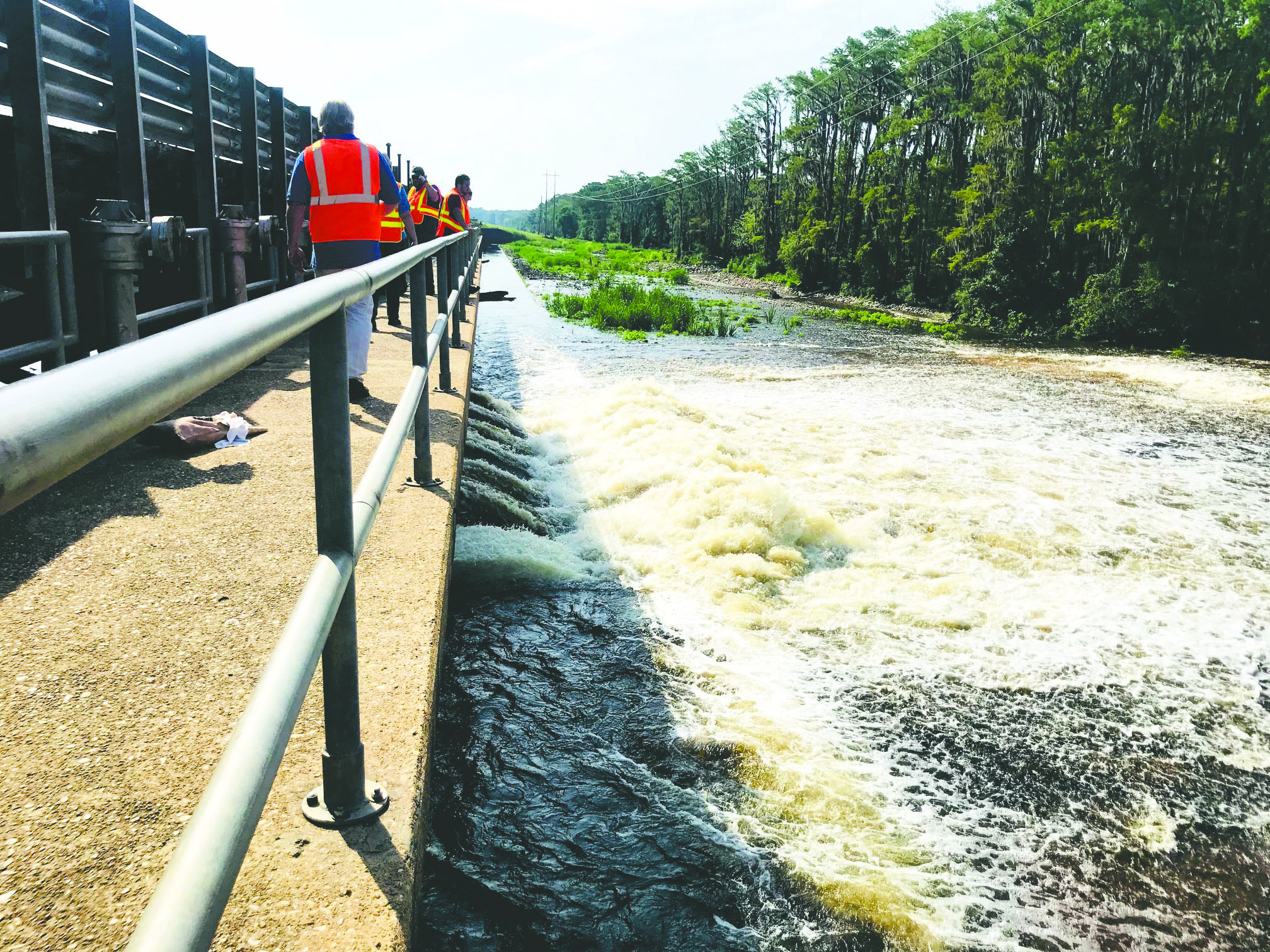 Louisiana Department of Transportation and Development opened the spillway gates at Lake Bistineau Monday, commencing a drawdown of the lake. Now it is in the hands of the Louisiana Department of Wildlife and Fisheries, according the Erin Buchanan of DOTD.
"DOTD's involvement doesn't extend much beyond opening the drawdown gates since we operate and maintain the dam," said Buchanan. "Anything conducted on the waterway itself is LDWF territory."
According to LDWF, the drawdown is designed to reduce the further expansion of salvinia as summer temperatures promote maximum growth.
"The drawdown will also benefit fisheries production by improving aquatic habitat and reducing the amount of organic matter on the lake bottom," LDWF said in a press release earlier this month.
The lake should dewater at a rate of 4-6 inches per day. The maximum drawdown level will be 8 feet below normal pool stage.
"Aquatic habitat conditions in the lake will be evaluated during the drawdown to determine the most appropriate time to end the drawdown and allow the lake to refill for early spring recreational activities," said the release.
LDWF said it is imperative the drawdown begin now, as opposed to the fall.
"Due to the large watershed of the lake and the rapid growth rate of giant salvinia, the likelihood of an effective drawdown is diminished with a later start date," the release said. "A July start date has provided the most predictable results in recent years."
During the drawdown, an estimated 10,000 acres of water will remain in the lake. Boaters can access the lake from the following public boat launches: Port of Bistineau Launch, Bossier Public Launch, Grice's, and Bayou Dorcheat Public Launch.
"Boaters are advised to use caution during the low water period, as boat lanes will not provide normal clearance of underwater obstructions," the release said.