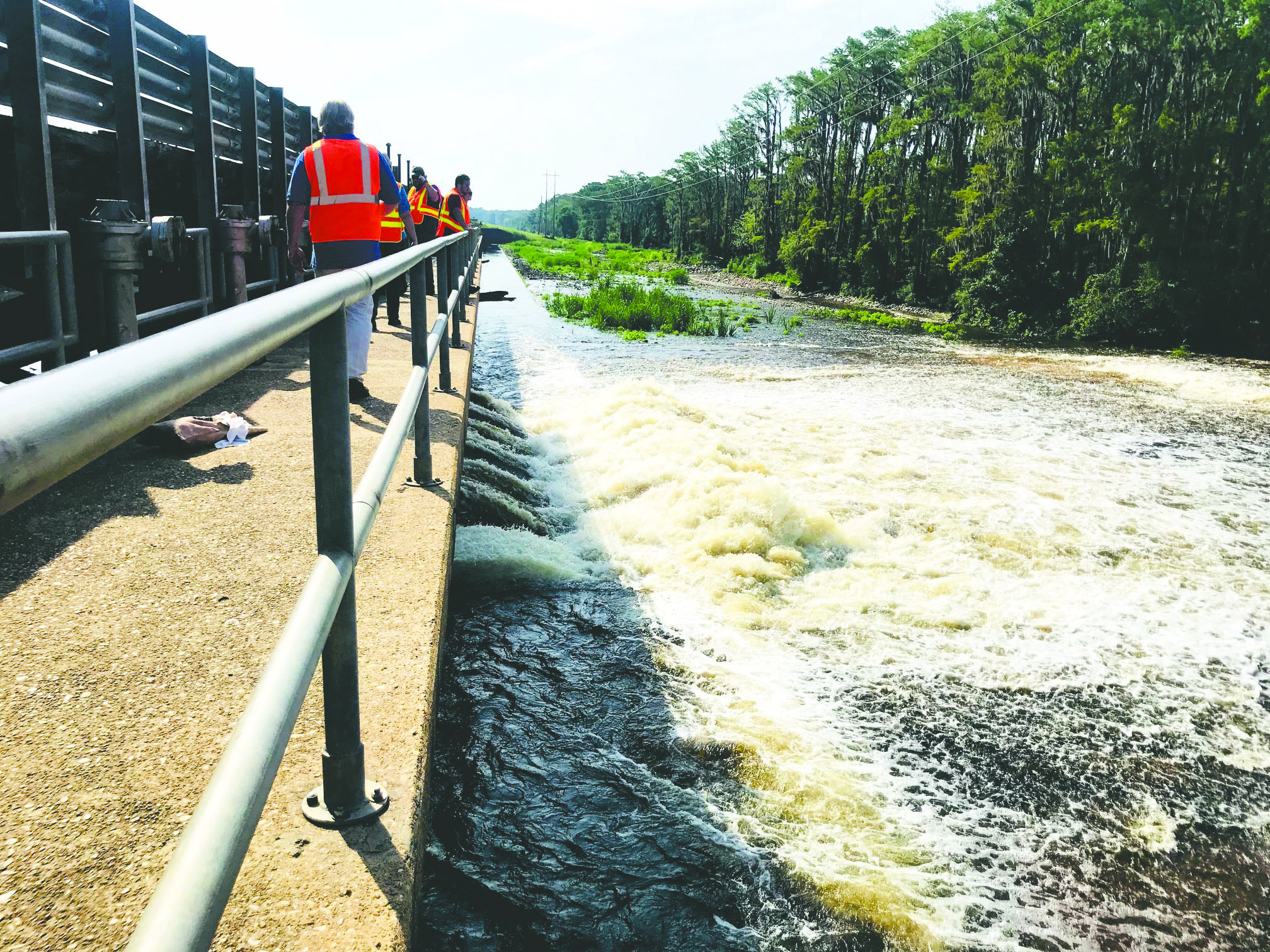 Louisiana Department of Transportation and Development opened the spillway gates at Lake Bistineau Monday, commencing a drawdown of the lake. Now it is in the hands of the Louisiana Department of Wildlife and Fisheries, according the Erin Buchanan of DOTD.
"DOTD's involvement doesn't extend much beyond opening the drawdown gates since we operate and maintain the dam," said Buchanan. "Anything conducted on the waterway itself is LDWF territory."
According to LDWF, the drawdown is designed to reduce the further expansion of salvinia as summer temperatures promote maximum growth.
"The drawdown will also benefit fisheries production by improving aquatic habitat and reducing the